Sonnaz Nooranvary has been The Repair Shop's upholstery expert since Season 2, and has brought a number of highly treasured furniture back to life.
Ahead of next year's launch of her new sustainability-focused UK home and lifestyle brand, House of Sonnaz, Sonnaz speaks with Entertainment Now about her time so far on The Repair Shop and why she decided to have a career in upholstery.
When did you first become interested in upholstery?
I was always very creative as a child, and I watched my mum sew and decorate our houses. So, sew all the curtains, make our bed linen with our names on it and make clothes for me.
I've always sort of tinkered with her sewing machine and I knew that I wasn't going to do very well academically because I'm quite dyslexic. I just didn't do very well in school and I knew that I wanted to create something with my hands.
I came across an apprenticeship for upholstery by accident with Sunseeker yachts and when I read the blurb, I just thought to myself, that is it. That is all the things that I feel like I'm yearning to do in a job. That's all you want for a job, really living your best life.
Did your childhood largely affect navigating the path of your career?
It affected me in a couple of good ways.
I went into an apprenticeship which is extremely challenging as a young person. The workshop was full of amazing men who took me under their wing. But it's also a struggle, and I was very well versed in struggle and hard times.
So my childhood kind of prepared me in a way. The hardships growing up, not having very much money and things like that.
Except this time, I felt like there was an upward kind of trend to what I was going to be doing. I am in control, and it's always that I'm going to get paid better and better money as I qualify and get my skills improved.
I think my childhood gave me a hunger to want to work and a hunger to do well for myself.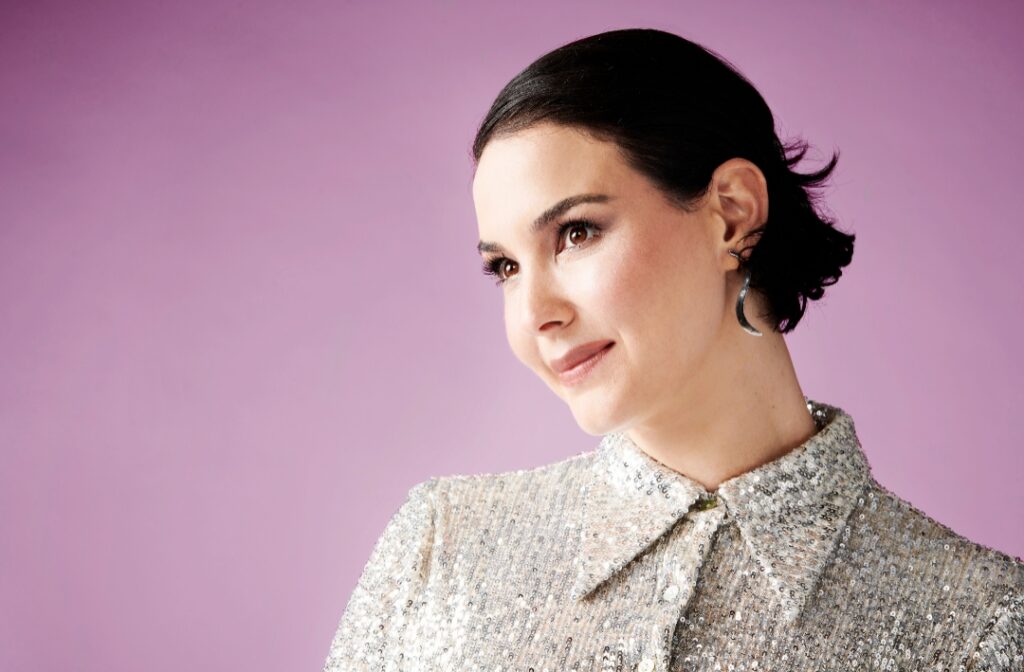 Tell us about how The Repair Shop came about for you.
When you hear people say I got a big break or it was completely out of the blue, I wasn't looking for it. Well, that was exactly what happened to me.
I had left my job to start my business in 2011 and then in 2016, I got a random phone call from the production company out of the blue. They were casting for Season 1. And I wished I said yes, but I was wary about it.
They, then, called me back when it got recommissioned for Season 2. did. I went down and met some of the experts, and visited the barn. The production company really put my mind at ease about the integrity and the care that they were really wanting to put into the programme.
There was just something different about it that wasn't on TV at the time, I was hooked.
As soon as I went to the barn and met the other experts, the first people I met were Kirsten, Steve, Will, Susie and Dominic, I was like, wow, this is amazing.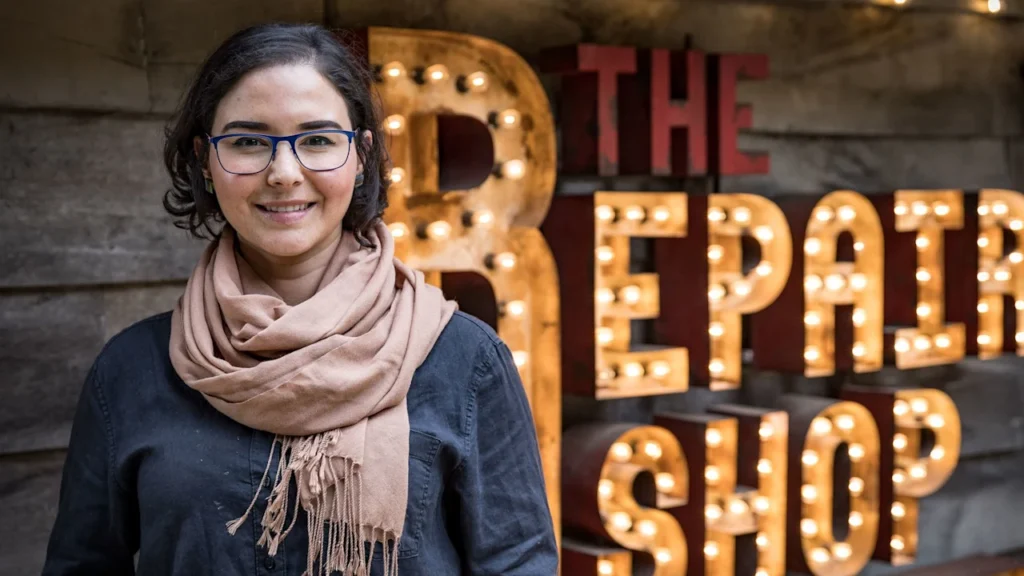 Do you have a favourite piece on there that you've done in particular?
This sounds like I'm setting up the next series, but let me just say this latest series we've had a change of executive producers, and some of the stories that have come through are not stories that you would normally talk about on television. They're really another level.
I did two items in this last series and they're both incredible stories.
One is about femininity and women feeling sexy, taking their power back and feeling confident, which we don't tend to talk about.
And the other story is about the difficult time through the HIV Crisis in the eighties.
You're about to launch your own company, House of Sonnaz. What will the prominent style be?
I'm basically building on the business where we are a service provider and we make everything to client specification. What's different about this is that it is a brand born from my business.
It's a home and lifestyle brand, and it's going to be mostly timeless, classic designs and modern furniture. It will be furniture and interior, so you'll get some of your classic looking pieces and accessories for your home.
But there are also some modern pieces as well and some very special collaborations with artists which will be limited edition.
Is sustainability an important aspect of upholstery to you?
Yes, sustainability is the common thread (pardon the pun!) throughout the whole of this brand and its launch.
We've developed a zero-carbon frame so instead of using wood, we're using another material that's not out there yet. But I can't talk about it too much yet.
I've also designed the pieces with minimal waste in fabric. The sizing and the height of the pieces are all made to fit the width of the fabrics.
Then whatever waste is left, we're actually covering notebooks and journals with them so that we can sell those on. So we're really trying to minimise our impact that way, not just that for the furniture itself.
The fillings are also going to be natural, not foam filled. It will be all natural materials, and we're offsetting our carbon footprint by planting trees with a tree planting scheme called Ecologi.
The last thing that we may be the first to do is, if you buy something from us, we are going to be doing a full cycle scheme. This is basically a buy-back scheme where we will buy back your product at a much-reduced rate. We'll repair or restore it and then we'll sell it on.
We're trying to completely minimise landfill and waste.
Do you have any other plans for 2024?
Next year's going to be filled with hopefully more Repair Shop filming for Season 10.
My very first book will also be out, which is a do it yourself, 25 projects book for people to be able to follow along and do themselves. This is a real beginner's step by step book and I've done as much as I can make it as easy and accessible as possible.
It will be for people to make their home their own and learn how to do it and build skills up for life, rather than having to commission it.