Note: At the time of watching the film I had only watched the anime and not yet read the manga.
3.5/5 critically 4/5 on enjoyment factor
Gege Akutami's fan favourite shounen manga, Jujustu Kaisen, graced our screens in anime form in October 2020, and its popularity has skyrocketed from there. Akutami's plot and all round lovable characters were animated gorgeously by MAPPA and held a chokehold on audiences, keeping us hooked from fight to fight. JJK was (as still is to an extent!) especially prevalent on social media platforms like Twitter and TikTok and the hype around our favourite characters, who hunt and exorcise curses from episode to episode using various and intricate techniques, only grew with the announcement of a prequel film…
Enter, Jujustu Kaisen 0.
Based on the Jujutsu Kaisen 0 prequel chapters, which was compiled into manga form in January 2021, we follow some familiar faces as well as a brand new protagonist, Yuta, as they curse, excorcise and fight their way through a fairly simple and very stereotypical shounen plotline. Now, don't get me wrong, I'm not complaining that the plot isn't entirely groundbreaking or new. This actually works to the advantage of JJK0. Instead of a super intricate plot that weaves its way clumsily between exposition dumps with no stakes for any of the characters and an overpowered main character that has no reason to deserve the amount of power they have, JJK0 focuses on Yuta's journey in his first year of Jujustu high.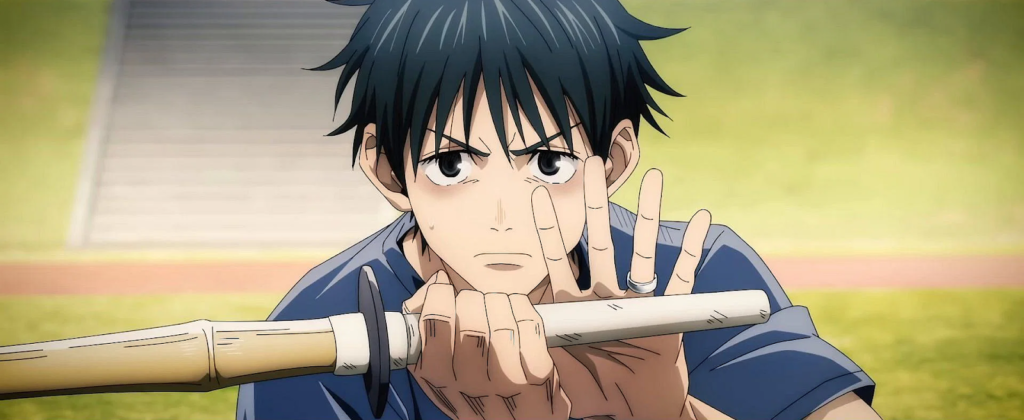 Yuta is inextricably linked with Rika, his childhood love who was hit by a car (dark I know) and then turned into a curse – which we later learn was done by Yuta accidentally. Everyone's favourite teacher Gojo then brings Yuta to Jujustu high where Yuta vows he will break his curse. Rika isn't that much of a sympathetic character due to the fact she spends most of the film as a destructive curse, but nonetheless, Yuta is a very likeable character so it almost cancels this out.
Yuta is joined by Maki, Panda and Inumaki (note: our main anime trio Nobara, Megumi and Itadori are not in this film) as he learns to control and understand his power. It definitely helps that many of these characters are already well known to us because it means we are able to focus on Yuta's character without feeling like others are being brushed over or missed out. That being said, the prequel still manages to add some further layers of depth and understanding to our pre-existing cast. Especially Maki and Inumaki.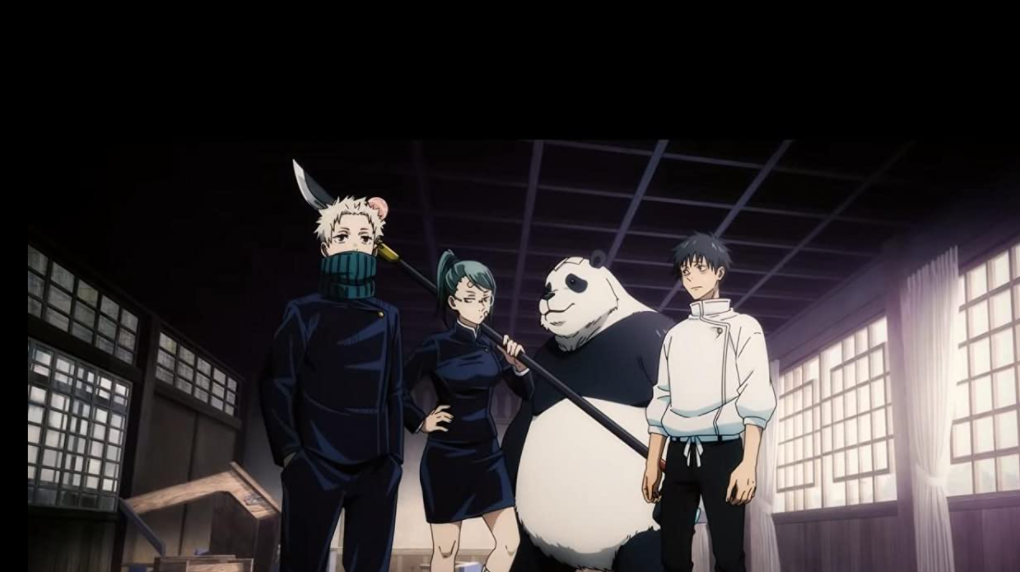 But despite him being the focus, Yuta's development isn't incredible. Whilst we do get some good training scenes, his power progression is rapid to say the least. Now, this could be explained due to the nature of his power being unpredictable and him being a teenager who feels very strongly about his friends and protecting them. Also, Rika (his curse) wants to protect Yuta at all costs which leads to some high stakes, dangerous and borderline scary fights. Afterall, Jujustu Kaisen has always walked the bridge between fantasy and horror with natural balance and ease.
Side note: It is interesting to compare the movie and anime protagonists. Whilst Itadori and Yuta largely had parallel plots, they have such different personalities and their pacing is completely different due to the mediums they are confined to. The movie did feel a little rushed in places and there were some points whilst watching where it seems it could have been the end of one episode and the start of another, so to speak. It could have potentially worked as a 6-8 episode mini series. However, the theatrical release was a much nicer experience than simply watching episodes at home. It felt like it had a little more gravitas.
The final fight had to be the highlight of the movie. It was a MAPPA masterpiece for one, and we also got a fan-favourite Nanami Kento cameo, with him using Black Flash. Aside from that, the simple decoy fight concept was executed flawlessly. Whilst all of the Jujustu sorcerers above second grade were deployed to fight the 100 curses set in the major cities, Yuta and Maki were waiting at the school. Yuta was there because our big bad Geto – more on him later – wants to acquire Rika to his curse collection due to her immense power.
Geto is an interesting villain. It does help that he has a history with Gojo as this adds a little emotional weight to him. That being said, his motivations are very stereotypical and borderline boring. Now he's not an awful villain because he is creepy and disturbing as a character. But there is one major problem. You know he will not win. This is a prequel. There is a clear end point that needs to be reached. There are certain characters you know need to survive in order to be in the anime and even though Yuta isn't in the anime he is mentioned by name so he also cannot die.
It is this one problem which brings the film down a little. Despite the final showdown fight being the best part of the film, it's not scary. It's simply the best part because we get to see everyone's powers animated to perfection and let's be real here, shounen is known for fight scenes. Ultimately, it is a 'love wins' plot but it does so without being too cringy or tacky and this really is shown best in the final fight.
Of course, it goes without saying that the animation and art for this film is impeccable. The music is also decent, although not quite as interesting and unique as the score from the anime.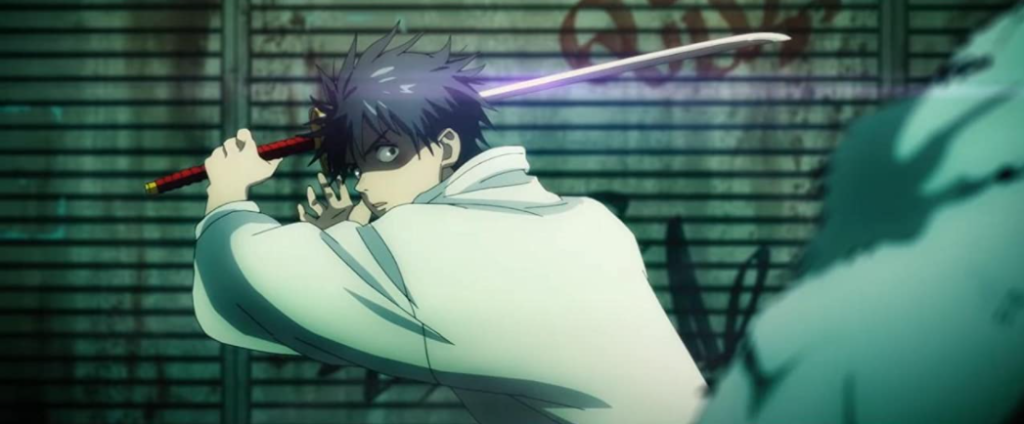 Overall, it was a decent plot, incredible animation and decent music. We got some added depth for our old favourites (still crying over Gojo saying Geto had been his best friend when they were younger) and got introduced to a great new protagonist. All in all, I would recommend watching this on the big screen where possible and just enjoy the experience. Even though there are certain characters that need to survive in order to progress into the anime and the stakes are quite as dangerous as they could be, it is still a fun film with some great horror moments.
Check out more Entertainment Now movie news, reviews and interviews here.