Anna Wolf is ready to claim her space as a complex, compelling, globally-relevant artist with her new EP, Romance Was Born.
The five-track release eludes easy classification, with the South African-born, London-based artist moving with conviction through music that is dramatic and orchestral ("Dreaming Again"), hushed and textured ("Can I Get High on You?), visceral and kinetic ("Heaven Breathes Out") and other-worldly and rhythmic ("Vegas").
Available on all streaming platforms on 30 July 2021, Romance Was Born includes first single "GONG", which was released early in 2021. Together with its accompanying video, the song earned critical acclaim for its moody, dark and unforgettable sound and visuals.
Indeed, it's this combination of her singular music with different elements of artistic expression that ensures Wolf stands out; that enables her to inhabit the worlds of both conceptual art and pop, with her songs ready to transport listeners, fill the dancefloor and climb the charts.
Although constrained by pandemic times, Wolf is already eyeing a set of festivals and solo shows as the world opens up to live music again. Among these is Colours of Ostrava (Czechoslovakia, July 2022) and HOT VOX presents at Old Queens Head (London, 2).
Read the full Q&A with Anna Wolf below.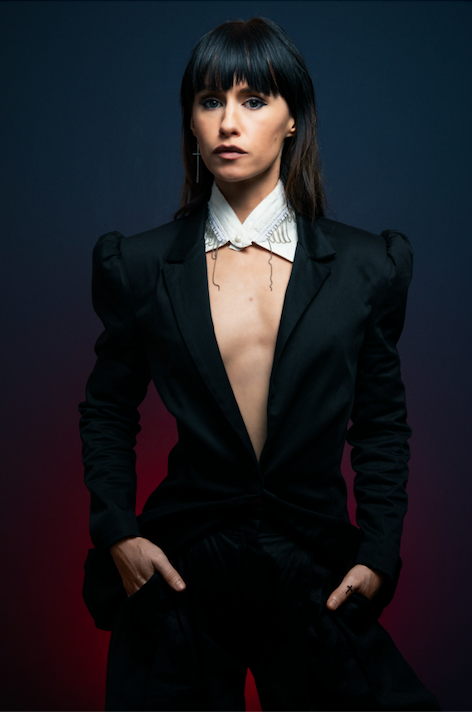 Q: We are halfway through 2021, how has this year been for you so far?
I wish I could start off on a positive note but unfortunately this year has been dreadful.
So many of my friends and family members are fighting Covid 19 . Some of my friends and family have unfortunately not won this fight.
I could never imagine that 2022 would start or end like this. Life is so short. The one second you are here and the next you are not. I have to remind myself that all I can control is the here and now.
Your brain can so easily get caught up in the concept of death and its finality.
I do, however, believe our loved ones can hear us and that we can communicate with them. No words, however, makes the loss easier.
Only the stillness death brings will remind us that death is not the end and that there must be another realm beyond this.
Q: How would you describe yourself in three words?
Kind, Loving, Teacher
Q: How did you get into your current career?
It just happened very organically. I have always had a big passion for music. My father used to play various genres of music in our home, from Madonna, Bach to Marrilyn Manson. The various beats and rhythms stayed in my veins.
Looking back, I think that the various sounds started echoing into the idea of maybe wanting to try out an instrument. Which I did. My dad bought me my first acoustic guitar. This led me to writing my own songs and signing my first record deal at age 14.
Q: How would you describe your work?
Invigorating, passionate, freeing, questioning, raw, honest, an experience.
Q:What do you want people to take away from it?
I create music, because I want people to be moved by it. I want my music to be the "dot" that connects them to their next dot. Life is all about connection and collectively moving forward.
Q: What inspires you and who are your influences?
Life is full of surprises, so this in itself is enough material to write about.
My influences in music are too rare to mention. I have yet to find someone new to be influenced by. My heart and soul always yearns for songs by Johnny Cash though.
Q: What advice would you give to your younger self?
Have more fun and drink more water.
Q: What's next for you? What are you most excited for?
Seeing my family again who are all in South Africa. Releasing my 5 track EP called Romance Was Born on July the 30th, acting in a feature film (which I can't elaborate too much on just yet) and hopefully getting to tour this new body of work.
My fuel is creating, so as long as I am creating I will be happy.
Check out more Entertainment Now music news, reviews and interviews here.