The Guardian partners with Ocado to release a new weekly food podcast: Comfort Eating with Grace Dent!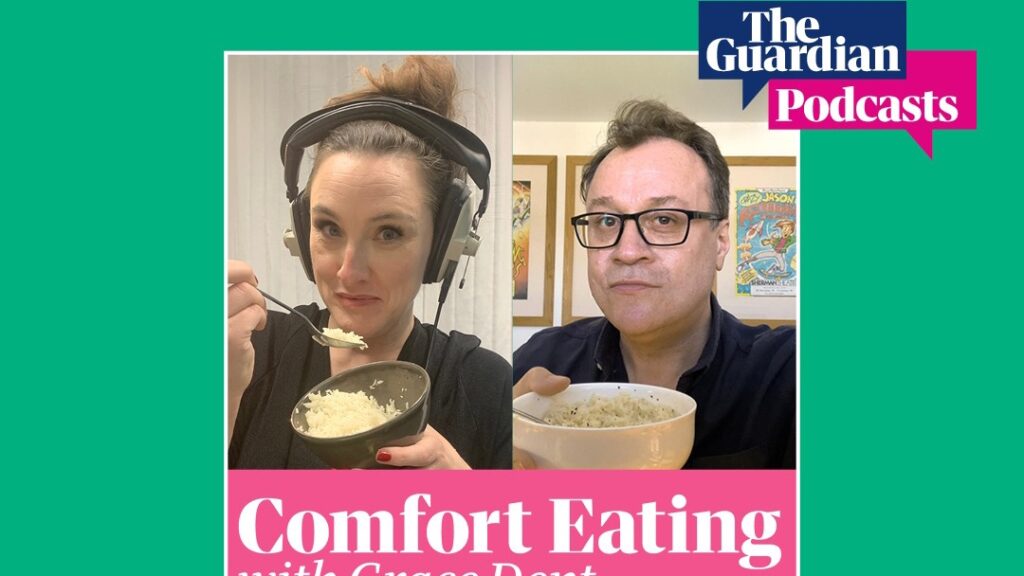 Grace Dent
Grace is a restaurant critic and TV personality from the Guardian. As a food critic, she is famous for her refined palate. However, at home, you can often times find her with a plate of oven chips, gravy, and mint sauce. Her suspicion is she is not the only one!
The Podcast: Comfort Eating
This is why her podcast, Comfort Eating, celebrates the joys of comfort food. Grace Dent will be inviting a different famous face (and voice!) including Russell T Davies, Deborah Meaden and Nish Kumar into her kitchen every week. You can hear them discuss what they like to eat when they are home alone or feeling lazy.
Hear as they lift the lid (literally!) by bringing in their favourite snack to share with Grace. Will they enjoy it together?
The First Episode
This first episode features Russel T Davis with Grace Dent.
Upcoming Guests
Businesswoman Deborah Meaden
Comedian Nish Kumar
Drag Race UK Winner Lawrence Chaney
Writer Candice Carty-Williams
Actor Rafe Spall
Launched June 15
Grace Dent, Guardian restaurant critic and TV personality, says: "Just like the comfort foods we all love to eat, I hope this new podcast will serve up plenty of joy for listeners and food lovers around the world".
"I can't wait to hear about the unique creations our guests secretly tuck into at home and to discover a different side to some of our favourite celebrities that we don't normally get to see."
OUT TODAY- EP 1. Russell T Davies, Me, lovely Colin, Rugby club buffet, the joy of tinned spuds and feeding while saying goodbye. All life is here. Please enjoy. https://t.co/NcqKnGSp3m pic.twitter.com/2qGBYXNEYz

— Grace Dent (@gracedent) June 15, 2021
New episodes of Comfort Eating with Grace Dent release every week on Tuesdays! Listen here or Apple Podcasts, Spotify, Acast, or wherever else you get your podcasts.
Check out other entertainment news on Entertainment Now!