Ayvianna Snow is a multi-talented actress who is taking the UK by storm and will be starring in numerous films this year and in 2022, including new horror film Barun Rai And The House on The Cliff, out in cinemas from 29th October.
Filmed in Essex, Barun Rai And The House on The Cliff follows newly-weds who have just moved into their dream home, where they face an unexpected and terrifying turn. Their love is tested by unexplained chilling incidents, with Barun Rai, a detective who solves paranormal activities uncovering hidden, chilling, and supernatural truths about the house. In the film, Snow plays Polly; a newly-wed bride in the 1920s who meets a tragic end…!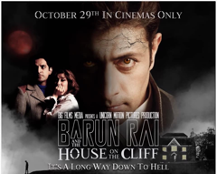 Snow is no amateur when it comes to leading roles in horror films. Her mysterious persona and powerful eye contact instantly absorbs viewers and has ultimately led to her being cast in numerous horror films.
Snow also landed a leading role in recent 2021 feature film 'Black Lake', which was selected to be screened at the Women in Horror Film Festival in Atlanta in February 2020 and also winning the Best Cinematography award. It was also selected for ShockFest, Salem Horror Fest 2020, Montreal Requiem FearFest, and Cine-Excess where it was a Semi-Finalist.
Ayvianna also starred in 'White Colour Black', which screened at the BFI London Film Festival, and was nominated for a BIFA (British Independent Film Award), in 2016 and was released in cinemas in 2020.
Snow will also be appearing in hotly anticipated releases in 2022 including; 'L.O.L.A.', a sci- fi film about the relationship between two sisters, staring alongside Emma Appleton.
I love that it centres a relationship between two women.

-Ayvianna Snow
'Hollow', an indie horror feature shot in Hereford, written by 'Dr Who' TV writer Keith Temple, and 'The Lockdown Hauntings', which was shot during the first lockdown, directed by Howard Ford. Snow has also filmed both lead roles in 'The Good Wife', directed by Dean M. Drinkel, a psychological horror about two women; a modern woman, Fiona, and her evil doppelganger ghost, Elizabeth, both played by Snow.Ayvianna began her career by training at the Royal Central School of Speech and Drama's Youth Theatre course. Following this, she gained a B.A. (Hons.) in Acting from The Arden School of Theatre in Manchester. Ayvianna is also currently filming 'The Final 45'; where she plays a French Resistance leader during the Second World War, directed by Ian Manson.
Read the Full Q&A with Ayvianna Below.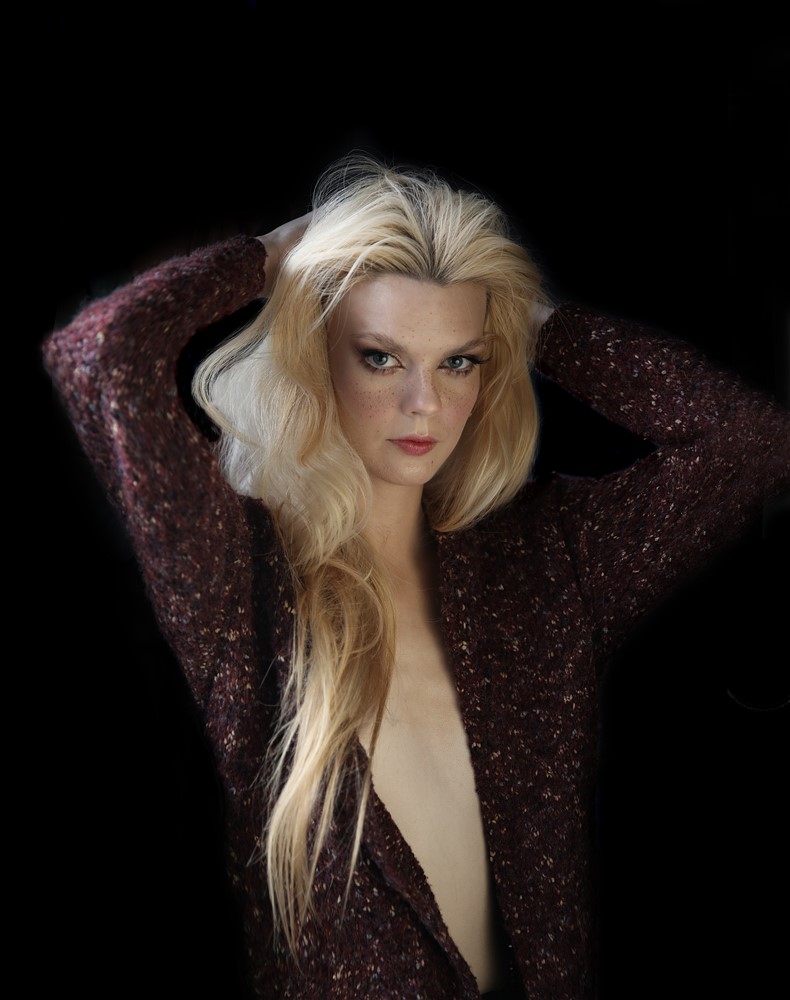 Hey there Ayvianna, how are you?
I'm very well, thanks!
We are almost three quarters of the way through 2021, how has this year been for you so far?
The industry is starting to open up again after Covid, and people are anxious to get back to work so I have been very busy! I have shot roles in six feature films this year. So much filming had to be postponed last year so there's a lot of enthusiasm to get shooting again now.
You have worked on many projects this year. Is there one project that has stood out to you?
I enjoyed working on 'Hollow' which just won Best Feature at Dead Northern Film Festival – the lead actress is a woman in her sixties and I think it's so rare to have a mature woman on screen in a leading role. I believe in having better representation of women; women don't stop being interesting after age 25! Also, I shot a psychological horror called 'The Good Wife' where I play two leading roles; a young Essex girl and her evil doppelgänger out to steal her life! It was interesting to play both roles and find ways to differentiate the two characters.
How did you get into acting?
I acted as a child with local theatre groups, then auditioned for drama school when I was 17. After drama school, I started auditioning for theatre companies and got my first job playing Titania in a touring production of 'A Midsummer Night's Dream'. A dream come true as I adore Shakespeare. Also, Titania always gets the best costume of the whole cast!
What inspires you and who are your influences?
I am inspired by the bravery of all the actresses who came forward during the MeToo movement; they risked their careers to stand up for what was right. I love women like Phoebe Waller Bridge who are reshaping the narrative of what it means to be a woman on screen; hopefully we can move toward a time when women are allowed to be full human beings with rich inner lives on screen, rather than merely being a decorative love interest.
What advice would you give to your younger self?
Have faith, worry less.
What's next for you?
I am currently filming the role of a French Resistance leader in a drama called 'The Final 45' set during World War Two. I had to speak some French for the role which was challenging as I haven't spoken any French since my GCSEs! The character is a really tough, powerful woman; in my first scene I had to murder a Nazi officer! I love how fearless she is.
What are you most excited for?
I appear in a film called 'LOLA' starring Emma Appleton which is coming out in 2022; a sci-fi about two sisters that discover a time machine. I love that it centres a relationship between two women.
Stay up to date with Ayvianna's work and life on her instagram.
Check out more Entertainment Now news, reviews and interviews here.