Xskarma released their new single 'Tragic' inspired by the plight of the women of Afghanistan.
Bristol-based trip hop producer xskarma's latest single, 'Tragic', was written the day that the Taliban walked back into Kabul, which even gave the track its title. xskarma explains: 'It just seems tragic that after 20 years of steady progressive development in Afghanistan suddenly women's rights have taken a terrifying step backwards.'  
'Tragic' is fundamentally about Women's Rights. The lyrics discuss how women's liberty and underlying rights to freedom of choice and freedom of speech can be severely compromised by religious fundamentalism and bigoted attitudes. Musically, the track is inspired by classic trip hop tracks from bands like Massive Attack, Portishead, and Zero 7. It is driven by a hypnotic underlying groove with airy retro pads, and wavy synths. The guest vocalist on this song is Tammy Roylance, a great singer from the local Bristol scene.
xskarma is a drummer/producer/songwriter from Bristol who creates a textured blend of soul and trip hop, driven by quirky, retro funk inspired beats. Filtered drum grooves, wobbly synth pads and deep punchy bass lines form the bed for many of his tracks. Much of what he writes is inspired by bands like Portishead, Massive Attack, Zero 7, Morcheeba, Air, Sneaker Pimps, and other classic trip hop bands.
Having played drums in lots of bands around the Bristol scene, xskarma started recording local bands, and recorded and produced many local south west bands before getting more into writing his own songs and producing and writing more downtempo trip hop inspired tunes.
In February 2020 xskarma released 'Your Eyes', a trip hop influenced IndiePop debut; followed in November that year by 'Glory in Numbers', which continues in the trip hop vein and features a number of local vocalists including Tammy Roylance and Ellena Grace.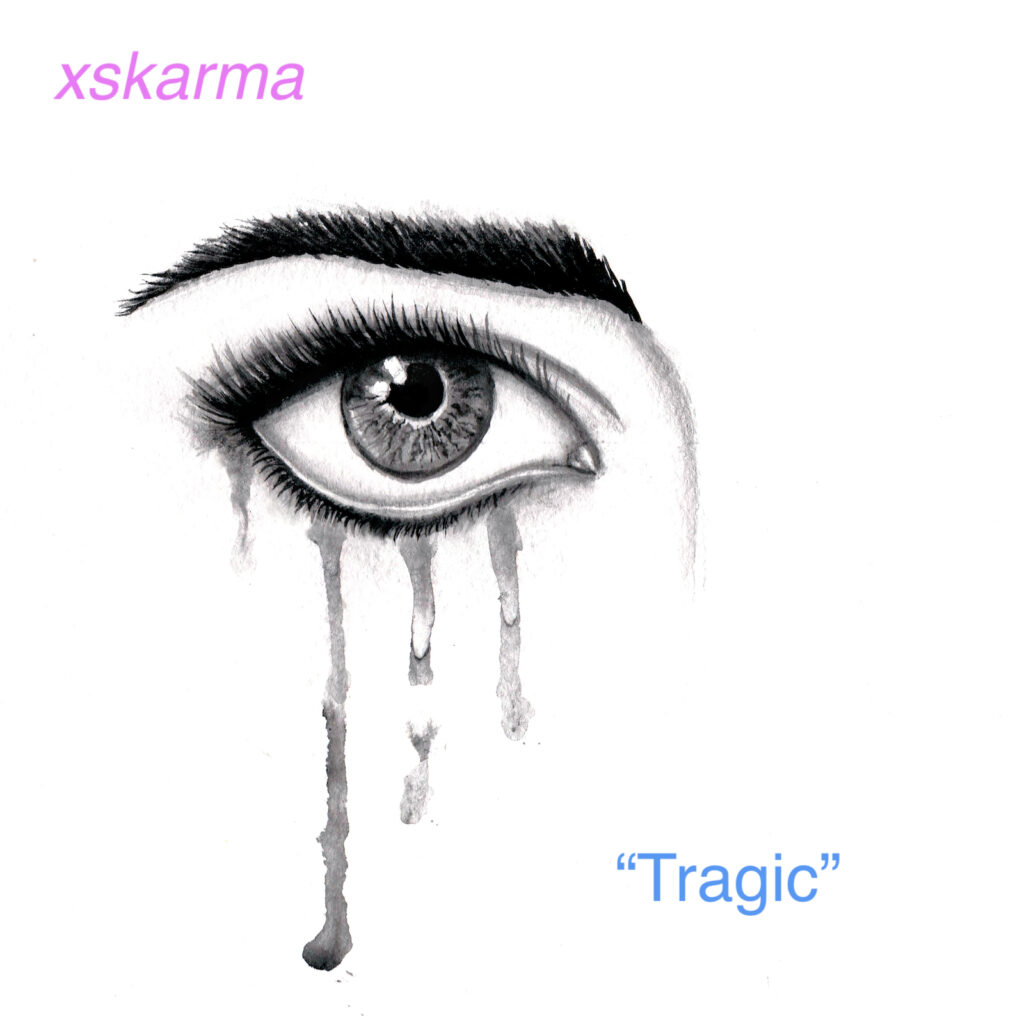 In February 2021 xskarma released the single 'Changing' a song about Climate Change which featured the classic speech made by Greta Thunberg at the UN COP19 conference.
In July 2021 xskarma released 'See It Through' in collaboration with Frannie B.  
We are almost through 2021, how has this year been for you so far?
It has been hard riding the covid roller-coaster, but quite a positive year creatively! In February I released a single called "Changing" which was an outcry about Climate Change. I have raised over $23,000 so far for a tree planting program in Uganda off the back of that single. I released another single in April, called "Love Will Hold My Hand", and then an EP in July called "See It Through" which was a collaboration with a fantastic young artist called Frannie B. Here I am releasing single number four.
How would you describe yourself in three words?
Depressed, Driven, Perseverant 😊
How did you get into your current career?
I was a reasonably successful entrepreneur in the IT world and was fortunate enough to found and sell three companies. I then decided to make a complete career change, and I returned to my true passion which has always been music. I set up my own studio and dedicated more of my time to playing drums and producing and recording.
How would you describe your work?
Nuvo-TripHop 😊 I am taking a lot of the classic tone and vibe of 90's trip hop but adding modern production techniques and perhaps more poppy vocals. I am a sucker for strong hooky melodies so I try to find those wherever I can. Most of my work starts with a rhythm, so the drums are very important to me in my compositions.
What do you want people to take away from it?
This song is about the tragic loss of freedoms faced by many women. I was so depressed when the Taliban re-entered Kabul and Women's Rights is in tatters once more. I would like people to reflect on the fact that many women have little or no freedoms, and the terrible legacy that will be left by fundamentalist dogma that denies Women even the most basic rights.
What inspires you and who are your influences?
I am inspired by people that make a difference in the world. I am generally very depressed about what we are doing to our planet. But it is amazing to see how Greta Thunberg, and many young activists in the FridaysForFuture movement that she created, are dedicating their lives to trying to change the outcome. Their passion and belief are inspirational.
What advice would you give to your younger self?
Be more chilled 😊
What's next for you? What are you most excited for?
I have a bunch more tracks due for release over the next six months, and I am excited about getting back in the studio and writing more songs.
Follow xskarma to stay up to date with their work
Web | Facebook | Insta | Twitter
Check out more Entertainment Now music news, reviews and interviews here.