Brendan Murray is a successful singer/song-writer from Ireland. At only 25 years of age, he has represented Ireland in the Eurovision song contest, placed 5th in the UK X-Factor and toured internationally as a performing artist. I had the pleasure of sitting down with Brendan to discuss some of the highlights of his career so far.
Q: Tell us a little bit about yourself?
• My name is Brendan, I'm from a little town called Tuam in the west of Ireland and I am a singer/songwriter/musician and full time tea drinker!
Q: Who or what inspired you to become a singer/musician?
• Probably my Dad, brother and my sister. Growing up around them, there was a lot of music in my house. I remember my brother writing his own songs when I was younger. I caught the bug not long after that!
Q: You have been on television quite a few times, what is that like? Talk us through your experience?
• It's a strange one really. I've been lucky enough to appear on television on more than one occasion and it's nerve wrecking every single time! After awhile you just need to enjoy the moment because they don't come around that often!
Q: What was it like representing Ireland in the Eurovision?
• Eurovision was a whole different bubble. I didn't know how hardcore the fan base was until I went and did it. Getting to fly the flag for Ireland was definitely one for the books!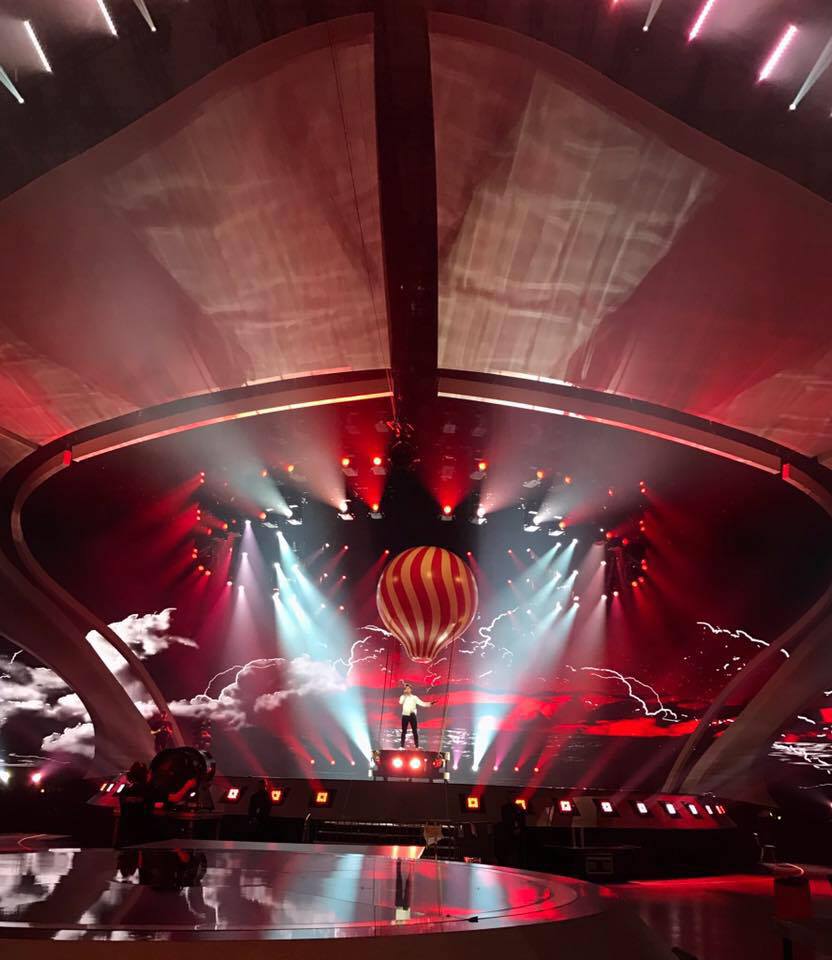 Q: You were on the X-Factor and you did extremely well, what was it like being mentored by Louis Tomlinson?
• Louis was great to work with. It was wonderful hearing all the stories from when he did it with One Direction and all the success they had after the show. It really gave me a hunger to start writing my own songs.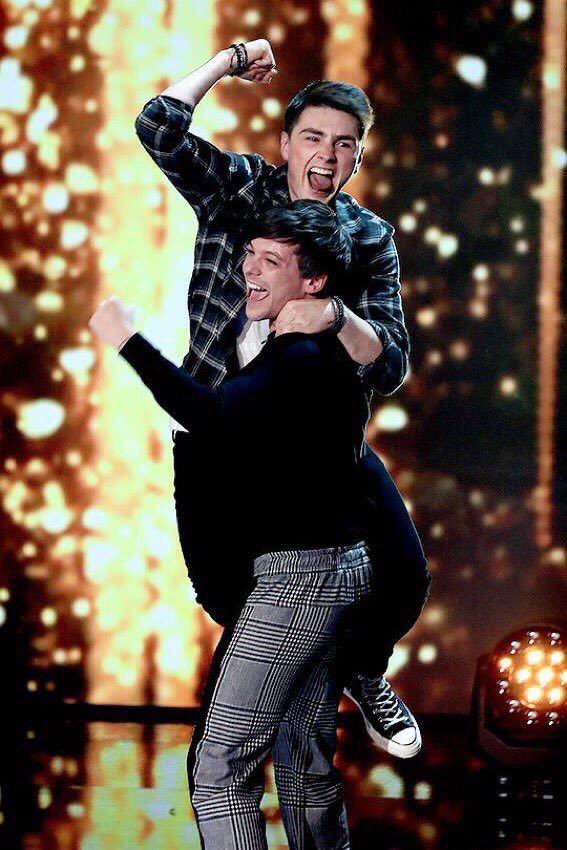 Q: Is Simon Cowell as scary as he seems?
• Simon was scary at times from my experience but I think it's only because he wanted to bring out the best from each contestant. A little criticism every now and again toughens people up.
Q: What would you consider as your greatest accomplishment?
• It's kind of hard to pinpoint on what I'd consider my greatest accomplishment. I've been lucky to have 2 number ones with Irish boyband "HomeTown", Represent my country in the Eurovision and reach the the Semi Finals of X factor. Having achieved all that for me has just been incredible.
Q: What would you like to achieve?
• I hope to grow more and more everyday as a songwriter and make a comfortable living as best I can through music.
Q: If you weren't a singer and a musician, what else might you have picked as a profession?
• I wasn't the smartest student in school so I don't think I would have done anything too complicated.
I probably would have became a barber or something.
Q: What's your favourite flavour of ice cream?
• Mint, all day!
Q: If you could collaborate and perform with anyone on the planet, who would it be and why?
• So many to choose from! Tori Kelly, John Mayer, Rascal Flatts, Keith Urban – Any of those I would love to but I feel like they'd all show me up lol!
Q: Have you any new song releases and/or albums?
• I have a couple of songs written and recorded but I'm thinking of taking some time before I go releasing anything. I want the quality to be right first.
Q: Where can we support you and follow your journey?
• You can get me on all my socials.
Instagram, Facebook, Twitter and TikTok. I post on them regularly enough.
Instagram: https://www.instagram.com/brendanmurray96/
Facebook: Brendan Murray | Facebook
Twitter: Brendan Murray (@brendan_m96) / Twitter
TikTok: Brendan Murray (@brendanmurraymusic) TikTok | Watch Brendan Murray's Newest TikTok Videos
Q: What would be your advice to anyone who is an aspiring singer and performer?
• Don't take everything too seriously because it goes by so quick and you'll only wish you enjoyed it more. Take everything in your stride and enjoy the moment.
Q: For someone so young, so talented and with such success, you are so humble, how have you kept grounded with all your fame?
• My dad always said to me growing up "Be nice to people on the way up because you'll meet them on the way down" A lot of people can get carried away whenever they get a little bit of success.
I've seen it so many times and you just need to rise above it.
Q: What's next for you in 2022?
• To be quite honest I'm not entirely sure. Now that everything is back opened I want to gig, travel and enjoy myself as much as I can. I will release and share new music eventually but I'm not in any rush.
"Check out more Entertainment Now lifestyle news, reviews and interviews here."