Firstly, it's good to be back after two years away! Coming into Austin this year was a much quieter proposition and thankfully so! It had become way too big and corporate now. It seems more like the festival I came to over 20 years ago and have done ever since. Monday night starts with an early dinner (the only chance I will get to sit down all week I suspect!)
@ Fonda San Miguel , I have been a couple of times in the past and it's truly the best Mexican I've ever had! It's totally off the beaten track, a 17-minute drive from the centre but worth every minute. Delicious chips and two spicy tomato and avocado dips delivered on arrival followed by the best pork tacos, guacamole and finally polo enchilada poblano served by excellent waiter Paul with a grade A margarita – 5 stars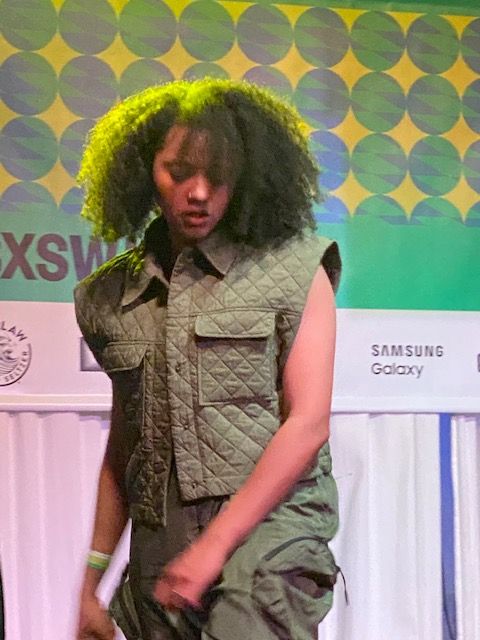 From here I start my SXSW journey venue to venue – here are my first two days… Four music acts: Naya Ali – @ Swan Dive Inside – Cool rap pop crossover female artist with bags of stage presence and attitude. She's the real deal. 4 stars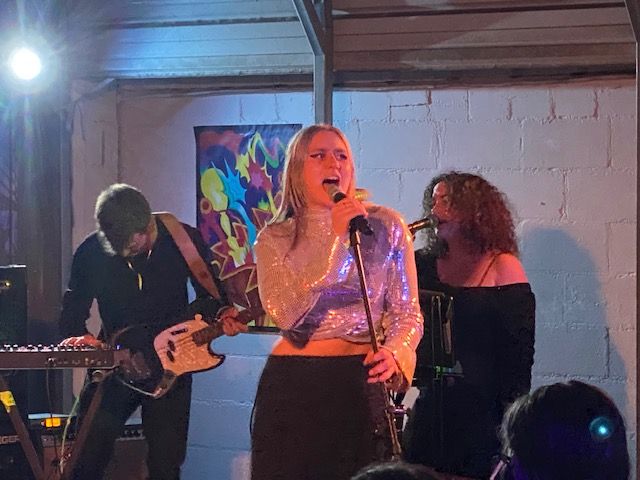 Lydia Kepinski- @ Swan Dive Patio. Electro pop act from Quebec with a front woman who sings in her native French language. Love the vibe but the vocals were sadly not on point. Maybe style over substance perhaps? 2 stars
Julie Lowery @ Green Jay. Interesting singer songwriter. Melodic with a country spin. Very niche and therefore I feel sadly won't set the world alight. 3 stars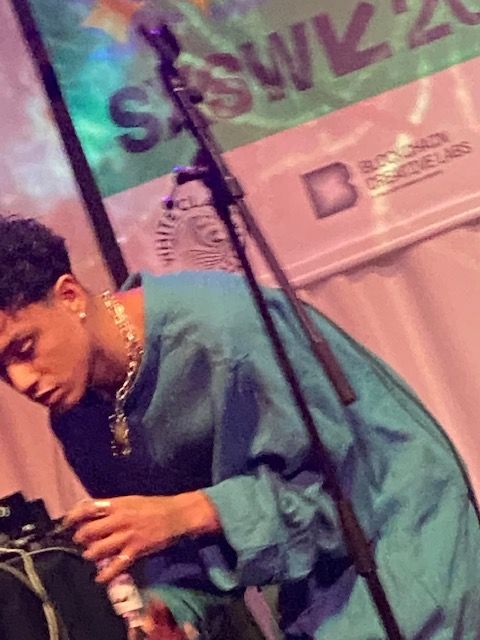 The Lyonz -@ Swan Dive. Ambient charismatic rapper with an interesting sense of style. The vocalist emerges himself totally in all the songs. 4 stars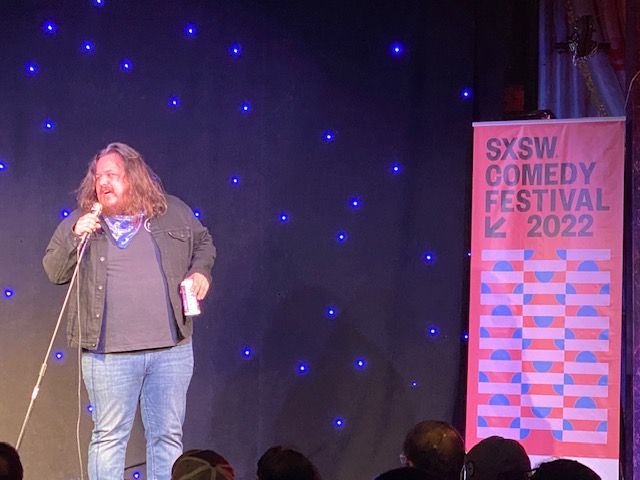 Now comedy, all at Esther's Follies: Shane Torres – New York based but originally from Texas. The long-haired comedian talks about the hypothetical graves of everyone he's fucked with hilarious consequence. He lands a controversial but very funny butthole joke within 2 minutes. Brilliant delivery and ending with a great bagel joke that catapults him sky high. 5 stars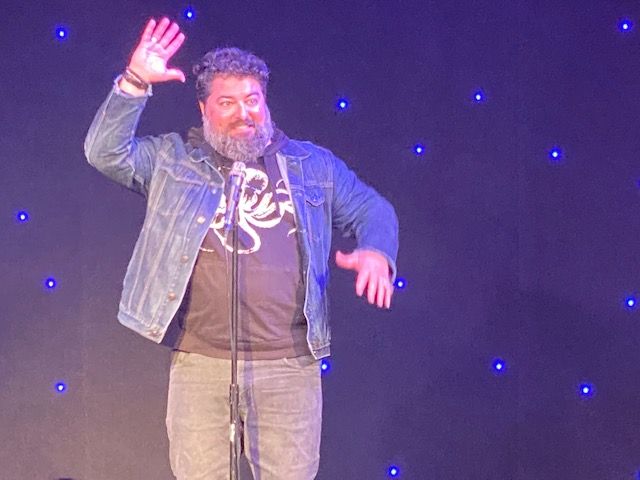 Sean Patton – grew up in Louisiana and has just recorded his first hour special. He totally takes the piss out of Texas which the audience laps up! This super edgy and charismatic comedian has a great Jesus abortion joke and one about being an uncle ending with the best long sperm joke – utterly hilarious! 4.5 stars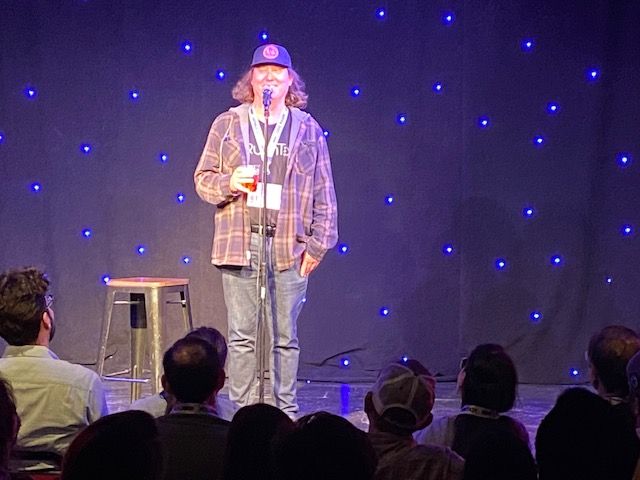 Doug Benson – stoned comedian and SXSW stalwart. His gags mainly were film based in this short set and he confessed he was high as a kite. Great horse sauce joke and one liners to end the set but he wasn't on his best form overall. 3 stars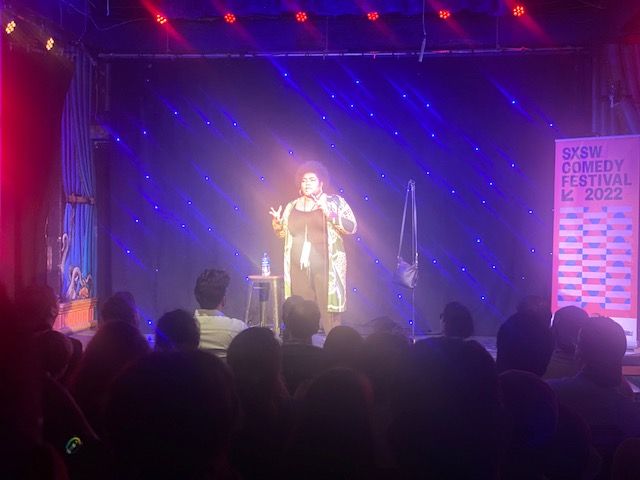 Dulcie Sloan – New York based Nasty girl who takes the piss out of white culture in a hilarious way amongst other things. Originally from Miami, this woman is clearly a star in the making. A joke to watch this masterclass in comedy. 5 stars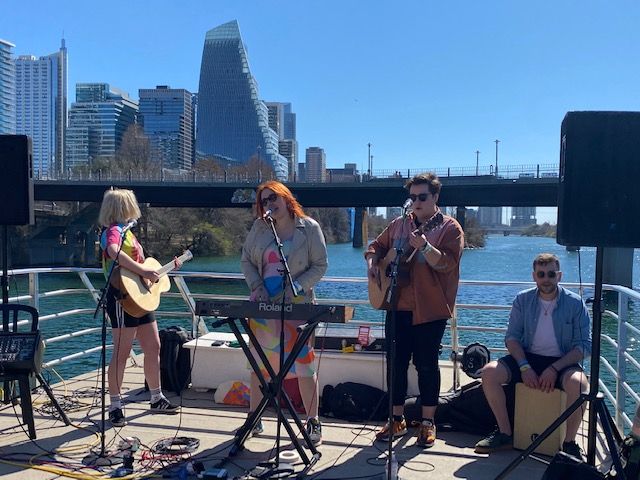 Tuesday begins at 11am with a boat ride with Belfast acts for UTPUT at Barton Springs. We were fed lovely tacos and drinks on this vintage style boat on the rooftop. We saw two acts here: Beauty Sleep – A girl/ boy duo, who have been a couple for over 10 years, singing beautiful harmonies over emotional heartfelt lyrics with tunes to die for. 5 stars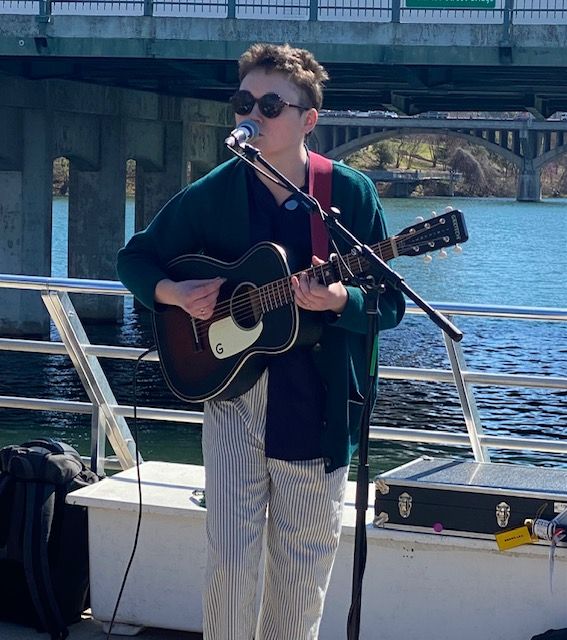 Danny Larkin – Female singer/songwriter who has a voice that is truly a beautiful instrument. Subtle and understated songs that she played on a grinch acoustic. Her image could do with work but that's a minor point. 4 stars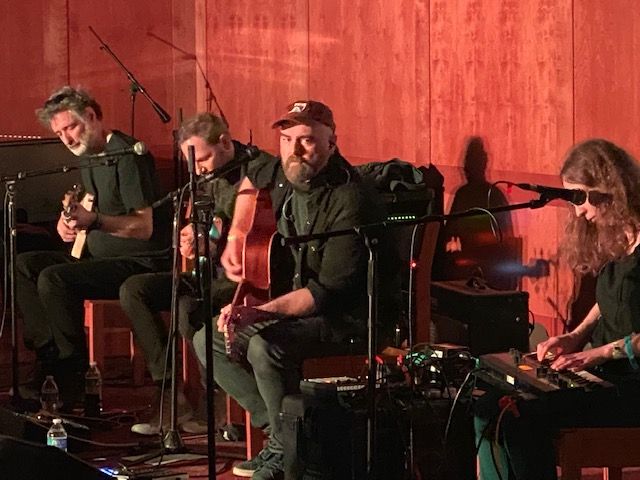 After this I headed to St. David's Hall for two shows. The venue, a church in the heart of Austin, is the perfect setting for the first band Constant Follower as their set is truly a religious experience. Stunning emotive lyrics and vocals led by McAll. For fans of Bon Iver and Nate Radcliffe, this Scottish act has much to look forward to – they have longevity in this fickle music playground. 5 stars.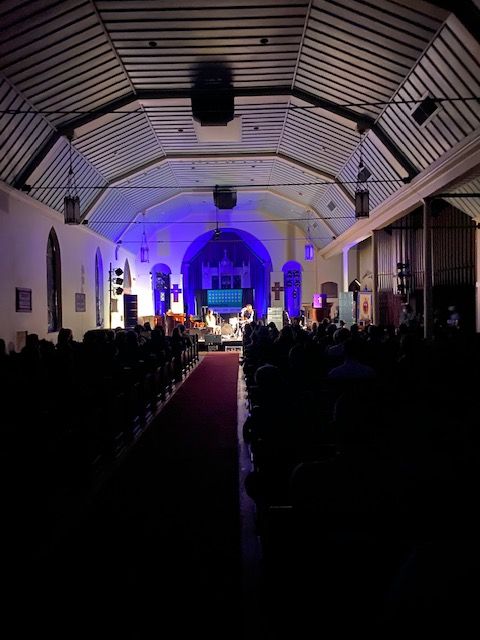 The second act Le Ren – are two charismatic female musicians performing country- tinged folk and tell a very descriptive story through their music. Their voices entwine beautifully and leave the audience wanting more. 4 stars.
Low Hummer @ Seven Grand. Punk girl boy combo. Reminiscent of Bis in places but with twinges of darkness that takes the band to another level. Cool as heck. 5 stars.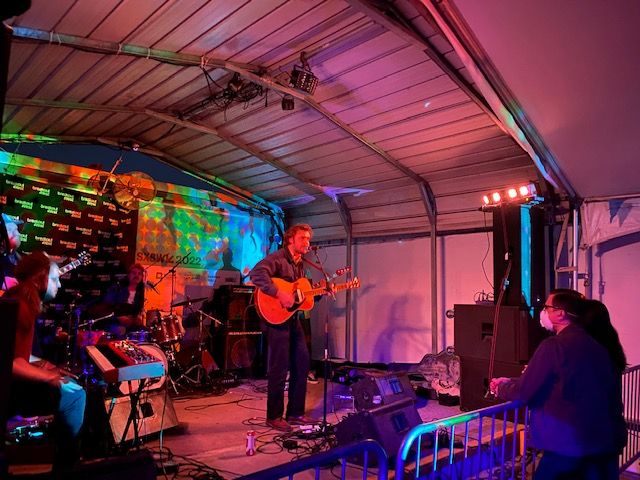 Altameda – Swan Dive Patio. Catchy alt jaunty pop with a track called Born Loser. This lot are far from losers as they have lots of great songs. The only issue is that they are boring to watch. 3 stars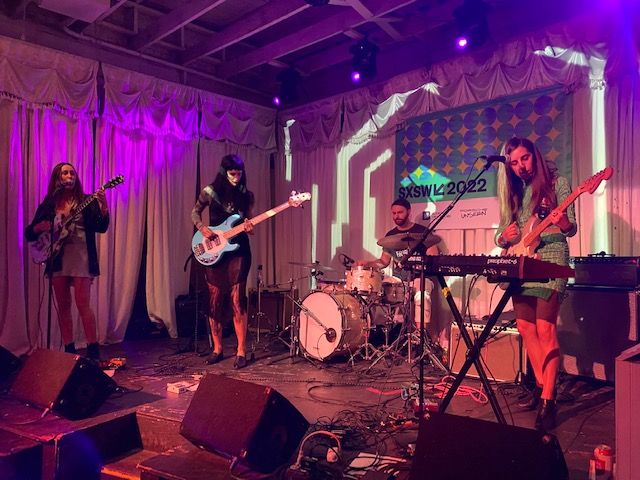 Frankie @ Swan Dive Inside. Three girls and one boy. It's nice to see girls that dress up and make an effort and this is coming from a woman – but these ladies are certainly not style over substance. Sultry, sexy vocals, this alternative rock act produce catchy songs with a tinge of grunge. Stars of the future. 4 stars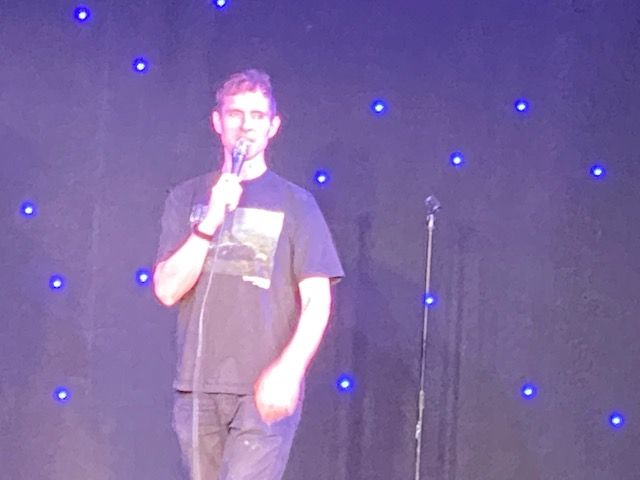 Moving on to the final night of comedy again at Esther's Follies… Andy Haynes. Charismatic New York based comedian storms the show as host with his intelligent brand of humour that will fill any comedy venue with belly laughs. Raised by women and gay men, his jokes are on topic and come thick and fast. I can't believe that anyone could not like this distinctive talent. Arena's beckon. 5 stars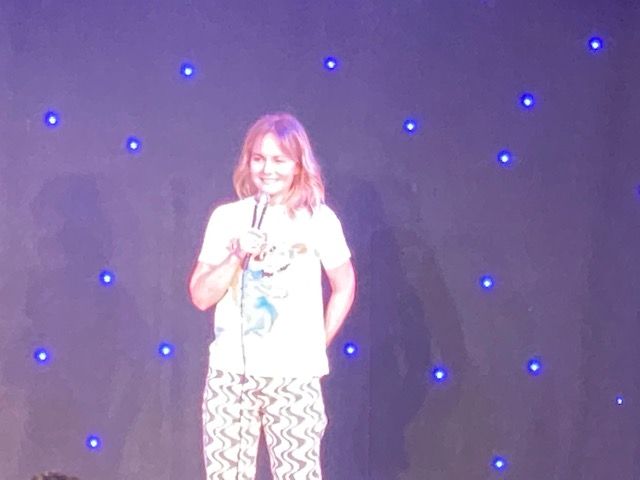 Rosebud Baker: Brilliantly edgy and impossibly witty. A writer for SNL, her skills are undeniable but she has the stage presence and voice to match her material. A super strong comedic talent who is a massive star on the rise. She leaves the audience panting for more. 5 stars.
Matthew Broussard: A handsome New York based comedian that makes hilarious jokes about not being able to make his long-term girlfriend orgasm. He looks like butter wouldn't melt but his edgy material goes down a storm with this mainly younger crowd. Oh, and please ask his porn name. Hilarious! 4.5 stars.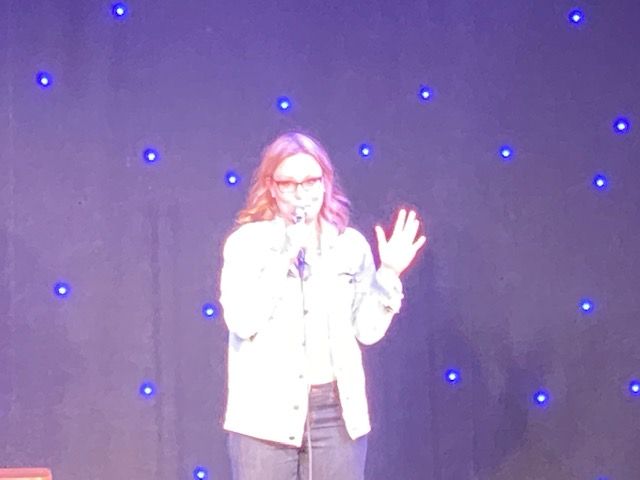 Mary Lynn Rajskub: Quirky likeable comedian and one of the stars of 24. She talks about her kids growing up and them learning about porn from tik tok and about her c section and divorce. 3.5 stars
"Check out more Entertainment Now lifestyle news, reviews and interviews here."