It seems like new ideas are few and far between these days with most new movies being either remakes or live-action adaptations. Don't get me wrong as a movie fan, I enjoy these new movies regardless. Generally speaking, even though I worked for Warners and DC, I am a Marvel fan. There is something that captures my attention and interest more with the Marvel characters. However, of all the DC movies, the Batman films have been the best in my opinion.
When I heard they were making a new Batman film with Robert Pattinson taking on the role as Batman, I was skeptical. Not because I doubted his skills as an actor, I just felt he lacked a certain dominant masculinity. Boy was I wrong. This film, The Batman, captured my attention from start to finish. Every time Robert Pattinson was on screen, he dominated that scene and I couldn't take my eyes off him. I mean there may as well of been nobody else in the scene, cause I didn't notice.
A Dark Film
The beginning of the film had a very strong Saw vibe, something I would have never expected from a superhero movie. I know that there was a lot of pushback from the public on The Batman's British film rating. It was rated 15 and the public wanted it to be lowered. In my opinion, it should absolutely remain at a 15 rating and I would not recommend it to anyone younger. It is a very dark movie.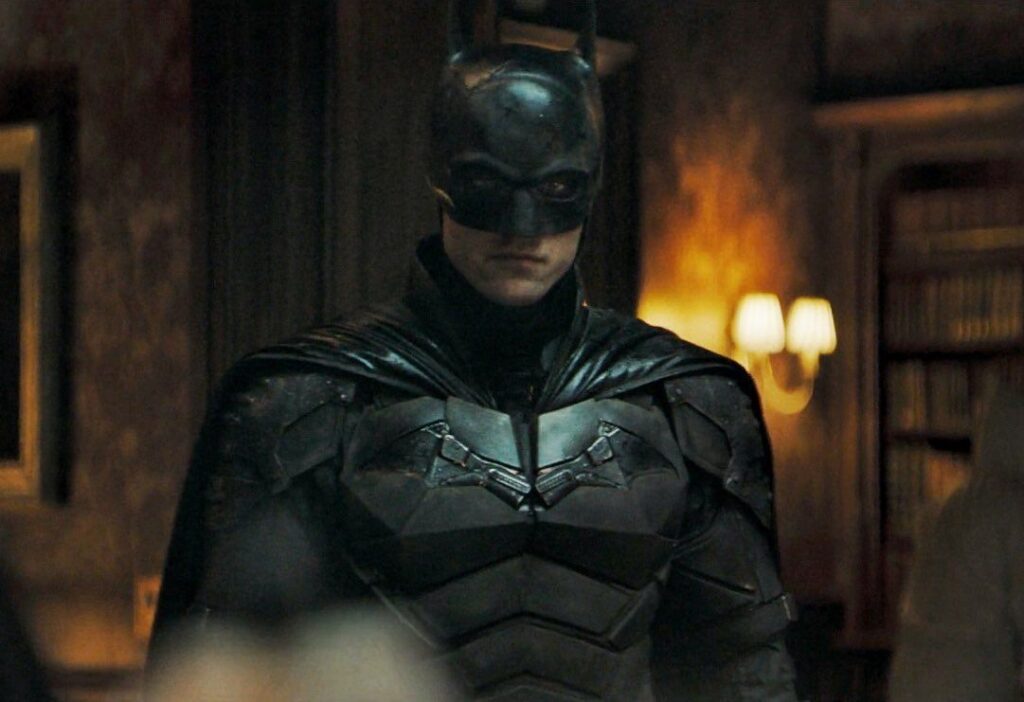 The movie was just under 3 hours long and it really didn't feel like it. It was well structured and had a strong plot line. This is the first Batman film where I felt emotionally connected and invested in Batman. He had a humanity about him that lacked in the other versions. There is a scene where he stares at a young boy who had just lost his father and you can feel how Bruce relives the moment he became an orphan.
Another win in my eyes is that Bruce Wayne didn't come across in this movie as the spoilt rich guy with everything. I mean, he was still rich but it wasn't emphasized. He didn't prance around like a billionaire, playboy, philanthropist, or is that another superhero I'm thinking about. Don't get me wrong he still lived in Wayne Manor and had a fancy Batmobile, Robert just seemed to portray Batman as a bit more of a humble man. This definitely helped me to connect to him as a character.
Where was Bruce Wayne?
I talk a lot about Batman in my review and not much about Bruce Wayne. This is because for 90% of the film, Robert was Batman. You really didn't get to experience him as Bruce Wayne much at all. I assume that this should of helped his haters of the Twilight days forget that Robert Pattinson was actually Batman. I felt that he did a fabulous job. He was mysterious, frightening at times, compassionate and brave. Risking his life in ways I have never seen any Batman do before. He was sexy without trying.
Talking about sexy, his on screen chemistry with Zoë Kravitz who played catwoman aka Selina Kyle was undeniable. Talk about the first ever sexy superhero movie. This film had everything, it was a suspense filled action-thriller that had me hook, line and sinker. By far my favourite DC movie to date. I'll even say it again, I am a Marvel fan through and through but The Batman ranks as not only one of my favourite movies this year but of all time. I highly recommend you check it out while it is still at the cinema. I cannot wait for the next installment.
Check out more Entertainment Now movie news, reviews and interviews here.