From the creators of The Jungle and The Walk with Little Amal, Good Chance Theatre is set to launch Fly With Me on 20 August. To mark one year since the takeover of the Taliban in Afghanistan, this event will celebrate the ancient Afghan craft of kite-flying in an aerial act of solidarity with the people of Afghanistan. The artform, together with music, theatre and dance, was previously banned by the Taliban during the last control of the country.
Taking part across 16 locations in the UK and Europe, this immersive kite-flying festival will be presented by Afghan artists, actors and sportspeople. Fly With Me has been developed with the master Afghan kite maker, Sanjar Qiam, who founded a toy shop in Brighton and hosts kite-making workshops across the UK, Afghan actor, storyteller and director Elham Ehsas (The Kite Runner, Homeland) and Afghan musician and Fly With Me creative Elaha Soroor.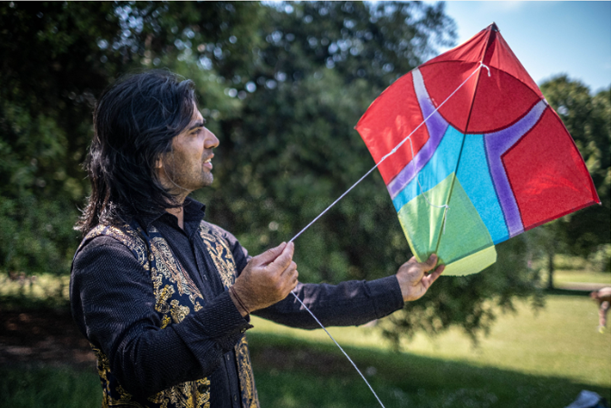 On why kites were chosen for this event, Sanjar told us, "Culture is what binds us together and kite-flying is part of afghan culture. By sharing this with other communities in the UK, I hope they enjoy a part of Afghan culture and learn something about us. It's very much in the Afghan spirit to share with others and welcome others to what has been in Afghan community for hundreds of years."
Anyone can get involved, with hosting cities including Brighton, Bradford, Dover, Folkestone, Glasgow, Liverpool, London, Manchester, Northamptonshire, Scunthorpe, Sheffield in the UK, and Berlin, Pas-de-Calais, Paris, Copenhagen and Barcelona in Europe. Many UK festivals including Manchester International Festival and Shambala will be taking part, and the Fly With Me organisers are calling for more towns, cities, festivals and communities to get involved. 
Even if you can't get to an event, the kites can easily be made at home. Sanjar explained, "The traditional afghan kite is simple and made of ordinary material like cheap, light weight, flimsy paper which is painted in colours and bamboo spars. If you don't have available then it can be made from willow and recycled shopping bags, or any other number of materials.
"It's this simplicity that has made it a favourite hobby in Afghanistan," he added. "I hope others can join in the fun of flight as a symbol of defiance to the group that banned the flight of this simplest of all hobbies."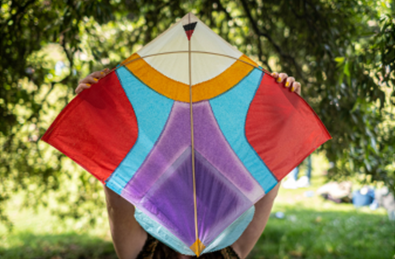 Afghanistan is experiencing one of the most highly devastating humanitarian crises in the world with more than 23 million people (over half the population) facing acute hunger, according to the UNICEF World Food Program. Out of the 16,000 Afghan refugees evacuated last year, over 12,000 remain housed in temporary accommodation that is unsuitable for living and most struggle to integrate into local communities.
As the UK news and media shifts its focus elsewhere, the Home Office has slashed the number of refugees allowed into the UK, and the Afghan Resettlement Scheme has stalled. With public awareness ever decreasing, Fly With Me encourages people from all backgrounds to come together and fly a traditional Afghan kite. All with the same message to the world – 'Remember Afghanistan' and treat Afghan refugees with the same respect shown to refugees from Ukraine.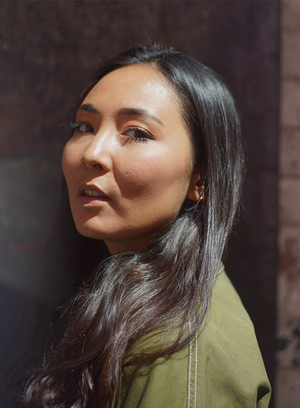 Afghan musician and Fly With Me creative Elaha said, "I believe activism and awareness are the building blocks to making positive change in the world. I also believe that this situation could improve if/when leaders and societies in countries outside of Afghanistan recognise the importance of awareness and action on the situation which is so painful to so many in Afghanistan."
The cultural significance of kites and Afghanistan's complex history will form part of the festival's storytelling, alongside music, poetry and dance from Afghan artists and other community groups.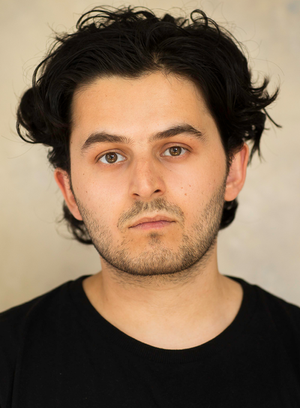 Elham starred in The Kite Runner as Assef where a kite features as a representation of beauty, violence and prophecy. But, on what the symbol means to him he recalled, "Growing up in Kabul, I remember always seeing kites in the sky, decorating the space over rooftops and hillsides. Like our language and our traditions, kites have been a way of the Afghan life for over 8 centuries and this symbol, the diamond shape flying in the sky, is a symbol of home for me. A symbol of play. Of being Afghan.
"During the 20th Century, the Afghan flag has changed 19 times," he continued. "More than any other nation on Earth. I was born in the winter of 1990, and in my lifetime, the flag has changed 15 times. In August of 2021, the flag changed again. To pure white.
"The colours of the previous Afghan flag were Black, Red and Green. Black represented the troubled past of this nation, Red, the blood spilt through our history and Green is the colours of Islam and prosperity. It's interesting that the new flag is pure white – stripped of any colour and life and history and legacy. Just white."
Fly With Me is partnering with Afghanaid and working with a range of arts and humanitarian partners who will lead events including Manchester International Festival, the Citizens Theatre Glasgow, Danish Hazara Foundation Copenhagen, National Literacy Trust Bradford, Future Foundry Dover, Creative Folkestone, Théâtre du Soleil and Théâtre Elisabéthain du Château d'Hardelot in Pas-de-Calais.
Check out more Entertainment Now news, reviews and interviews here.