Tonight at the Landmark Hotel in Marylebone, some of Britain's most loved celebrities will pledge their support to our military heroes by attending the all-star Dancing with Heroes ball.
This year's star-studded list includes Beverly Callard (Coronation Street), Katherine Kelly (Mr. Selfridge, Coronation Street), Helen Lederer (Absolutely Fabulous), Sherrie Hewson (Benidorm), Bonnie Langford (Dancer), Christian Vit (Game of Thrones, Doctors), Michael Gunning (Swimmer, TV personality), Robin Windsor (Strictly Come Dancing) and Sinitta (singer, TV personality), to name a few.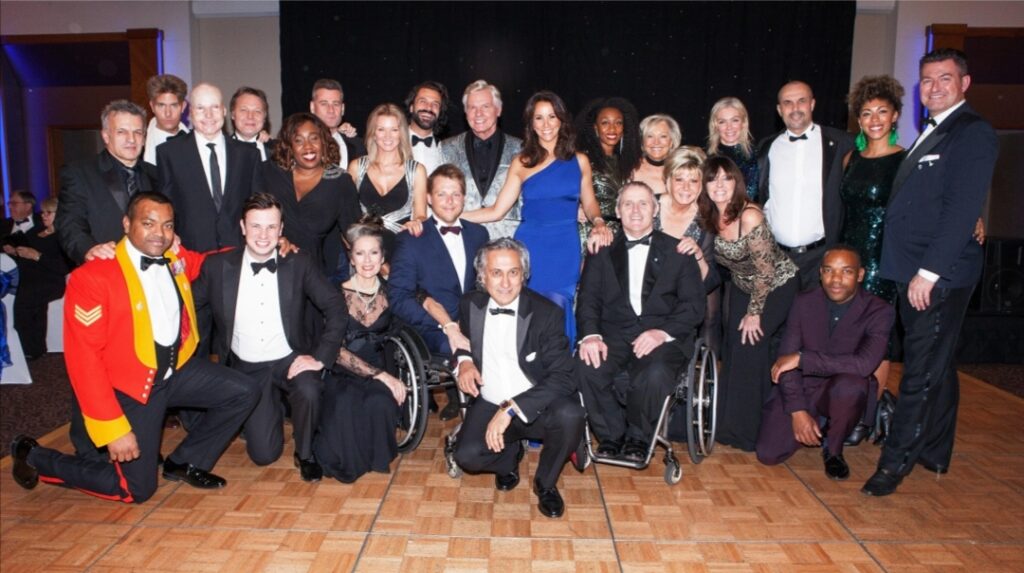 The stars will all help to raise the much needed funds for the pioneering charity, Back on Track which provides surgical and medical treatment, as well as emotional and psychological support, to former servicemen and women who have been disfigured in action.
The charity, founded by leading aesthetics professional, Dr Aamer Khan and his wife Lesley Reynolds of Harley Street Skin, works with British servicemen and women particularly in the field of scar tissue reduction, enabling their patients to have the confidence to face the world again. For his remarkable reconstructive work, Dr Khan has won a Soldering On and Best magazine award.
"Our wonderful team at Back on Track works hard to rehabilitate and resettle into society, former members of the armed forces who have been wounded, physically or psychologically, by providing or assisting in the provision of medical treatment including reconstructive surgery, emotional and psychological support and practical support."

Back on Track's founder Lesley Reynold
Throughout the evening, guests will be treated to comedy and musical entertainment with highlights inccluding performances by 80's superstars Imagination and Sinitta, opera by Freidericke Krum, dance by Robin Windsor and Joanne Clifton who appeared on Strictly Come Dancing and comedy by Mike Osman best known for his uproarious Trump impressions.
"British troops are recognised as the best in the world and are true heroes, but even heroes get hurt. Some injuries are psychological, but often limbs are lost or severely damaged, and most wounds cause extensive scarring. Many casualties are young men and women in the prime of their lives whose confidence has been destroyed along with their bodies. Many believe that they will never be able to lead normal lives again. Back on Track is a small charity that is making a real difference."

Charity patron, Vicki Michelle
Check out more Entertainment Now lifestyle news, reviews and interviews here.