Back on Track is a small charity with huge celebrity support.
For this year's dazzling Dancing with Heroes ball at the Landmark Hotel in Marylebone in aid of Back on Track, many of Britain's most loved celebrities turned up to show their support.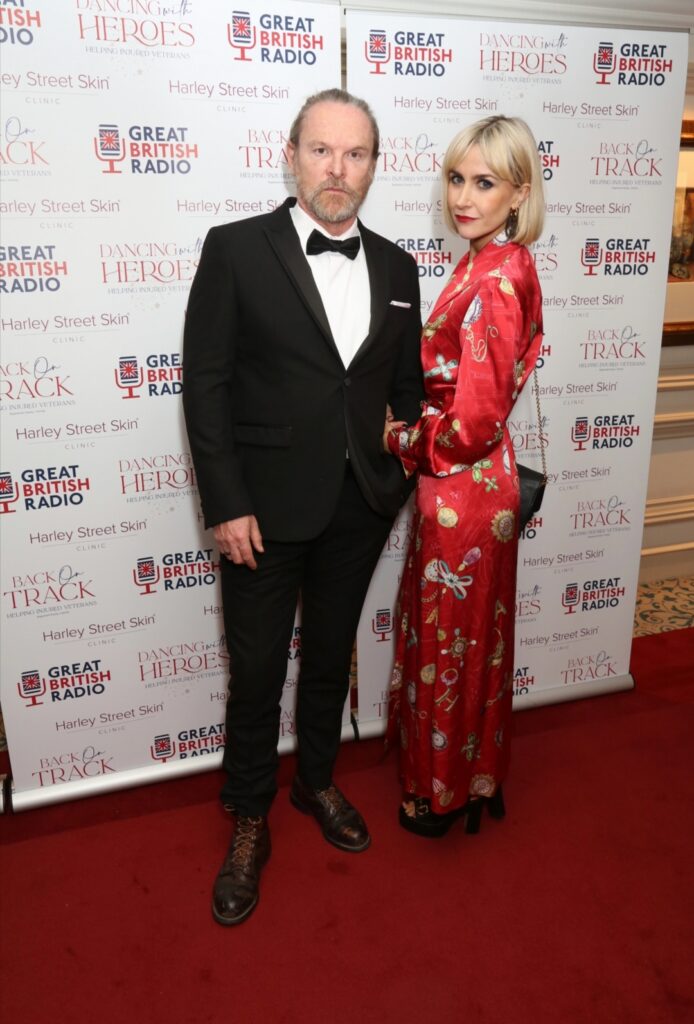 Stephanie Beacham (Dynasty), Beverley Callard (Coronation Street), Christian Vit (Game of Thrones & Doctors), Sherrie Hewson (Benidorm), Vicki Michelle (Allo Allo), Katherine Kelly (Mr. Selfridge & Coronation Street), Glynis Barber (Hollyoaks) and Michael Brandon (Demsey & Makepeace), were among the celebrities in attendance who helped raise funds for Back on Track. The pioneering charity requires these funds to help offer restorative surgical and medical treatment to former servicemen and women who have been disfigured in action.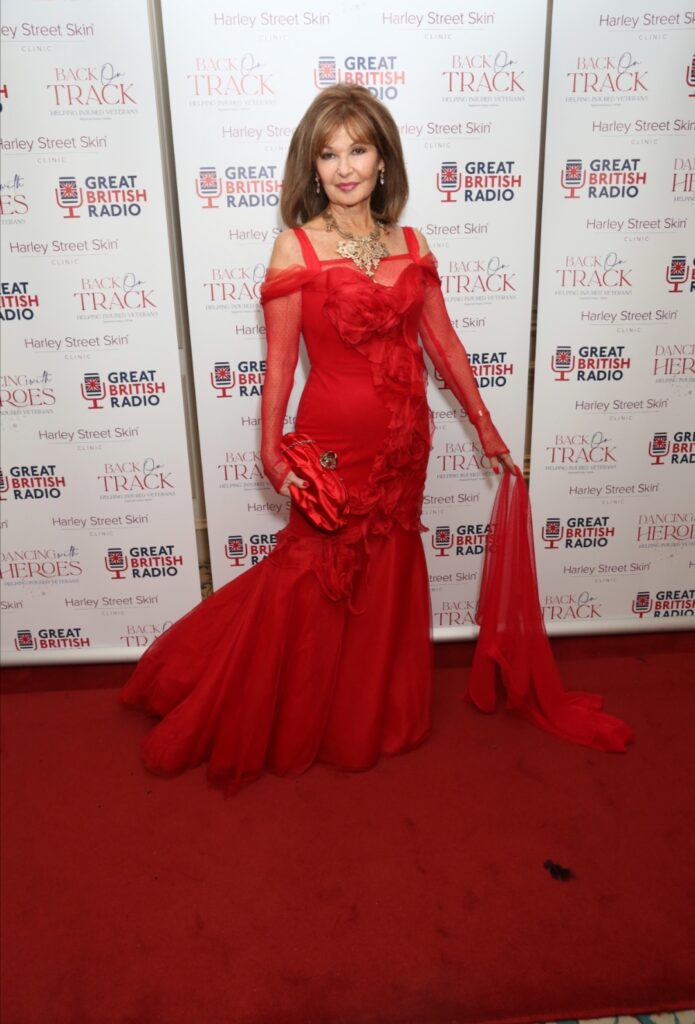 Also pledging their support were some of the nation's most famous contemporary artists, offering up their paintings in an art exhibition staged by Artistic. This work included that of the internationally renowned Mason Storm (possibly connected to Banksy's 'Devolved Government' painting), who was in attendance in his trademark Versace mask.
Storm was joined by PEZ, Sara Pope and Loz Atkinson, each known for bold and often provocative art which addresses Britain's most pressing social and political issues.
Back on Track was founded in 2014 by Dr Aamer Khan and his wife Lesley Reynolds of the famous Harley Street Skin clinic. Dr Khan has deservedly won a Soldiering On Award for his work in tissue reconstruction, changing the lives of the many wounded veterans he has treated.
The evening kicked off with an emotional opening featuring the Chelsea Pensioners who sang the National Anthem, accompanied by the opera singer Friederike Klum. This was followed by comedy legend Mike Osman as Donald Trump.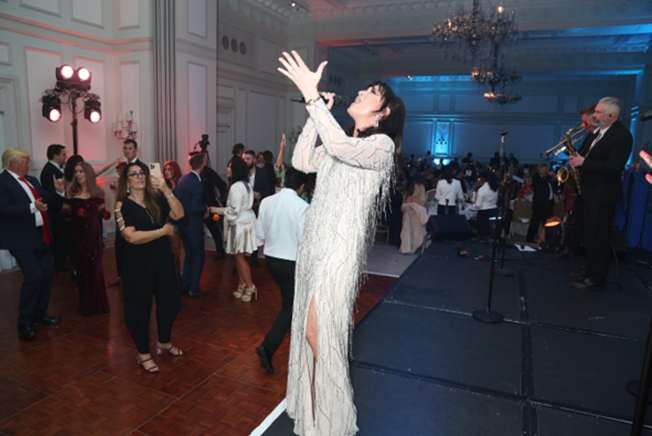 Next to the stage were professional dancers Robin Windsor and Joanne Clifton who formerly appeared on Strictly Come Dancing, and singer Raquel Reno who displayed her stunning vocal range. Raquel is better known for her relationship with the celebrated Pimlico Plumber Charlie Mullins. However, having performed in China and Abu Dhabi for years, Raquel has now returned from Nashville to release her debut album.
"I always get a buzz stepping on stage. But it was particularly special on Saturday night because I was performing at an extraordinary event for a noble cause that really touches my heart."

Raquel Reno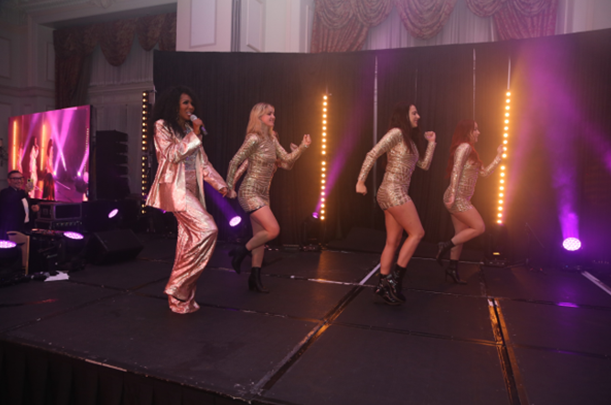 The audience was then taken back to the '80s with Leee John, the soul-stirring lead vocalist from the soul-funk group Imagination. This was preceded by TV personality and Simon Cowell's very first international recording artist, Sinitta, who filled the dance floor with hits including 'So Macho', and 'Right Back Where We Started From'.
'Jon and I are thrilled to be patrons of this incredible charity. Having served in the Queen's Regiment including a tour of Northern Ireland Jon is fully aware of the need for a charity like Back on Track. Having a son who served in the Grenadier Guards, including a tour of Afghanistan, makes it very personal for us both. I am so impressed by the work of Back on Track. The charity treats not just the physical injuries of former servicemen who have been burned or disfigured, but helps them get their lives back after PTSD and other issues. It is pioneering and invaluable work.

Charity patrons former Coronation Street star Beverley Callard and husband Jonathan McEwan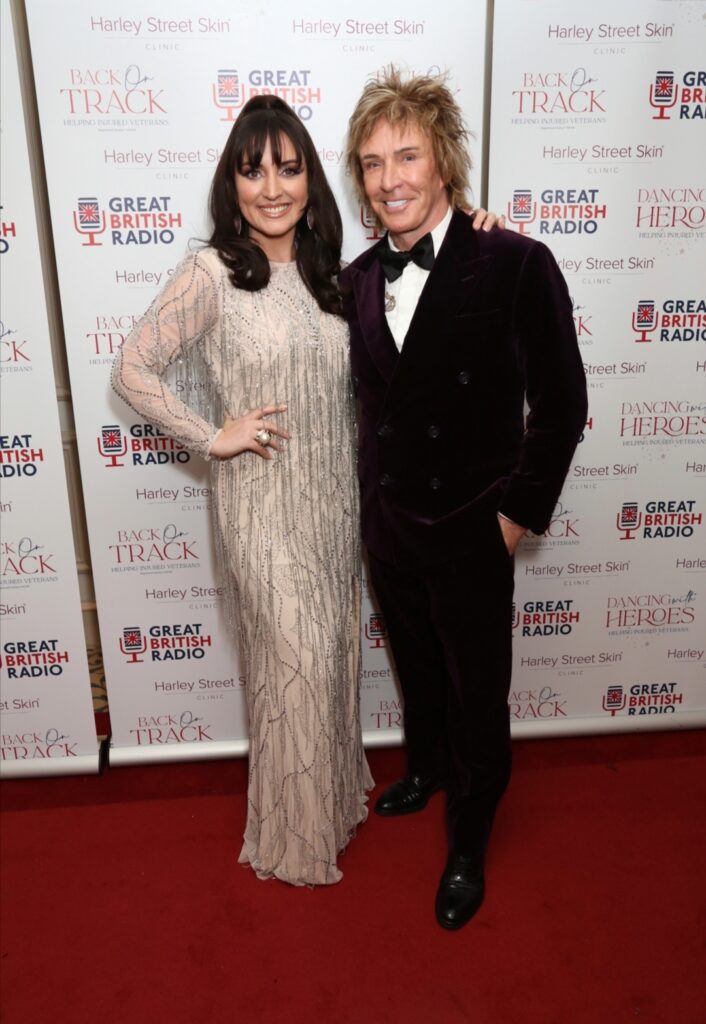 Charlie Mullins who pledged over £80,000 to the charity during the evening, added: "I am so proud to support Back on Track and see the remarkable medical results which Dr. Khan and his team have achieved on behalf of our injured servicemen. To witness first-hand the smiles on the faces of those servicemen at Dancing with Heroes was truly inspiring.
"I'm determined to help take the charity to another level enabling more beneficiaries access to their innovative medical treatments designed to alleviate scarring and burns injuries as well as psychological trauma."
There wasn't a dry eye to be seen when the beneficiaries of this incredible charity, injured servicemen and women, made an appearance. Hearing the extent to which the charity helps improve lives, everyone was in agreement with just how important Back on Track is.
One of the loudest standing ovations of the night was for the charity's founders Dr Khan and Lesley Reynolds, who tirelessly support injured service personnel.
Image credit: Andy Barnes Photography
Check out more Entertainment Now lifestyle news, reviews and interviews here.