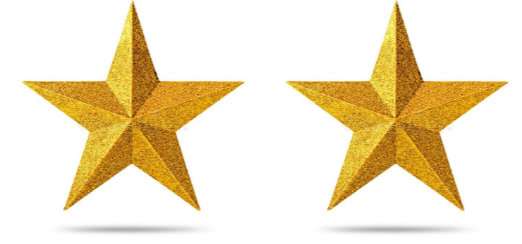 The Pale Blue Eye, released on Netflix on 6 January is billed as a murder mystery involving the American gothic poet Edgar Allan Poe—this man of macabre genius gets to solve a murder while he's at West Point. The title provides a tantalising hint that the film might show where Poe got his idea for one of his most famous short stories, 'The Tell-Tale Heart'.
In that story a man becomes obsessed with his employer's staring blue eye, so much so that he feels compelled to kill him just to rid himself of the image. That story is about senseless murder and its motivations, and questions whether one can tell from the outside whether or not a person is mad.
I thought a film with such a title would be about Edgar Allan Poe and his writing. I was wrong. This is a film about Christian Bale's face. Right from the beginning it was clear this was a vanity project—starring and produced by Christian Bale. He has worked with the writer/director Scott Cooper twice before, on Out of the Furnace and Hostiles, both of which Cooper wrote and directed. I haven't seen those films, nor have I seen Cooper's critically acclaimed 2009 film Crazy Heart, which won Jeff Bridges an Academy Award, so I can't judge Cooper's writing definitively.
The Pale Blue Eye is mostly drawn from the 2003 novel of the same name by Louis Bayard, so really Cooper is an adapter of this story. Whoever is responsible for the bulk of the story and plot, they're not as clever as they think they are. It really has nothing to do with Poe. Sure, the film is set at West Point where Poe was a cadet for six months. And it has some murder and satanic rituals which one can imagine would interest Poe, but the plot and events have almost nothing to do with Poe's stories or his life.
Poor Harry Melling (Dudley Dursley from Harry Potter) is a fine actor who was probably just thrilled to be cast opposite former Batman Christian Bale, but his character is continually outwitted, humiliated and gaslit by Bale's. 'You played us all for fools,' Melling says to Bale at the end, 'and I was your prize fool.' No kidding. The whole plot is based on Bale duping Melling—and isn't this supposed to be a story about how a world-famous writer helps solve a murder because of his poetic insight? If that's what you were hoping for too, don't bother.
I wondered why the film seemed to feature not one but two genius, misunderstood male outsiders who through their diligence, prove their doubters wrong. I spent the whole film wondering why there was a genius detective who solicited a genius writer to help him solve the mystery—oh that's why, because one needs to catch the other out at the end, just for that extra twist you didn't see coming. Great. Bale can't get enough of that twist ending, like in The Prestige, the 2006 film about magicians which everyone went nuts over. I hated it. It thought it was so clever. Same deal here—two genius men, and which one comes out on top? Bale of course. He's producing, so he's got to be the best tortured genius.
There are way too many tortured-artist types in this film. There's Poe of course, who's first line he can never top: the murderer, he tells our detective, was a poet. We'll come back to that. Then there's Christian Bale, the hard-bitten tortured detective, Landor, who has a drinking problem which never materialises, and a long-lost daughter. And a dead wife. 'Was it a sudden illness?' he's asked. 'Not sudden. Enough,' he says. Hang on, what? He drops that bombshell and then we never hear any more about his wife, or why she didn't die suddenly enough. This is a frustrating film.
More tortured artists: Lucy Boyton plays the piano in a tortured way, and falls down a lot— epilepsy, presumably, which becomes a plot point. There's Bale's missing daughter who appears in flashbacks—I thought this was his wife at first, because Bale gazes at her so admiringly—and there's the murderer himself, who we're told at the beginning must be a poet because he took his victim's heart. It's symbolism, see? No it's because he's a religious maniac, Bale says. Oh, ok—so maybe we're going to get a clash of ideas about the murderer's motivation. Is he a madman and a poet, killing symbolically? Or a religious maniac (I don't think people used that term in 1830), servant to a vengeful God? But no, that would require a consistency and focus that these filmmakers don't have.
The story then drifts into a doomed romance between Poe and Lucy Boynton for a bit. More cadets are killed, some sheep are tortured. Bale grieves his daughter. Where is the pale blue eye? Whose eye is it? No one's. There's no blue eye and the title only serves to make people think the film is highbrow. It really wants to be, but falls short when people in the 1830s say things like, 'I'm sorry' a lot and 'don't be late.' The only believably early Victorian in the cast is Timothy Spall, who's always good. Gillian Anderson too. Simon McBurney is over-the-top as usual.
Harry Melling looks great as Poe—a similarly rounded crown and pointed chin, with wide wild eyes and a mop of dark hair. Christian Bale is just not that good. He shouts a lot which is a poor actor's way of emoting. He can be good when playing mysterious or mad men, like in Batman Begins and American Psycho. But we see too much of him in this film for him to be mysterious and he just isn't believably noble. He doesn't have the charisma to be a detective who outwits Poe. If actors want to produce and cast themselves in projects more power to them—but they have to know their own limitations. Otherwise it all just comes across as a deflated vanity project.
I'm interested in writer/director Scott Cooper now though—I think I'll go watch Crazy Heart. Maybe he's better with Jeff Bridges than Christian Bale.
Check out more Entertainment Now movie film news, reviews and interviews here.