Kuwait is a country situated on the northern edge of Eastern Arabia at the very tip of the Persian Gulf. It borders Iraq to the north, Saudi Arabia to the south, and shares maritime borders with Iran. Despite its vast coastline with crystal clear waters, world-renowned Islamic architecture, extensive deserts and rich culture, Kuwait has not given in to commercialism and so it lacks the large numbers of tourists that other Gulf countries attract.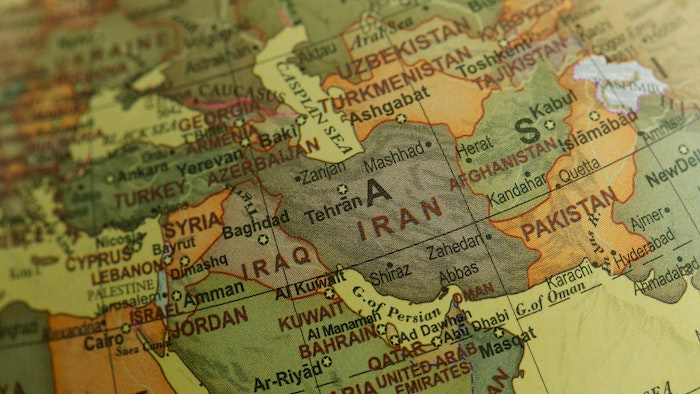 Perhaps this is a conscious decision to remain with a more authentically Arab feel, or maybe it's because of the lost years of the Iraqi invasion. Yet, with tourism finally back on the rise globally following the Coronavirus pandemic, there may be a chance for Kuwait to put itself back on the tourism trail.
Literary influence
One way this is possible is through the valued platform of literature. Originally from Kuwait, British novelist and humanitarian Louise Burfitt-Dons released a new novel Our Man In Kuwait at the end of last year (2022). Based on true events of espionage during the 1960's Cold War, this colonial-era thriller set in Kuwait offers more than just a gripping read. "Our Man In Kuwait offers a glimpse into the vibrant and diverse culture of Kuwait," Louise revealed.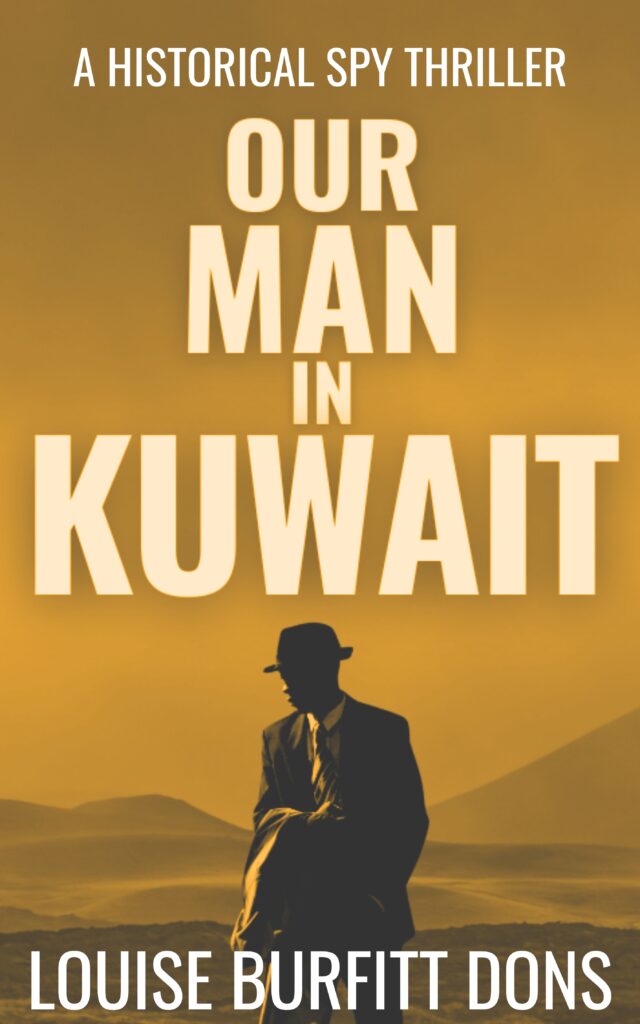 "Set in the 1960s, the story follows Gordon Carlisle, an employee of an oil company, as he experiences the post-war, colonial Middle East and gets involved in espionage in the lead up to Kuwait's independence," she explained. "Through his eyes, readers are able to explore the bustling souk markets, the vast desert landscapes, and the lively cafe culture of the old town."
"The book also delves into the privileged world of expats in Ahmadi at that time, including the iconic Hubara Club with its enormous swimming pool and black-tie dinner dances," Louise continued. "With its historical context and depiction of a unique moment in Kuwait's history, Our Man In Kuwait is an informative read for anyone interested in this fascinating country. I was born and brought up in the country and the book is fiction but based on fact."
Defying harmful stereotypes
Literature provides a means to not only share attractive features of a country but also to challenge damaging stereotypes that people may have. "Literary fiction provides insight and understanding of the world and helps readers develop an empathy for people they wouldn't normally come across in their day-to-day lives," Louise suggested. "It's probably more important than ever today when we group with like minds on social media and don't listen to anyone outside our tribe."
"Also, fiction can excite people about a place in a new way," she added. "They package the history and bring the place to life as if the reader is experiencing the story for themselves. So often you feel you want to visit a place after you've read an engaging book on it. Also, it introduces them to parts of a city or a country they might not have been interested in visiting before."
Long-standing misconceptions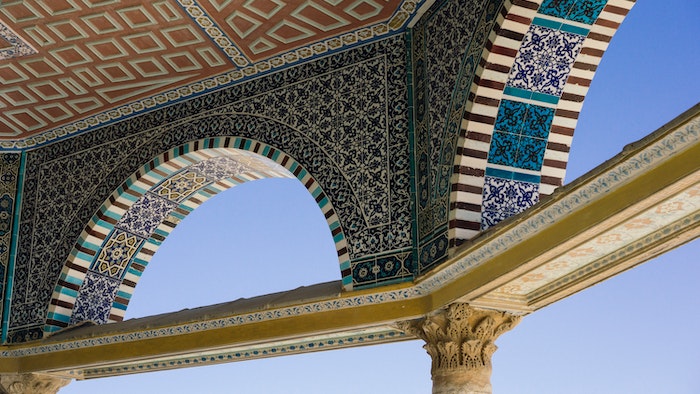 As a country in the Middle East, Kuwait suffers from the general assumptions that many make about this region. Exacerbated by media depictions and single narratives, it may some time before this changes.
"There are several stigmas still associated with the Middle East," Louise explained. "These include the belief that it is a violent and dangerous place and that women are oppressed. These stigmas are often perpetuated by a lack of understanding about the culture and the region."
This coupled with several other factors has resulted in a lack of tourism. "It's located in an area that has had political instability, which can deter tourists," Louise said. "The government also hasn't prioritised tourism, so the country doesn't have a well-developed infrastructure. Additionally, the Middle East is predominantly Muslim, and alcohol is not widely available or culturally accepted in many parts of the region. This may be a deterrent for those who enjoy a drink while on vacation."
Turning the tide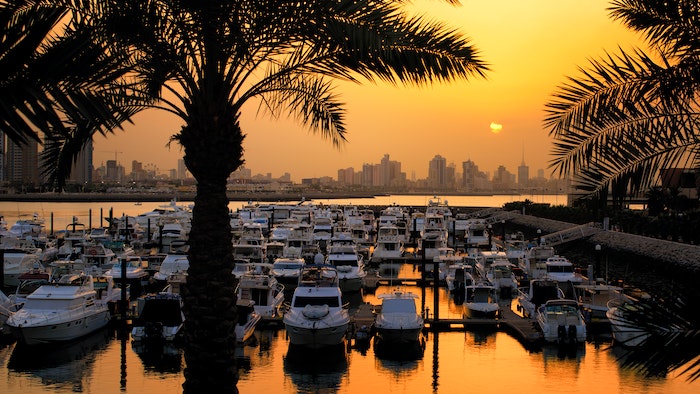 There are plenty of reasons why a trip to Kuwait should be on your bucket list for 2023. Below are our top 5 things to do in Kuwait (but why not start by reading Our Man In Kuwait for some initial inspiration!).
1. Vist the Grand Mosque and learn about Islamic culture
Known for its world-renowned Islamic architecture, Kuwait's Grand Mosque is the largest in the country at 220,000 square feet. There are free guided tours that allow you to discover more about its magnificent interior.
2. Go scuba diving
The coastline stretches about 100 miles and is crystal clear. Full of colourful aquatic life including coral reefs, this is a diver's paradise.
3. Go on a desert safari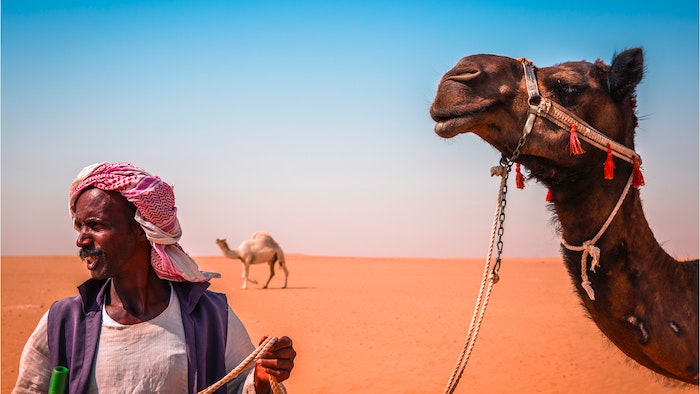 This is not to be missed. For an adventurous experience, enjoy activities like dune bashing and quad-biking. You can also enjoy a delicious Kuwaiti meal and tea, followed by sleeping under the stars or in a traditional Bedouin tent.
4. Visit Tareq Rajab Museum to see rare historic artefacts
For anyone interested in history, the Tareq Rajab Museum has an extensive private collection of items that depict various aspects of Islamic civilisation, from parts of its earliest periods to modern times. In particular, there are a number of significant Qur'ans and Islamic manuscripts that are worth viewing.
5. Take a day trip to Failaka Island
Just an hour's ferry ride away from Kuwait City is the Kuwaiti island of Failaka. Prior to the Gulf War, more than 2,000 people resided there. Today, homes remain empty and buildings have been left in a state of decay. This is an important reminder of the devastation of war.
https://louiseburfittdons.com/
Check out more Entertainment Now lifestyle news, reviews and interviews here.