Featuring Meat Loafs official band, The Neverland Express and American Idol winner, Caleb Johnson, 'Celebrating Meat Loaf' have announced all the live dates for 2023.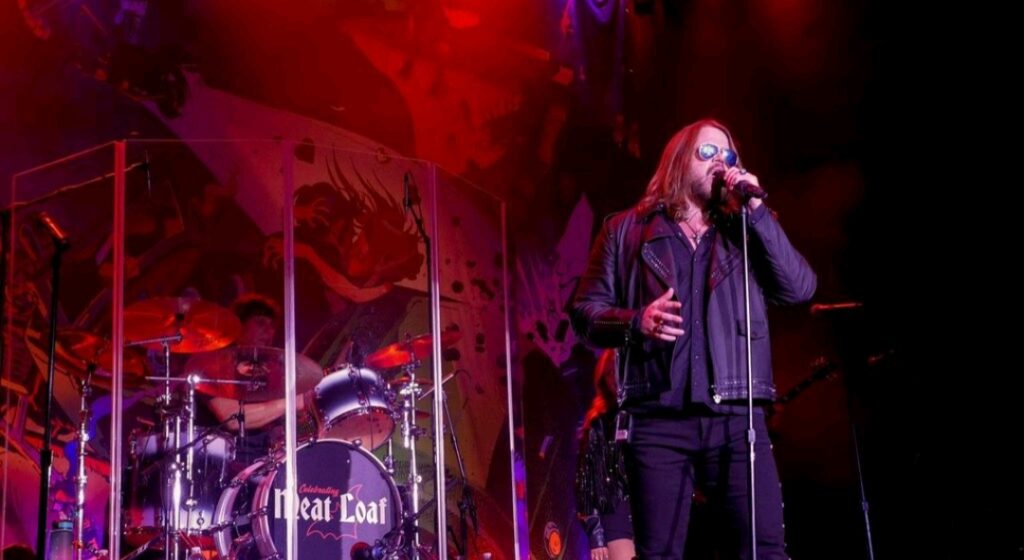 The tour begins on May 20 at Oxford's New Theatre and ends in London at Indigo at The O2 on May 27. Created and produced by Meat Loaf's longtime record producer/music director/guitarist Paul Crook, this is the only band to be officially endorsed by Meat Loaf.
"DO NOT MISS THIS! This is the closest you could possibly get to those days when we all used go and watch Meat himself tear it up like a Bat Out of Hell. Just so you know – this is NOT a tribute band – but Meat's incredible actual band – led by his long-time producer and incandescent guitar player Paul Crook and the Mighty Miceli on drums. Singer Caleb has all the power and glory of Meat in his glory days – and this band ROCKS !!!"

Brian May, Queen
The show celebrates the legendary Meat Loaf and includes all his hit songs performed by world-class alumni of his official band.
The band play the iconic "BAT OUT OF HELL" album in its entirety, also play hits from "Bat Out of Hell II", "Bat Out of Hell III", "Dead Ringer" and even "Rocky Horror Picture Show". They are led by Paul Crook alongside John Miceli (drums), Randy Flowers (guitar) and Lyssa Lynne (female lead/backing vocals), the band deliver the excitement of a live Meat Loaf show.
Buy tickets here
Check out more Entertainment Now music news, reviews and interviews here.