The annual March event, South by Southwest (SXSW), is back again in the heart of Austin, Texas. SXSW provides the ideal destination for global professionals, featuring comedy, music, film screenings, exhibitions and networking opportunities.
Below is Entertainment Now's review of SXSW Day 1 and 2.
SXSW Comedy | Esther's Follies Monday 13th March
Joyelle Johnson
This fabulous comedian, now in her 40s and originally from Barbados, blew the roof off Esther's Follies as she kicked off the show. Material about her bi-racial relationship and the fact she doesn't want kids were laugh-out-loud moments. Confident and very funny.

Josh Johnson
Young, charismatic, smooth, calm and collected. This Louisiana comedian talks about everything from religion to dating apps. Promising. Definitely one to watch.

Pete Lee
A really quirky comedian that's seriously cheeky, with truly funny bones. I really hope he comes to the U.K. as he would blow up. Mirrors… Inside joke. Loved him.

Godfrey
Bravely comes out on stage with an N-word joke, taming it with a Harry Potter joke within a split second. Hilarious post-Covid jokes. And with the moon jokes, I fell off my seat. This followed his Chinese accent routine that made me nearly have an accident. This is a comedian who can slay any comedy show. A masterclass.

SXSW Music | Outpost Belfast Boat Party
Lauren Ann
Beautifully cute vocals from this young electro-indie pop artist with the tunes to match. Soon to be released single out March 17th. "Other Stuff" is melodic and quirky. One to watch – destined for greatness.

Winona Bleach
Signed to the prestigious and legendary Fierce Panda Records and performing today acoustically, this act has it all. Gorgeous girl/boy harmonies paired with lyrics akin to Pulp. "This is what kids do" was a stand-out. Future FP stars.

CHERYM
With emo influences, their sound has songs to die for. The trio swap vocal duties and instruments seamlessly. Their much-anticipated debut album is out later this year. A must-see.

SXSW Comedy | Esther's Follies Tuesday 14th March
Sarah Keller 
Hosted and kicking off bravely with incest jokes, this LA-based comedian had to work hard to win the crowd over but personally, I loved it! 

Todd Barry 
A surprise special guest on the bill was a treat, recalling stories of his film fame and encounters with massive music stars. But I particularly loved his salad jokes!

Anthony DeVito 
The first comedian tonight to really whip the crowd into shape. Kicking off with a vibrator joke, he continued to please the audience, if not his girlfriend, and launched into some more great material about who he's been told he looks like and the state of his bank balance. A pleasure to be in his company and he left me wanting more.

Caitlin Peluffo 
She loves pretty boys and dates short younger men which she talks about to much hilarity. This is a powerhouse comedian who pushes boundaries and she is one of my favourites of the night. 

Greg Proops 
Dressed to impress, this comedy legend didn't disappoint. To the outsider somewhat out of his normal environment, yet he managed to be relevant to this much younger cool crowd. 

Jackie Fabulous 
One of the stars of America's Got Talent talking about her new ex-jock husband's ball sack was a laugh-out-loud moment. She then goes on to talk about their sex life in detail which brought the house down.

Tone Bell 
The host of Drink Masters started with a joke about consensus choking women in sex which fell like a dead balloon. The set improved but he didn't properly recover. Though the last joke about a girl with a prosthetic arm was very funny.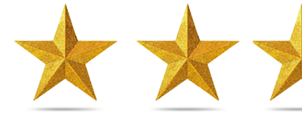 Check out more Entertainment Now comedy news, reviews and interviews here.