Billy Billingham MBE is predominantly known for his role on Channel 4's SAS: Who Dares Wins. Yet, his work ethic runs far further, with an impressive career portfolio which includes being a former SAS sergeant major and, after leaving the military, a high-profile bodyguard for the likes of Angelina Jolie and Tom Cruise.
Speaking about his favourite role in the army, Billingham recalls: "My favourite role was being a DS on actual SAS selection."
It was a privilege to work with these highly trained soldiers and push them to their physical, emotional and mental limits."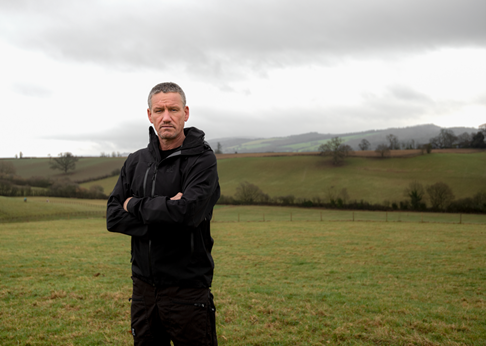 Having spent 21 years of his career, he is in one of the highest positions to be able to speak to those considering a career in the army and ultimately the SAS.
"I would say do it!" Billingham replied. "Only as long as you are committed. Do as much due diligence around it before you go jumping in.
"I will tell you now, 0.1% of people have killed somebody in the army, believe it or not. The army isn't all about guns and killing," he explains, adding: "We have the best signals in the world. Communications. We have the best vets in the world. We have the best doctors in the world, we have the best caterers. That's the military."
Billingham was fortunate to meet the late Queen when he was awarded an MBE for outstanding service as the SAS ground commander during the 2005 terrorist attacks in London, and for leading hostage rescues in Iraq. But he, in fact, had already met the Queen prior to receiving his MBE.
"She came to the camp and we had a family day and I ended up as a chaperone," Billingham recalled. "It was like having your grandmother with you. She was just absolutely wonderful, a beautiful human being. She was just a rock for the UK and Europe. She was a rock for the world."
After leaving the army, Billingham moved into the public spotlight, with his role on Channel 4's SAS: Who Dares Wins and as a bodyguard for celebrities.
Speaking about this transition, he said: "You've got to remember I spent 27 plus years in the army, the latter part of it, denying where I was and who I was because that's what we had to do.
"That's who we were," he continued. "We weren't even on the electoral role. We lived in this shadow, didn't exist and then suddenly you leave; you've got to get a job. So, I left, I get a job. The first job I get is a bodyguard.
"So, I've gone from, no one knows me to everybody's taking photographs. I'm used to being shot up with guns but not with cameras. So that was really difficult for me to adjust to that way of life. Then going onto the TV and onto the show was just as odd then, thinking not cause there's cameras there, you can't ignore the cameras."
Billingham's upcoming tour 'Always a Little Further' will be visiting numerous locations around the UK and will include many honest discussions about his journey and career.
"The tour will be a very honest tour," Billingham commented. "It'll be a talk of a journey, which is my journey, which is about trials, tribulations, lessons learned, and the fact that you can, no matter where you start, where you think you are, you can be in a better place by doing certain things and everybody takes something away from it."
"It's fun, it's emotional, it's humble and it's honest," he added. "I'll talk about the things I got wrong, which I'm not proud of, but I do talk about it, There will be an insight into my life growing up, getting into the SAS, being a bodyguard and my career to date in front of the camera on SAS: Who Dares Wins."
The tour dates for 'Always a Little Further' are as follows:
OCTOBER
Mon 2ND SWINDON – Wyvern Theatre
Wed 11th BELFAST – Ulster Hall
Sun 15TH KENDAL – Westmorland Hall
Mon 16TH YORK – Grand Opera House
Wed 18TH BEXHILL – De La Warr Parr Pavilion
Thu 19TH BRIGHTON – Theatre Royal
Sat 21st WARWICK – Arts Centre
Mon 23rd CREWE – Lyceum Theatre
Tue 24th BUXTON – Opera House
Wed 25TH LIVERPOOL – Philharmonic
Sun 29TH BASINGSTOKE – The Anvil
NOVEMBER
Wed 1ST IPSWICH – Corn Exchange
Sun 5TH SOUTHEND – Cliffs Pavilion, Southend
Mon 6th BURY ST EDMUNDS – The Apex, Bury St Edmunds
Wed 8TH HARROGATE – Royal Hall
Sat 11TH GUILDFORD – G Live
Mon 13TH CARDIFF – New Theatre
Tue 14th BATH – Forum
Sun 19th LONDON – Richmond Theatre
Mon 20th CHELTENHAM – Town Hall
Tue 21st TRURO – Hall for Cornwall
Sun 26th CARLISLE – Sands Centre
Mon 27th ABERDEEN – Music Hall
Tue 28th EDINBURGH – Queens Hall
Wed 29th NEWCASTLE – Tyne Theatre and Opera House
Thu 30th GLASGOW – Old Fruitmarket
Check out more Entertainment Now lifestyle news, reviews and interviews here.