Mohammed Kamel is an actor, director and writer from London who is best known for playing Ali Al-Fayed on the Netflix No.1 show The Crown. He has written, directed and produced many of his own short films, including 'Honey', which first brought him to wider attention.
In his spare time, he likes to give back to the community by teaching English, Martial Arts and Lion Dance in various locations around London. Having lost his father and his beloved aunt to different forms of cancer, he is very passionate about fighting the disease and helping in any way he can to raise awareness and help raise funds in this noble fight.
When did you start acting?
I first took acting lessons in around 2013/2014. I would work during the day as a teacher, and then three evenings a week I would attend Arts Ed drama school in Chiswick in my spare time. Acting and filmmaking were always things that I was interested in, but for some reason, I never took the plunge into exploring them.
Around the time I was taking lessons, I also threw myself into doing fringe theatre and took small roles in Shakespeare plays staged in very small pub-style theatres in front of small audiences of about 40 or 50 people. I did this to gain experience and pay my dues if you will and to get the feel of being part of a theatre troupe. Those were very pleasant memories.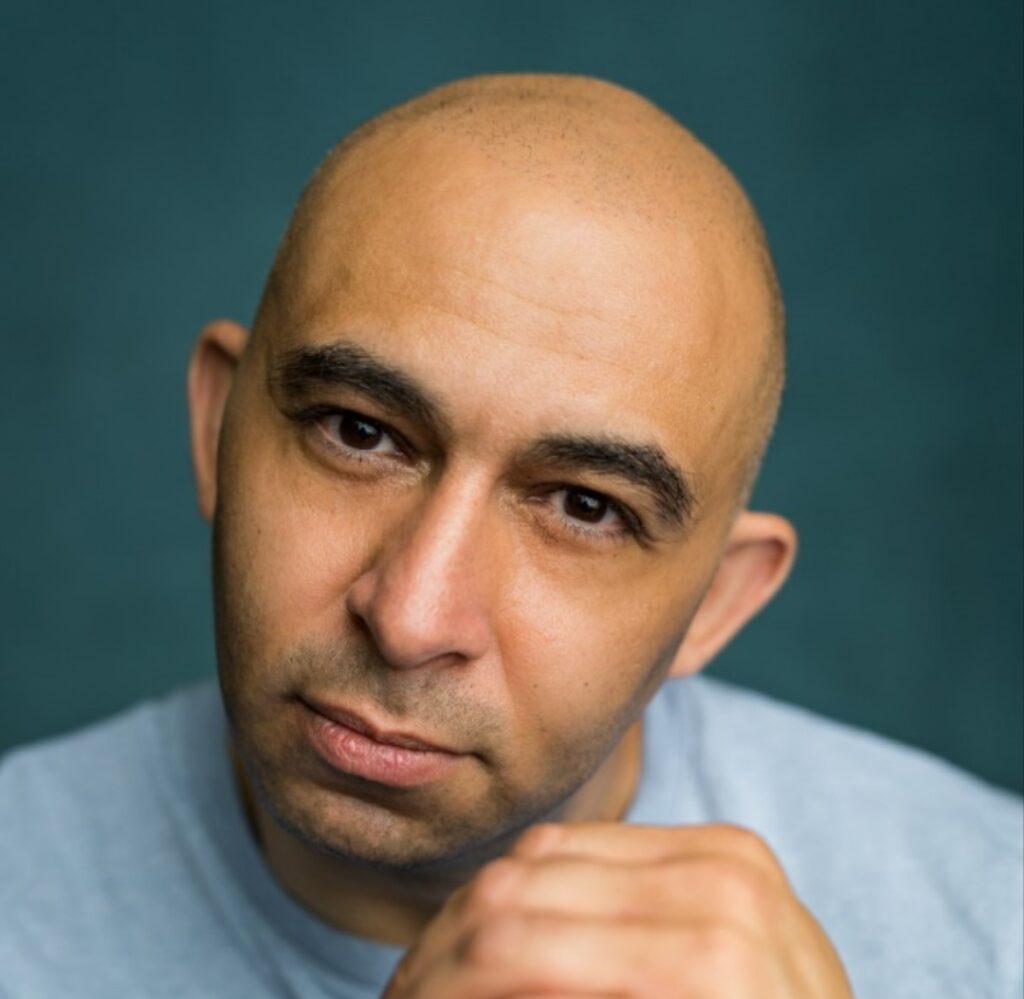 You are also a teacher, tell us about your unusual career path.
I fell into teaching almost by accident. I was travelling abroad during a break from university and to sustain myself I taught English as a foreign language. I loved doing that so much that when I returned to England and finished my degree, I decided to get a professional qualification and pursue teaching more full-time.
There are some similarities between teaching and acting. For example, in teaching, you have to stand up in front of a group of 30 strangers that you haven't met before and keep them captivated.
Standing in front of a class and teaching can be just as nerve-racking as standing in front of an audience.
Also, teaching has an element of performance in it as well as being animated and trying to entertain the students while educating them.
I understand you're a film buff. What genre of film do you most enjoy?
I'm a huge film buff. I'm a fan of classic films. The Godfather, The Exorcist, Citizen Kane, The French Connection.
I'm a fan of classic film directors. Stanley Kubrick, Alfred Hitchcock, William Friedkin, Brian DePalma.
I like different genres, I have so many films that I could watch over and over. I love Science Fiction movies such as The Empire Strikes Back, Blade Runner and Alien.
I love gangster movies such as The Godfather and Goodfellas. I also have a soft spot for the spaghetti westerns like The Good The Bad and The Ugly and Once Upon A Time In The West.
I'm also a huge nerdy fan of the Hong Kong Kung Fu genre movies from the Shaw Brothers Studio and Golden Harvest Studio which gave us stars such as Jackie Chan and Bruce Lee and gave us movies such as The 36th Chamber of Shaolin and Drunken Master and Snake in the Eagle's Shadow.
Is there any one film that you would cite as your favourite and why?
If I had to choose one favourite film of all time it would be The Godfather or The Exorcist. Those films are just perfect in every way and every time you watch them you learn something new about them as well as about life and yourself. They have perfect stories, perfect ensemble acting, perfect direction, set design, music, costume and writing.
Incidentally, I'm also a huge reader. And I can tell you the original book version of The Exorcist, the novel written by William Peter Blatty, is the greatest piece of fiction literature ever written.
I also love the books of Philip K Dick, many of which were also turned into movies. My favourite being "Do Androids Dream of Electric Sheep" which was turned into the film called Blade Runner.
Can you share any anecdotes about your time on the set of both The Crown and Indiana Jones?
So, on The Crown, I play the role of Aly Fayed. It's a small role but a real breakthrough for my career. Aly Fayed is the younger brother of Mohamad Al Fayed and the uncle of Dodi.
I really enjoyed the role and enjoyed being involved in such a project of a huge scale and seeing how such a huge production works with all its constituent parts. Everybody was so friendly and welcoming and made me feel right at home. I can't emphasise enough how much of a family atmosphere it is with all the cast and crew. I've nothing but good things to say.
One of my favourite moments was meeting Elizabeth Debicki in the make-up truck. She was so friendly and down to earth. Not only was she so humble and down to earth that she made her own coffee in the make-up truck, but she was also kind enough to offer me one. Unfortunately, I had to decline as I already had a freshly made cappuccino that the production assistant had just kindly brought for me.
The make-up team on The Crown are so talented. After about an hour in the make-up chair, Elizabeth had been transformed and looked so much like the real Diana that it was uncanny.
I would have loved to have met Timothy Dalton as he was one of my childhood heroes due to his role as James Bond, but unfortunately, as we were never on set at the same time or in the make-up department at the same time, I never got the chance to meet a hero of mine.
But I did get the chance to meet with and film some scenes with Philippine Leroy Beaulieu, who is a lovely French actress who stars in high-profile Netflix shows such as "Call my Agent" and "Emily in Paris" and she was so lovely and full of lovely and inspirational stories and anecdotes about her acting career.
In Indiana Jones and the Dial of Destiny, I play a villain. The head of hotel security for a villainous character called Rahim. I cannot describe in words how much it meant to me to get this role. Again, it's a small role, but it is so vital for my progression in my career and just to be involved in such a huge blockbuster.
If I thought that Netflix and The Crown were huge in terms of scale and budget, then imagine Disney/Lucasfilm and Indiana Jones.
I was one of those kids growing up who loved Star Wars and Indiana Jones. So just imagine that I not only get to meet one of my heroes Harrison Ford, but to also get to work with him and film with him in the same scene on camera, playing an antagonist opposite him and knowing that people will see it on the big screen in the cinema. It is the literal definition of a dream come true.
Harrison Ford was again very friendly and down to earth. He likes to eat oranges and, on many occasions, he offered me a piece. Just a nice man. I told him a story about my uncle Daniel who was an American Marine veteran. And Harrison Ford said that I should thank him for his service.
Another thrill for me was meeting and filming with Phoebe Waller Bridge. Again, she is very friendly and welcoming and down-to-earth. I expressed to her how much I admired her writing and her acting. We filmed a fight scene together which culminated in her smashing a prop champagne bottle over my head. It was easy and relaxing to film with her. And we would quote Shakespeare's lines to each other during a warm-up before filming our fight scenes. She really is a lovely person.
Another thrill for me was meeting and getting to work with James Mangold. He's a director I've admired for many years ever since I saw a 1996 film "Copland" which James Mangold not only directed but also wrote. I expressed to him how much I admired his work and his films like "Copland" and "Logan". It was a thrill for me to work under his direction. He was such a friendly director and made me feel a valued member of the cast. He directed me in my scenes with as much care and attention as he would any other member of the cast who had much bigger roles than me.
That shows you what a classy man James Mangold is.
Has your acting career changed your life?
My acting career hasn't changed my life too much just yet. I still teach my English classes two or three times a week, so that keeps me grounded and helps me to know I still have a long way to go before I can get to the kind of level where acting pays all my bills and can be relied upon as a full-time endeavour going forward. But I am working my way towards that and so far I'm on the right track.
But there are some effects on my life in that, I have appeared in several newspaper articles and have appeared on television interviews with people like ITV, GB News and Talk TV.
I've also been interviewed on BBC Radio Times Radio and Talk Radio Europe.
Appearing in newspapers TV and radio is certainly a shock to the system. I am not used to it and it feels really surreal. I feel like I have imposter syndrome sometimes. But I must say again, I've been very fortunate in that everybody I've met or spoken to while being interviewed on TV or radio or in print, has been so friendly and kind and welcoming. Many have asked to stay in touch with me and swapped contact details with me. It's been an incredible journey and I must admit I have enjoyed telling people about my story and telling people what it's been like to be a teacher who then found himself in The Crown and Indiana Jones.
The other thing that has changed is that I have been approached to be involved in more social functions. For example, press nights for theatre shows, art gallery or art collection openings and most incredibly and most humblingly of all is being asked to be an ambassador for the Prost8 charity.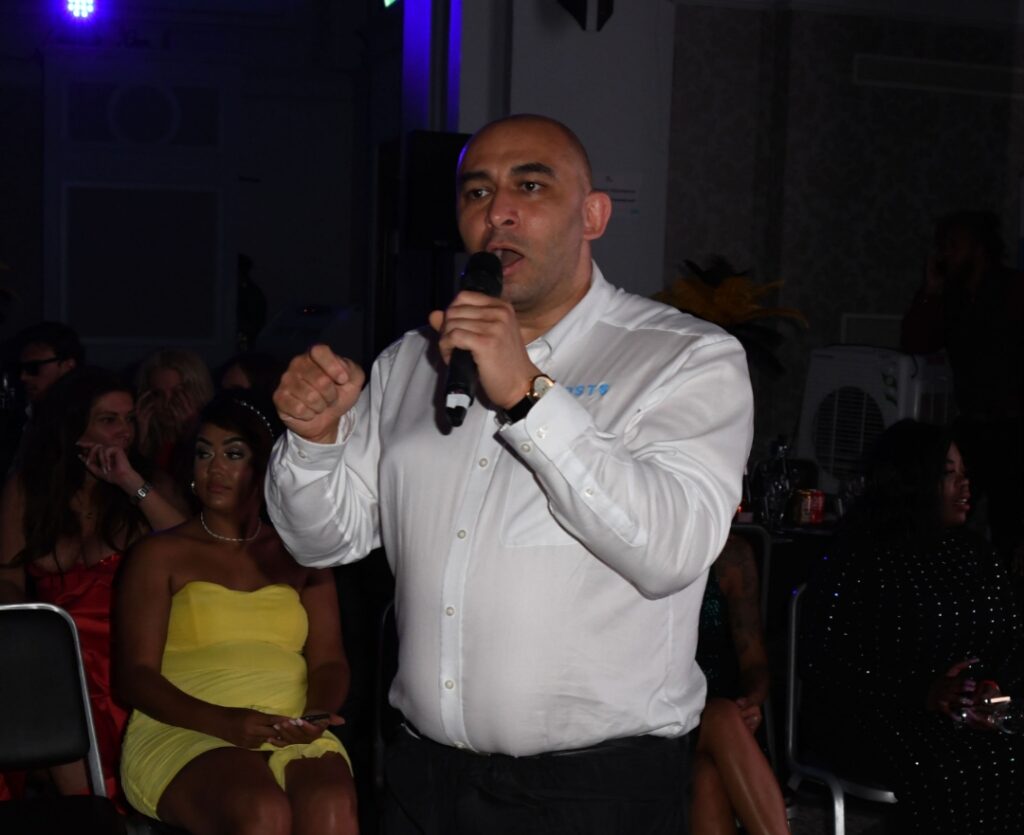 What drew you to become an ambassador for Prost8 UK?
I'm drawn to be an ambassador for prost8 for several reasons. First of all, my own family, like many others, has been affected by cancer in general. I lost my beloved father and my beloved aunt to different forms of cancer. One of my dearest uncles is currently battling prostate cancer, so it is a subject that is important for me.
Secondly, I'm really drawn to the idea of dignity. If there are less invasive ways to treat low or medium-grade prostate cancer, then I'm all for that as harsher and more invasive treatments destroy men and their families by making them incontinent and making them lose sexual function.
Thirdly, as I'm a people person, it's important for me to form relationships with people that I respect and admire and get along with. So when I met the founder of prost8 Paul Sayer and when I met Melanie Faldo, I felt so honoured to be involved with two lovely, genuine, inspirational people. Paul is an inspirational man with his cancer survival story and he's a gentleman and very lovely and friendly and welcoming. Melanie is so full of energy and has such a positive outlook on life.
After just one meeting with Paul and Melanie, I knew I wanted to come on board as an ambassador.
I understand you were involved in London Fashion Week, in what capacity?
Yes, during London Fashion Week, I was involved in the "This is Icon" runway show which showcased the designs of numerous famous designers. As part of the show, the Prost8 team were there to raise money for the charity. This involved an amazing up-and-coming girl band called Y.Q.S who debuted their new single called "Love Language", proceeds of which (from the downloads) went and continue to go towards charity.
The founder Paul Sayer said a few words about his journey of surviving prostate cancer and how he was lucky enough to receive the pioneering focal ultrasound treatment which doesn't have the horrid side effects of chemo, radiotherapy or surgery.
It was really amazing for me to be a presenter at the show and a real privilege and honour to be doing it for such a good cause.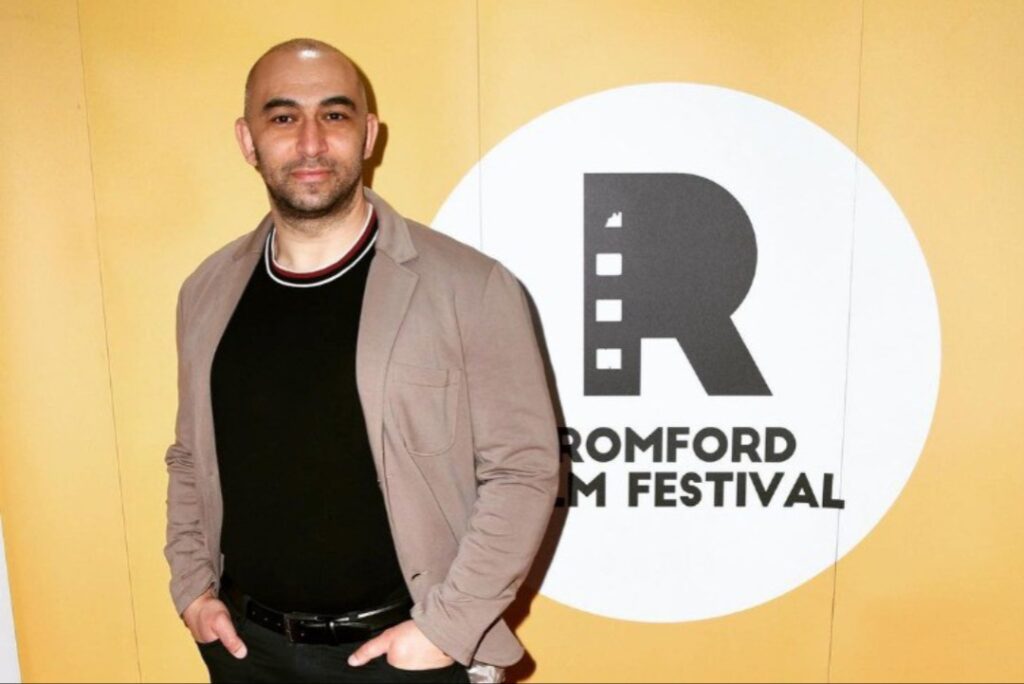 What's next for you as an actor?
The next step for me is to look forward to November as I have reprised my role in season 6 of The Crown on Netflix and November 2023 is the release date for that.
I was recently involved in shooting a chocolate commercial for a very well-known brand with some premier league footballers so that is very exciting. That should be airing on television in the near future.
Check out more Entertainment Now lifestyle news, reviews and interviews here.