Louis Giannamore is a electronic music maestro and prolific composer and is about to release his new album 'World Tour!'. World Tour! is an album written and produced using found sounds and field recordings from around the globe whilst on tour as a session musician during 2022.
We catch up with Louis ahead of the album release to find out more about what he's been up to this year and what's next for him.
Hey there Louis, how are you?
I'm pretty great. I love to Autumn time. I'm going to lots of cool shows in the coming weeks. I have lots to currently look forward too and that's all pretty great.
We can't believe it's almost Christmas! After the weirdness of the last few years, how has 2023 been for you?
My year has been f***ing wild! It feels like everything happened. I got to tour and play drums for two bands I adore – America with Voka Gentle and Europe with Loathe. I toured Australia with my old friends in Gang Of Youths. I got to gig with my good friend, Kinn. I got severely unwell and because I was home, got to compose a score for a feature film. I went to LA for the premiere which was unbelievable. I also witnessed another short film I scored premiere on the big screen. I got to reconnect with family I hadn't seen in years, some even decades. I finally learned to play some guitar. I did an 80 mile cycle with my best friends. I survived a dog mauling and learned how to smoke a cigar and look cool doing it. Of course, I'm rounding off this year by releasing my debut album. I can't complain.
You wanted to be a musician at an early age, what prompted this decision? How did you get into music?
I was eight-years-old when I started drumming but my first instrument was violin when I was six. It was more of a school requirement than a choice but my love for music I discovered through drumming. My drum teacher taught me 'Enter Sandman'. That was the first song I ever learned.
From there, I got into Linkin Park, Slipknot, Sum 41 etc. That was my favourite music throughout my angsty teen years. I got into creating and composing electronic music in my later teens/early adulthood and I learnt about more music because of that. Was it a decision? I wouldn't say so. Yes, I choose to start drumming but the rest of it, it was more of a calling – I felt gravitated. Many more musicians will share that same emotion.
I still feel like when I first learned Metallica, it was as if my genetic code shifted and my innate primal purpose just changed. All I did in my teens was play drums but man, there wasn't a logistical reason, I simply did it.
How would you describe your work?
I feel like I'm still figuring that out. This debut album of mine is different from anything I've done in my young career, different from all the acts I've drummed for, all the projects I've composed. Sure, it can be pigeonholed into a genre and if I were to describe it, it was created under a strict brief – that being to make an album consisting of only iPhone memos. The concept is the main selling point and the music itself is secondary. If you wish to call it experimental then be my guest (because I do).
I view my own music through my own lens but it is ultimately others who listen to it, absorb, digest it and come up with their own descriptions, it almost doesn't matter what I think! As for my future releases and the brief of this album, I question whether I'd would continue to explore it. I have lots of ideas I'd like to try and I feel I've squeezed all the juice out of this 'using-just-iPhone-memos' brief. I think it's fair to predict that my next release will sound different.
What do you want people to take away from it?
With this album, I was exploring the borders between what is music, sound and noise. I would hope people listen to my music, put their headphones down and feel they've learnt something new or feel more open-minded, like taking a huge breath of fresh air.
What inspires you and who are your influences?
As a drummer, when Joey Jordison (Slipknot) passed away, it was a brutal reminder how much he meant to eleven-year-old Louis. He was amazing in his prime.
Now, I love drummers like Milford Graves, whom are influenced by all forms of art and channel every inch of their creativity into just the drums. I resonate strongly with that. I'm inspired by film scores – hearing them out of context and feeling the emotion they brought to the movie.
My influences and inspirations, however, are in constant flux, always changing and shifting. Sometimes, it's music and art, sometimes it's random s***. For this album, it started with a book; 'The Great Animal Orchestra' by Bernie Krause. He's an ethnomusicologist and far more important than the name implies. His booked was my first insight into hearing and listening to the natural world as if it was music.
What advice would you give to your younger self?
Don't worry – dropping out of college was the right choice. Trust your intuition, it was right all along. Also, you should stop worrying about being an outcast. Everyone feels that. You might even be praised for it ten years from now.
What are you listening to?
This very second, as I'm writing this, I'm listening to All That You Love Will Be Eviscerated by Ben Frost. I've actually been diving back into his discography recently, reminding myself how much I love his music. It'd be a dream to play drums for him someday.
What's next for you? What are you most excited about?
Well, the release of my debut album is just around the corner! I'm having a release event in London on December 14th, where the entire album can be listened and watched with a series of visuals and animations. I'm excited for that. As for what's next – man, just the same s***! I've no tours lined up yet so I look forward to when something shows up.
I'm sure I'll release some more music in the new year. I've heavily thought about organising a live show for my music but it still needs some logistical planning. The future is partly mysterious but partly planned and that in itself is exciting.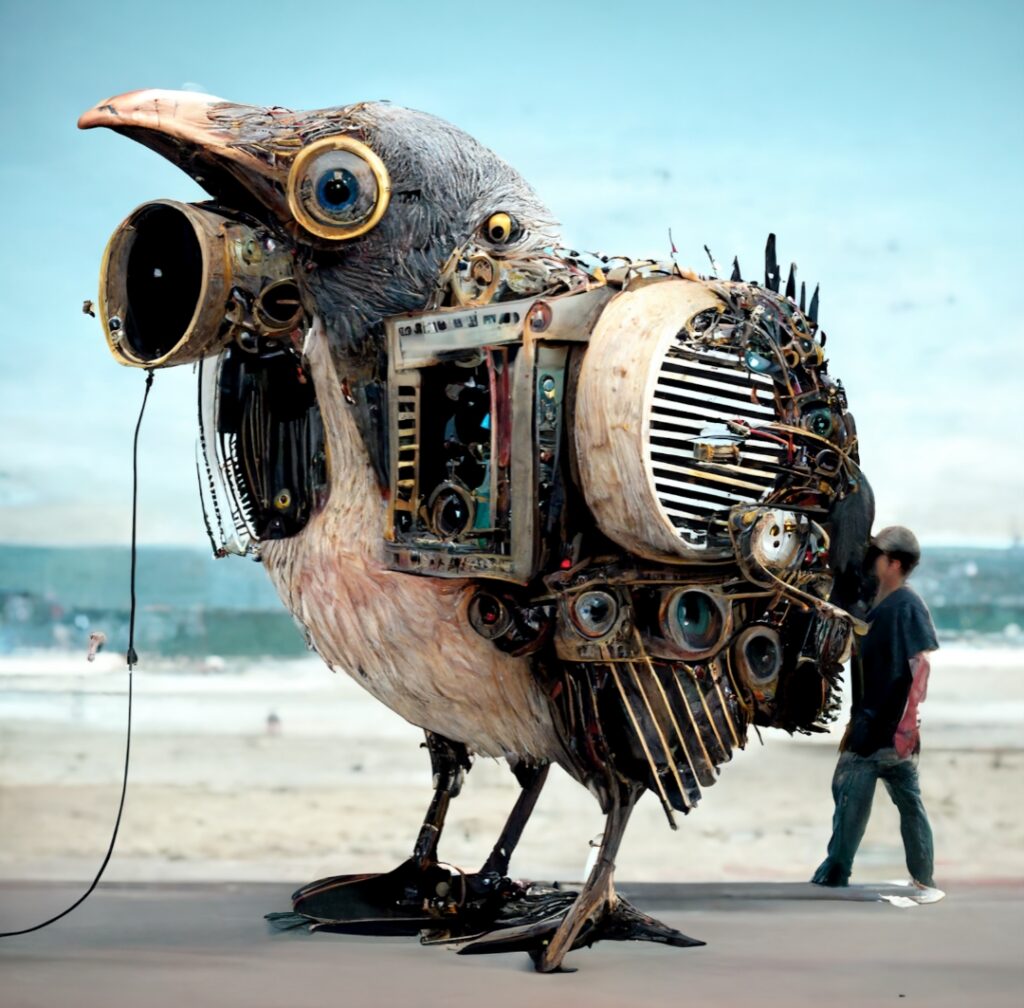 Preorder World Tour! now