Fat Mascara hosts Jessica Matlin and Jennifer Sullivan bring you the inside of the world of beauty on their bi-weekly podcast. Jessica and Jennifer are both work as journalist and they keep up to date with the industry's latest news and fads. They share honest product reviews and candid stories of their experiences in the beauty industry. They also interview many people from the beauty industry and celebrities of which so far have included Kim Kardashian, Charlotte Tilbury, Tracee Ellis Ross Sir John, Kristen Bell and many more. They also regularly have on other beauty experts like dermatologists, manicurists, perfumers and more. The podcast is has been consistently ranked in the top of beauty and fashion podcasts on iTunes and  iHeartRadio nominated the show in the Fashion and Beauty category for its 2020 Podcast Awards.
It is a podcast that beauty lovers can't miss. You can listen on apple podcasts, Spotify, google podcast, stitcher and more. Now convinced yet? Read more below about Jessica and Jennifer from their website bios below and we know you won't want to miss their insights.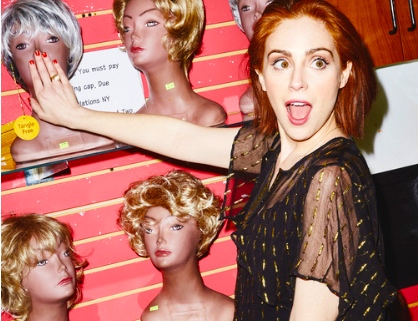 Jessica Matlin decided she was a beauty editor at age 9 when she self-published her own beauty magazine—unfortunately, distribution didn't reach much further than her parents. As a teen, she studied Kevyn Aucoin's Making Faces instead of SAT Prep. It was job training: She has since been an editor at W and Allure, and worked with luxe beauty retailer Space NK in London. She's currently the beauty director at Harper's Bazaar. While Jess covers all areas of the industry, she's particularly obsessed with skincare (exchanging rapid-fire emails with the world's biggest derms) and fragrance—her ability to identify the notes in the latest perfume launch (from celeb to super-niche) is sort of insane.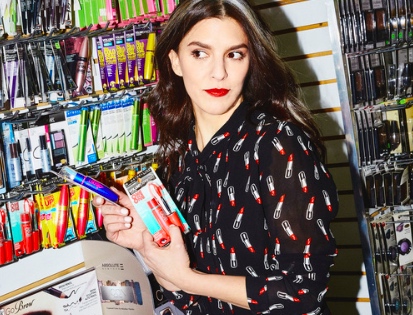 Jennifer Sullivan (who started Fat Mascara back when she was Jennifer Goldstein!) began her beauty career as a cashier at a perfume store in West Philly, and since then she's worked at Sephora.com and as an editor at numerous magazines, including CosmoGirl, Health, and Marie Claire, where she worked for seven years as the beauty director and features editor. In her quest to uncover beauty secrets, Jenn's gotten inked by a Maori tattoo artist in New Zealand, harvested shea nuts with women in Ghana, raided the road shops of Korea, and squeezed enzyme-rich eggs from salmon in Norway. She can pluck eyebrows like a pro and has read the FDA's entire 46-page monograph on sunscreen labeling and effectiveness—but she still can't get liquid eyeliner to look the same on both eyes.
Check out their website or click here to listen on Spotify.
Check out more Entertainment Now podcast news, reviews and interviews here.