Tower Hamlets born-and-raised Kia Abdullah, raised in a family of 8 children and the 'most stubborn' of six daughters has fought society's expectations from a young age – becoming the first and only of her siblings to graduate University with a degree in computer science. Since then, she's continued to push herself – leaving a successful and lucrative career in tech behind to pursue her career as an author – and has never looked back. Her debut novel Take It Back was named one of the thrillers of the year by both The Guardian and The Telegraph, with her second and third novels (Truth Be Toldand Next of Kin) garnering acclaim and plaudits. She speaks beautifully about her identity as a Londoner and a Bengali woman who reclaimed her all-but-lost first language during lockdown in 2020. She'll be talking about her life and career in a special Q&A at the festival, but we got a special sneak peek in our Q&A with Kia below.
The DESIblitz Literature Festival 2021 is the UK's leading South Asian Literature Festival. Opening in Birmingham City Centre on 18th of September with a string of leading British South Asian and South Asian literary stars, the festival, with a mix of in-person and digital events and runs until 1st October. All tickets are free apart from three headline events at £2.99 per ticket with Sathnam Sanghera, Nikesh Shukla and a panel event on Cultural Representation in Literature. Live events will take place at the Rep Theatre and B Music (formerly Symphony Hall) in the city centre.
The festival is designed to encourage young and aspiring British Asian writers but is open to all. It provides a much-needed programme of author events, workshops, performances and panel discussions, showcasing the work of British South Asian authors and poets, and international writers with South Asian heritage. As well as aiming to inspire new creative writers, the festival provides an opportunity to highlight the way writers of South Asian descent have contributed to the literary canon across the world.
Organised by the popular DESIblitz.com website, one of the festival's core aims is to create an incubator for British South Asian literary talent, inspiring and encouraging the British South Asian writers of the future. The DESIblitz.com website has launched the careers of over 40 British South Asian journalists, and the festival was started three years ago to encourage a younger generation of British South Asians to read more books and to become writers.
A literary celebration unlike any other in the UK, the DESIblitz Literature Festival will showcase the work of 18 leading writers and thinkers of South Asian descent, alongside a series of workshops, panel events and poetry readings.
From the biggest new book releases, to up to the minute political debate, there will be events covering fiction, poetry, history, politics, diversity, erotica, psychology, science, art, and much more, that will inspire a love of reading in all ages.
Read the Full Q&A with Kia Abdullah below.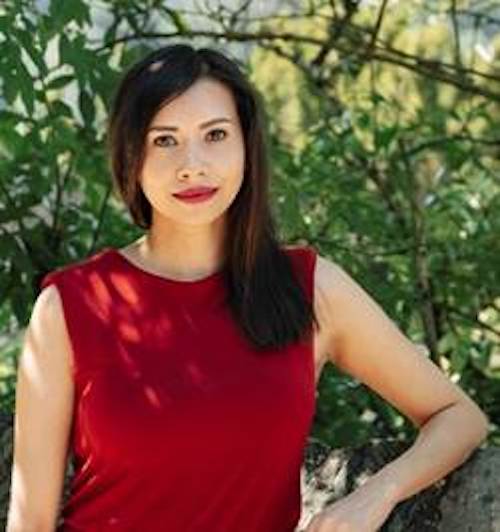 Q: Hi Kia. How has your year been so far?
I'm energised by being out in the world, so my creativity has suffered a lot this year. In many ways, it's been harder than last year as I'm down to the very last vestiges of productivity.
That said, I'm seeing the rewards of last year's efforts and that's been incredibly gratifying. My new novel Next of Kin came out this month and the feedback has been amazing. The Times picked it as Book of the Month and said "Sophocles would approve". What higher praise could I ask for?
Q: What piece of yours is the most meaningful to you?
That's a tough question. I always thought that my debut courtroom drama, Take It Back, would mean the most to me but I really fell in love with Kamran in its follow-up, Truth Be Told. I would probably have to choose Take It Back though because that's the one that got me a book deal and essentially changed my life. In terms of short-form, I enjoyed writing about my family for The New York Times and Literary Hub.
Q: What advice can you give to writers?
Read widely is the only essential piece of advice for a writer. Beyond that, if you want to be read, then you have to start building your audience early whether that's through a blog, newsletter, podcast or social media. Selling books is really hard and you can't just depend on your publishers. If you're not particularly concerned about being read, then go on your merry way and write because you love it!
Q: What influence do you hope your work has on its readers?
First and foremost, I want my books to entertain the reader. If you're failing to do that as a novelist then, in my opinion, you're failing as a novelist. Beyond that, however, I hope that my work encourages readers to engage with some broader issues whether that's racial prejudice in Take It Back, the taboo of male rape in Truth Be Told, or the stigma of childlessness in Next of Kin.
Q: What does it mean to you to be included in this literature festival?
I'm delighted to be on the billing alongside writers like Tahmima Anam and Sathnam Sanghera who I've admired for years. I'm particularly pleased about the breadth of work represented. Often, when you think of South-Asian writers, you think of work that is very much rooted in our cultural heritage and the diaspora experience, but this festival has crime, comedy, satire, history and so much more on the programme and that's really exciting.
Q: What is coming up next for you in your career?
I'm currently busy launching Next of Kin and trying to finish Book 4, which will be out next year! Readers can keep up to date with my work at kiaabdullah.com or via Twitter.
Get your tickets to the DESIblitz festival 2021 here to see more from Kia Abdullah as well as many other amazing authors.
Check out more Entertainment now lifestyle news, reviews and interviews here.