The documentary Ai Weiwei: Yours Truly will be exclusively screened at Glastonbury Festival 2022 today and tomorrow at the Gas Tower. This will be the first time the film has been screened in the UK since it premiered at the Raindance Film Festival in 2019. Following the screening this weekend at Glastonbury Festival, the documentary will be released further in the UK.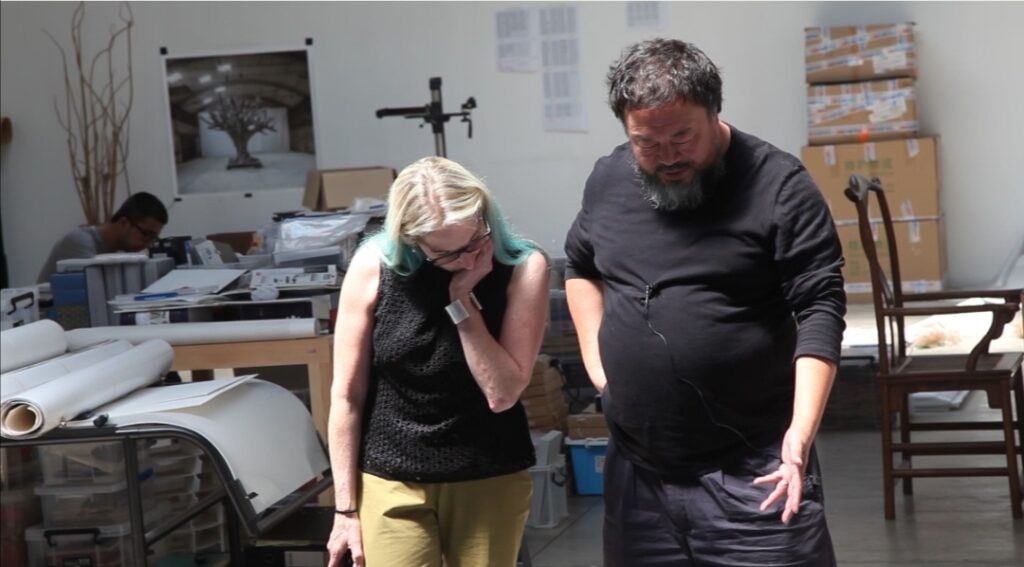 Directed by Cheryl Haines, Ai Weiwei: Yours Truly is centred around the story of Chinese contemporary artist and activist Ai Weiwei. It follows the impact of his father receiving an anonymous postcard while under exile as a dissident poet in the 1950s. This one small act of humanity had a profound effect on both father and son. Throughout the film, details of Weiwei's childhood is recounted by himself, as well his mother and brother during their first ever on-camera interview delving into Weiwei's childhood.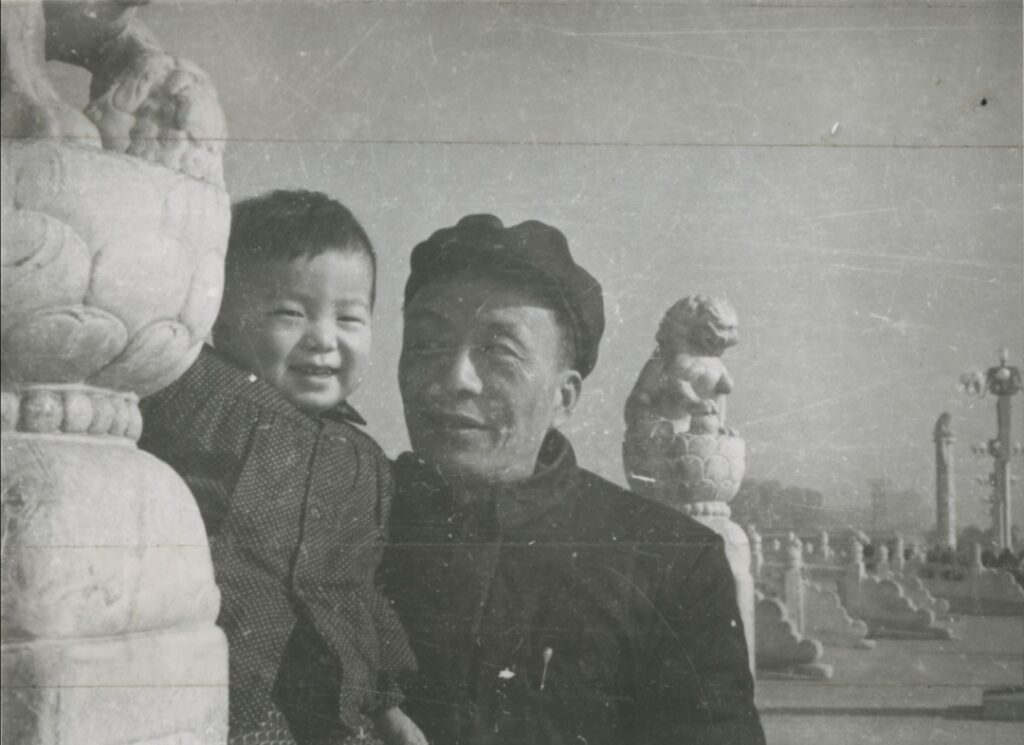 In partnership with Amnesty International, the audience at Glastonbury will be given a postcard and invited by Ai Weiwei to write their own messages of hope to prisoners of conscience across the globe in this interactive screening. These postcards will then be sent by Amnesty to prisoners in Bahrain, China, Iran and Vietnam.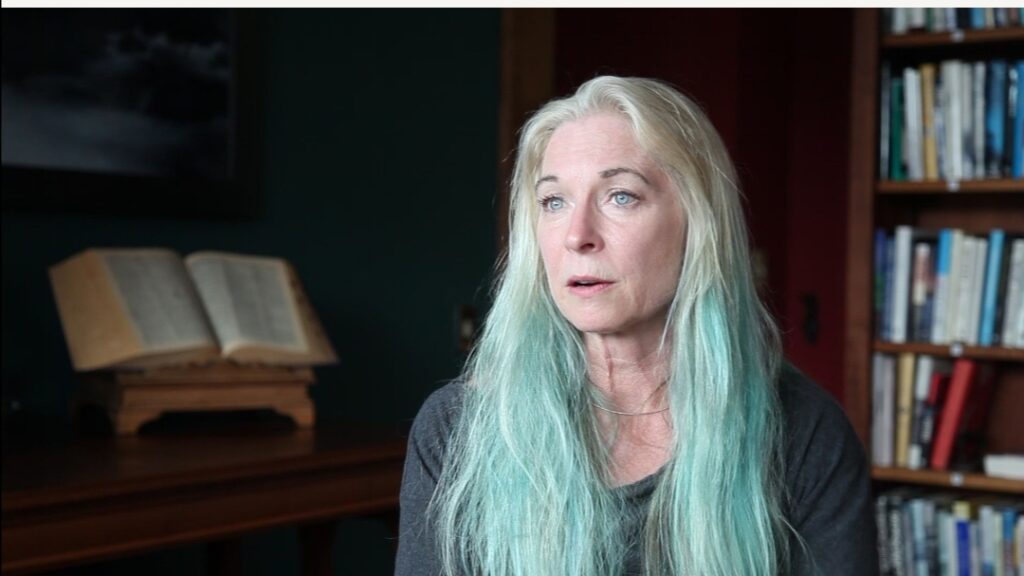 Ahead of the exclusive screening at Glastonbury Festival today and tomorrow, we chat to director Cheryl Haines to discover more about the documentary and what to expect this weekend…
Can you tell us about the background to the documentary Ai Weiwei: Yours Truly, and why you wanted to work with Ai Weiwei?
As a contemporary art curator, I began going to China in 2008 to learn more about the current art scene, particularly in Beijing. On one of these early visits I met Ai Weiwei and was immediately taken by his intense intelligence and interest in human rights and freedom of expression. We began to work together on various projects. Our relationship deepened when I came up with the idea of doing @Large Weiwei on Alcatraz. It was an extraordinary opportunity to work in a historic prison where sadly, the artist could not attend and he had to work from afar. The exhibition was on display for nine months and received almost 1 million visitors. The impact seemed important because many of these visited the Island merely expecting "Al Capone".
Ai Weiwei: Yours Truly is your directorial debut. How did working as a director for this documentary differ to your extensive career developing exhibitions and site-specific contemporary art public programs? Or was it a fairly similar process?
After the exhibition closed we came up with the idea of how to share some of the discussion around the importance of personal freedom. Only then did the notion of producing a documentary film occur. Working as the director on this project, in some ways, was no different than any other site-specific project. It's all about conceptual matchmaking and telling a story that weaves together important philosophical issues with an artist, a space and a moment in time. I had a very skilled team of editors and producers. The main difference was that I was more of the creator, and had less of a merely supporting role. And that way, it was quite unique and using a whole set of tools, relying on a creative team in a new exciting way!
You opened the contemporary art platform, Haines Gallery in 1987 for internationally established artists, as well as emerging new talent. At what point did you become interested in the link between the arts and human rights?
Having been a gallerist in San Francisco for over 30 years, it's very interesting to see when my practice as a curator and my interest in human rights began to dovetail. In my personal pursuits I have long been involved in human rights causes- particularly the plight of the Tibetan people. I began to see the opportunity to align my personal and my professional interests when I started doing public art projects through the auspices of the For-Site Foundation, primarily in the National Parks in California. How marvelous it is to present exhibitions around freedom of expression, the need for basic human rights and our responsibility to be an engaged global citizen to an audience that likely would not frequent a museum or gallery.
How do you engage with public dialogue through your work? Is location a large factor?
My practice as a contemporary art curator has long been dedicated to the creation, understanding and presentation of art about place. When I develop a project the site, the chosen artists and the ideology are all developed Simultaneously. Place is an essential factor and results in an exhibition that I believe is more profound that a white box environment cannot produce.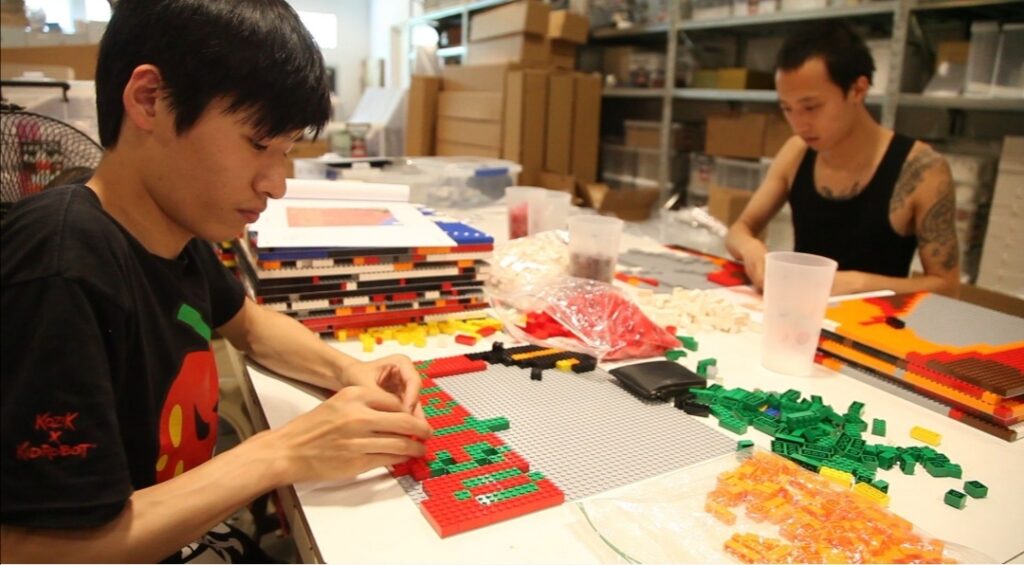 What sparked the idea to make the portraits from the @Large exhibition from LEGO bricks? A material with connotations of children and toys.
When Weiwei came up with the idea of portraying the various prisoners of conscience inTrace by utilizing the common children's toy Legos, it took me a moment to understand his choice of this particular material. But after discussion it became very clear that not only are Legos colorful, bright, attractive- bringing people's eye and attention to the works… But on a deeper level, the notion that these prisoners of conscience, for the most part, only had one photograph taken online when they were incarcerated. The images were highly pixelated. Therefore, he wanted to depict them in an accurate way, as you might encounter their photograph online. My overlay on this also personally, is that the Legos are very similar building blocks. To have all of these portraits made by the same building blocks interjects the idea of humanity and our commonality.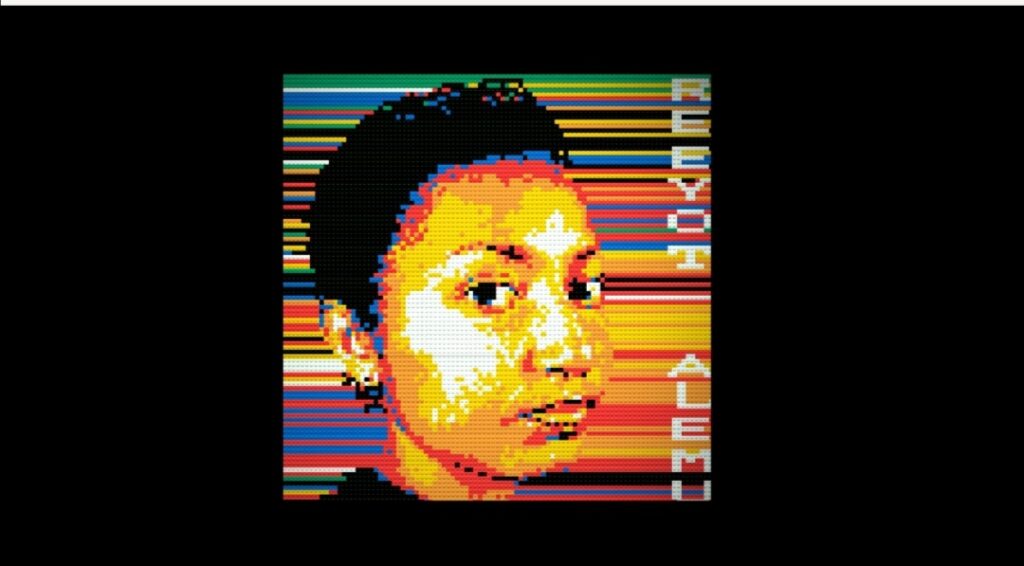 At the end of the documentary, the point that no state can ever completely imprison an individual is centered. Does the fact that Weiwei was not physically able to construct the exhibition in Alcatraz, due to him being under house arrest in China at the time, prove this?
At the end of the documentary, there is a point that is made about "no state can ever completely imprison an individual". I do think that the fact that Ai Weiwei could realize such an ambitious exhibition from afar with the help of technology and well informed collaborators, is in fact a testament that one can reach outside a controlled environment, if one really tries to affect change- it's entirely possible.
How did the success of the Yours Truly campaign highlight our capabilities of compassion and fundamental human compassion?
One of the successes of the Yours Truly letter writing campaign was even though we didn't know how many of the letters were received, or what impact it might have had, we do hope that whoever received these notes was left with a sense of hope, that they had not been forgotten. Fundamentally, one of the most powerful aspects of the project from my observation was the visitors on Alcatraz island were absorbed by the idea that they could take a moment of their time and reach out to another individual who has courageously stood up for their beliefs and even for a second, offer them comfort. I believe that activation alone increases one's notion of what compassion really means.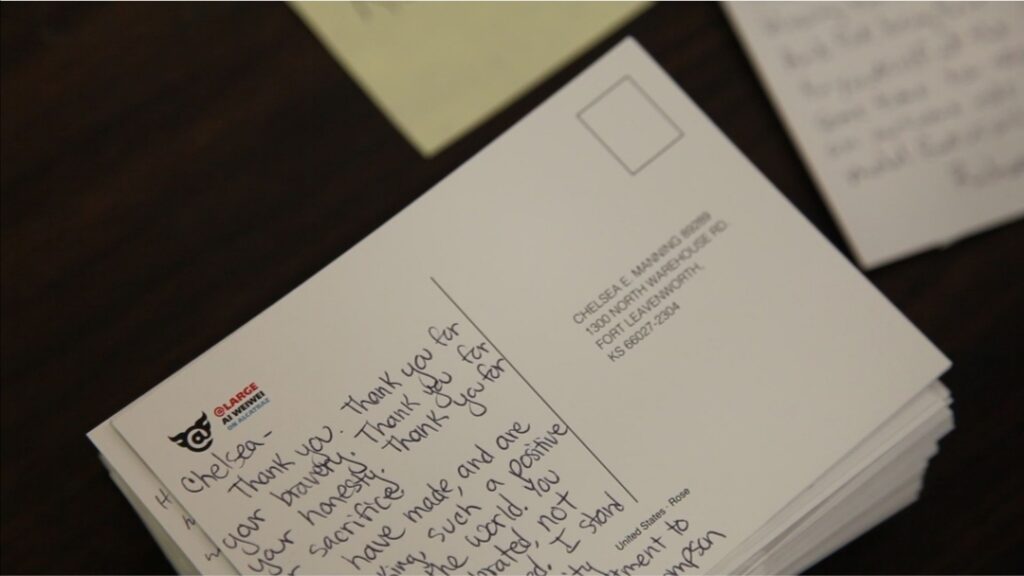 What can we expect from the exclusive screening this weekend at Glastonbury Festival?
I dearly hope that the screening at Glastonbury Festival this weekend is a successful one and that people are left with at least some sense that we really all do have a responsibility in life to help others even in the smallest way with the tiniest gesture, and that they will be moved to do so.
Watch the screening this weekend, 4pm 25th and 26th June 2022 at the Gas Tower, Glastonbury Festival.
Check out more Entertainment Now movie news, reviews and interviews here.