At the end of June, Debt Free London launched a new hotline in support of Pride month. Throughout the last ten years, the LGBTQI+ community has made huge progress in gaining legal and civil rights. However, 62% of LGBTQI+ respondents expressed financial problems because of their gender identity or sexual orientation in a survey by Experian. Therefore, Debt Free London have launched this bespoke hotline for anyone in the community who is suffering from financial problems.
Drag Queen Baga Chipz, music and TV personality Sinitta and British Jamaican swimmer Michael Gunning supported the media launch in London. Speaking with British investigative journalist, presenter and senior reporter at Vice News Ben Hunte, the three celebrities and Matt Dronfield, Head of Debt Free London, spoke about how the LGBTQIA+ community is affected by debt and by financial hardship.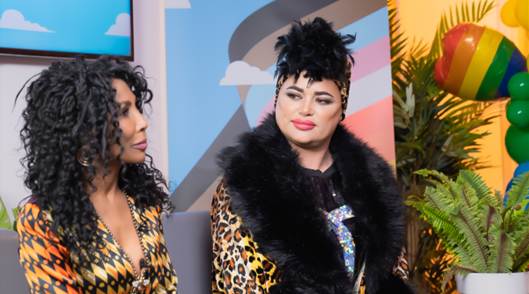 Explaining about why Debt Free London have launched this hotline, Matt said, "We want to get the message out there, if you're worried about your finances, whether it's got to do with your gender identity or sexual orientation or not, but we're launching this free phone number. It's particularly for our community, where anyone can reach out and get that free confidential advice."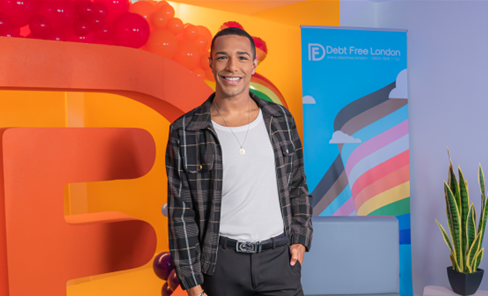 Talking about his own experience, Michael detailed, "I came out as gay in 2018. And I think I went through a lot of shame and almost embarrassment. I didn't really want to be gay, especially in sport. But I think sometimes, having that community, having that safe space where you can go to be yourself, and debt's the same.
"I think sometimes, you can be ashamed to be in debt," he added. "You can be ashamed to speak up about your money issues. And this tackles it head on, and especially for the LGBT community. Because we know during Pride, we celebrate, and we have that community. So, to have that helpline, I think, yeah, it's just kind of that light at the end of the tunnel for the LGBTI community."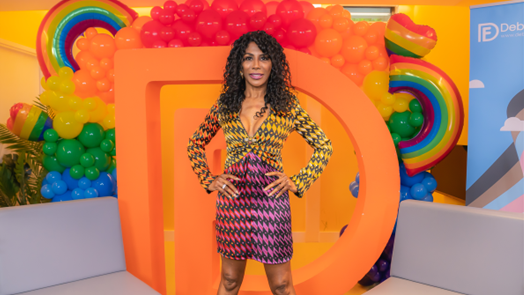 The statistic of 62% that expressed money issues due to their gender identity or sexual orientation should be brought to light. In response to this statistic, Sinitta replied, "It's a shocking, shocking statistic. But you also think, when you're telling your story that you already were experiencing the shame in coming to terms with your…exposing your identity, or standing up and your identity, to then have the added stigma of being in debt.
"And I do say stigma because people do see it as something's wrong with you," she continued. "You've done something wrong, rather than actually, you're working hard, but you're just not making enough money to pay your bills, or the ends are not meeting. You can see suicide, that anxiety, that I can imagine being in debt becoming a mental health issue."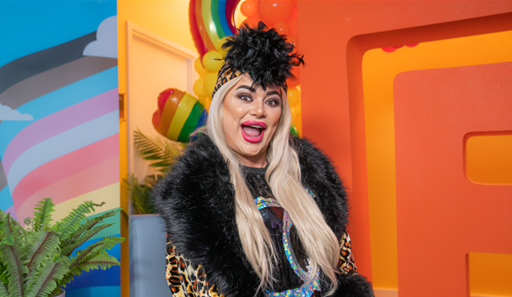 As for the struggles of keeping on trend, Baga detailed, "We live in a culture where you've got to have the newest shoes, the newest coat, the newest handbag. You got to like…you go on Instagram and you show everyone you're living this bougie life.
"Even though (you know I mean?) you could have like 30 quid in your bank," Baga added. "Nobody likes to talk about being in debt or having no money."
Michael also spoke about the pressures that being an athlete and living in London can have on your spending: "I think like the pressure that sometimes society puts on you. I think, as an athlete, I like to eat a lot. I'm eating a lot of calories a day. And sometimes, sometimes when you go out with friends or teammates and athletes, you go to some of the more expensive places.
"If you are trying to button up and you're trying to watch your spending, sometimes you can feel peer pressure to go out and spend a little bit too much than you should," he continued. "So, I think sometimes that puts extra pressure on yourself and doesn't really leave you feeling that great. And if I had a helpline that I knew of, I would have definitely reached out because I've never phoned a helpline."
Talking about the process of the helpline, Matt explained: "You're not alone in experiencing this. We've had so many people in so many walks of life, including from our community, that are struggling with money. So, take a big breath, and be reassured that there's people out there that can help you.
"Our team are from the community," he added. "They're from all walks of life. Many members of our team are from the LGBTQIA+ community or allies themselves. So, completely non-judgmental. And when you do contact us, the team will walk you through step by step, looking at your income, looking at your expenditure, looking at all the debts you've got. Because as much as there might be someone knocking on the door demanding money for this particular debt, you might have a number of things that need to be worked through. And we'll be with you for as long as it takes."
Debt Free London have launched their LGBTQIA+ bespoke community hotline: 0800 808 5664. For more information visit: https://debtfree.london/pride
Check out more Entertainment Now lifestyle news, reviews and interviews here.