This week comedian Kemah Bob released her first episode from her new podcast series, FOC IT UP! Featuring Sophie Duker, Charlie George and Ola Labib, the first episode promises sensational comedy.
We chat to Kemah to find out about her year so far, her inspirations and what we can expect from her new podcast…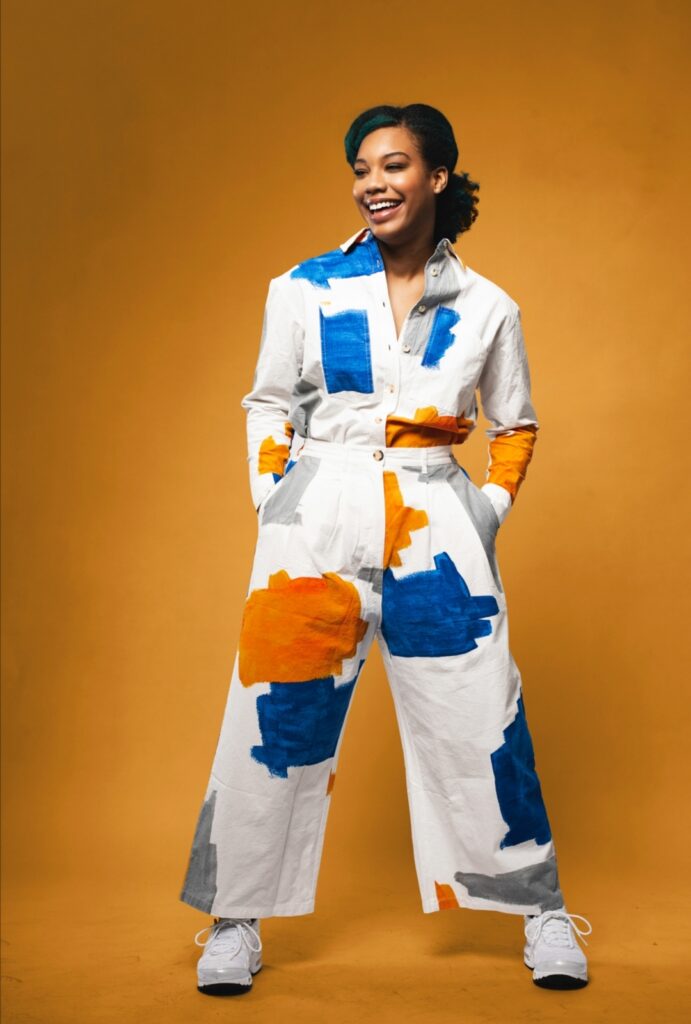 Can you tell us a bit about yourself?
I'm Kemah Bob! A comedian and now podcast producer from Houston, Texas. I've lived in London for 6 years and I'm obsessed with your culture! Getting naked in public at the first hint of sun? Yes please.
How has 2022 been for you so far?
2022 has been so nice! I've turned 28 which means I'm officially not a part of The 27 Club – a real loss for them, but I personally am really into being alive.
What or who inspired you to become a comedian?
My uni professor Steven who told me that while I should shut up in his class, I should also explore comedy because my comments were hilarious.
What is the most important element of your work? What do you try to achieve?
My aim is simple – to create a joyful and empowering experience for my acts and my audience. Every choice I make begins there.
You're a regular co-host on The Guilty Feminist podcast. How will your new podcast series FOC IT UP! differ from this?
While the #FOCPod IS inspired by the Guilty Feminist, it's not the same. The biggest difference… It's 100% guilty.
What can we expect from your new podcast series?
Good vibes, great comedy and conversation inviting you to become acquainted with over 40 comedians of color who aren't cis-men.
Do you have any upcoming plans for the rest of 2022?
My biggest plan is to spread the gospel of FOC IT UP! far and wide. Keep putting on great shows and uplifting my community!
Listen to Episode 1 here.
Check out more Entertainment Now comedy news, reviews and interviews here.