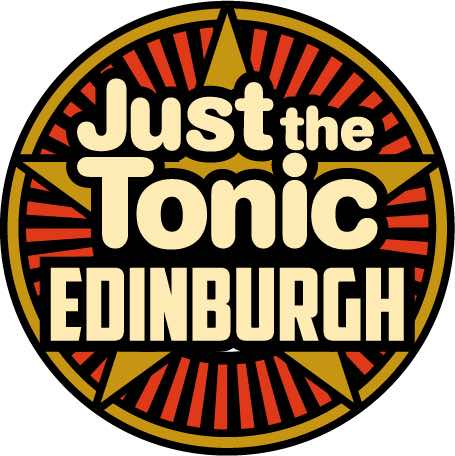 The show at Edfringe that discovers tomorrow's stars has announced this year's outstanding line-up, that is set to include Nina Gilligan, Jack Gleadow, Good Kids and Vlad Illch. With everyone's budgets currently just that bit lower, Just The Tonic promises the hottest undiscovered talent for bargain prices. For just £7, you can watch two hours of up-and-coming comedy gold, and £3 for previews this year at the Big Value Comedy Show. This is the show that was the first to take some of today's big name acts to Edinburgh, including Micky Flanagan, Jason Manford, Milton Jones, Seann Walsh, Romesh Ranganathan, Jon Richardson, Sarah Millican and more!
"Big Value is the best compilation show at The Fringe. It's an excellent barometer of people who are going to go on to big things. And I'm not just saying that because I did it."

Romesh Ranganathan 
"I enjoyed every minute of my year in the Big Value show. I worked with some amazing comics who are friends to this day and it was the first step on an Edinburgh journey which has made me the comic I am today. Big Value brought me to Edinburgh before anyone else had even heard of me. The line ups they've had speak for themselves. If you want to see the best new talent before they become huge then this is the place to do it."

Jon Richardson
Edfringe's longest running mixed bill show brings these confident and competent comics to you every night.  Each show has the same 4 acts each night.  The line-ups are as follows:
BIG VALUE COMEDY SHOW – EARLY
Jon Pearson: began performing stand-up comedy in 2010. Forward twelve years and Jon is a regular face on the circuit, performing at prestigious clubs across the country. In 2022, Jon won best Improv show at the Leicester Comedy Festival.
Aaron Simmonds: a BBC New Comedy Award finalist in 2017 and won the Jewish Comedian Of The Year that same year. He came to the Fringe in 2019 and performed his critically acclaimed debut show, 'Disabled Coconut'.
Nina Gilligan: with sometimes outrageous, but always laugh-out-loud funny, her observational and storytelling comedy is for all. A persona that is hard not to fall in love with and is a regular on the UK circuit.
Jack Gleadow: in huge current demand on the live comedy scene. In 2018, Jack won the Mercury Comedian of the Year award and bowled over the judges with his quirky set; "a delightful blend of audience participation, wordplay and physical comedy".
BIG VALUE COMEDY SHOW – LATE:
Alex Hylton: currently one of the brightest prospects on the UK comedy scene. In 2020, Alex won Best Show in the Leicester Comedy Festival Awards.
Eric Rushton: one of the best newcomers in comedy. He impresses audiences with his intelligent, playful material and likeable, self-deprecating stage persona. In January 2020, he won the prestigious 'Leicester Mercury Comedian of the Year' award.
Vlad Illich: up-and-coming comic, actor and writer from Macedonia who's been working tirelessly on the London ciruit for the past four years, winning an award for every year he's been performing. Vlad has appeared on BBC Three and BBC One, and has scripts in development.
The Good Kids: two daft dudes with big vibes. They met in the playground at the age of four and have been getting in each other's ways ever since.
For most comics Big Value is their first experience of doing a show in the same room night after night. That means lots of the usual variables (room, town, sound, light)  are all held constant and all that changes is the people and the day of the week. A run at Big Value teaches you how a Friday crowd is really different to a Sunday crowd and countless other things you need to learn to climb the comedy ladder.  Every year we take up a load of new of the best people that we have found on the circuit. It when we start promoting the shows, and we look back at the list of people that are now famous, we realise what a god job we have been doing. It was only 2017 that we put on Adam Rowe… and look at him now. Then there's the more established ones such as Romesh, Sarah Millican, Jon Richardson etc.  You never know who will take the path to TV / household name stardom. But this year keep your eye out for Nina Gilligan, with her down to earth, hilarious Northern humour, The Good Kids… a couple of Brummie lads that have been mates since 4 years old…. and are totally silly. There's Jack Gleadow, making his waves n the circuit and the oddball that is Eric Rushton. As I say… it is hard to know who…. Come and see what you think!

Darrell Martin, Just The Tonic founder 
DISCOVER THE NEXT BIG COMEDIAN FOR A SMALL PRICE!
2 HOURS OF COMEDY PER SHOW!
4th – 28th August @ Just The Tonic Grassmarket @ The Foundry
@ 7.30pm (16+) & 9.45pm (18+)
TICKET PRICE: £7.00 & £3.00 FOR PREVIEWS!
https://www.justthetonic.com/edinburgh-festival/
Check out more Entertainment Now Edinburgh Festivals news, reviews and interviews here.