24-year-old Connor Mac from New Zealand has released a new UK single 'Purpose'. Released via Moretone, Connor's self-produced single explores buried feelings for someone that are bound to resurface when you see the person again. The song, with its uniquely soulful and organic sound, was written and recorded in his home studio in Switzerland.
"The narrative point of view switches between verses to reveal the vulnerability of each person, removing any concept that one may be more to blame than the other. Their longing, pain and emotions are shared. There's an honest desperation which runs through the lyrics and bleeds into the vocal melodies and harmonies. I hope the song resonates with something people may be feeling or a past memory". 

Connor Mac
From the age of four, Connor grew up in a musical family in the countryside outside of Palmerston, New Zealand, after moving from England. However, since the age of 17, he has lived in Switzerland. Since school, Connor followed his passion and travelled to Europe, and has even supported Jason Derulo.
In 2018, Connor released his debut single – his own cover of 'Unforgettable' by French Montana & Swae Lee. Then in 2020 he released his first original single, 'Spacemen', followed by 'Like I Used To Be' in 2022. He has achieved over two million streams on Spotify to date.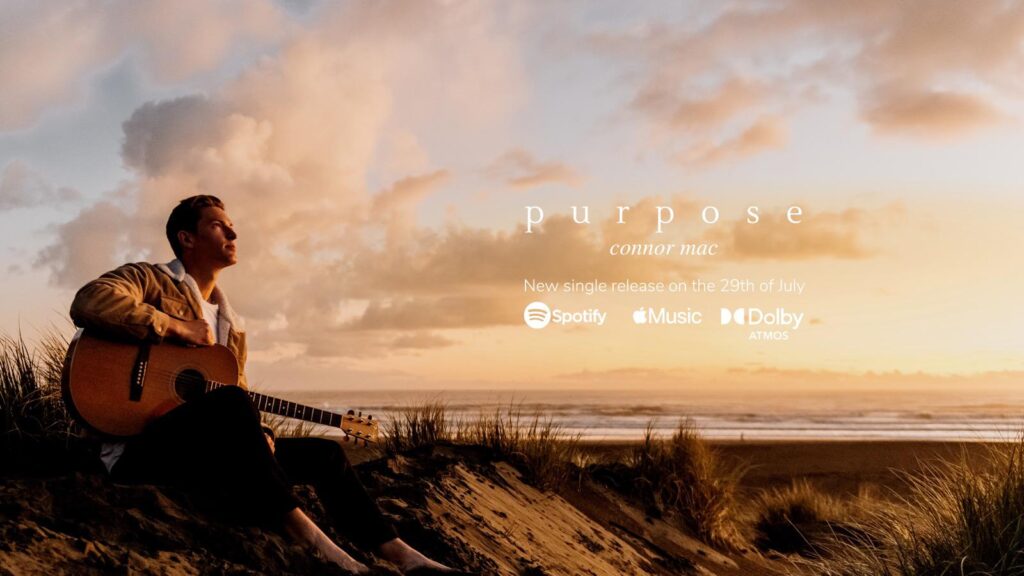 Listen to 'Purpose' here:
Check out more Entertainment Now music news, reviews and interviews here.