Matt Goss is known for being one half of 80s pop group Bros who shot to fame with huge hits including 'When Will I Be Famous?' and 'I Owe You Nothing'. Alongside his twin brother Luke, the pair's debut album Push went platinum four times and remained on the UK charts for 54 weeks.
He began his solo career in 1995 and by early 2021 released 23 singles, four of which have been Top 40 hits. Since 2009, he performed to sell-out audiences in Las Vegas for 11 years before returning to pop with his new album The Beautiful Unknown earlier this year. Now, after another single, 'Are You Ready', was released recently, it's been announced that Goss will be on this year's Strictly Come Dancing lineup.
Speaking to me via video link from his new home in London after leaving LA, Goss absorbs and answers every question without a time limit. The 80's British pop star is completely genuine and down to earth. He's direct and engaging, rightly proud of his career and 100 per cent honest.
I chat to the pop legend about his career, the recent move to the UK, Strictly Come Dancing, and whether a Bros reunion is on the horizon…
So you're back in the UK at the moment after 11 years of performing in Las Vegas. Can you tell us a bit about what sparked this move?
I've been doing this for so long. When I hit the ten year mark, four shows a week in Las Vegas, I was feeling really accomplished and proud. I love elevating and transporting an audience. But, on the way home, I was not feeling fulfilled.
I came back and had the No. 1 independent album in the country, Top 7 nationally. It felt really good to be back in the Top 10 again. London got under my skin in the right way. Just being around people all over the UK touring, how I was received here, people treating me like family. It felt like Britain was my extended family. It was a very needed experience for my heart.
As I was preparing the move, Strictly just came in and solidified everything. I'd already made the decision but I figured if I'm coming home, I should dive in at the deep end. I tend to be overly private so this seemed right.
Are you going to miss the United States?
Yeah, I think that in America success is a really good word. There's no jealousy culture there, people love if you've got a nice car, or you're well dressed. You always get complimented in the US. I think that's a very admirable part of American society that's overlooked sometimes.
Congratulations on your album The Beautiful Unknown earlier this year, and more recently the release of the single 'Are You Ready'. What was the inspiration behind this album?
I think we just live in a fear-based society. Someone said something quite profound to me the other day, "everyone seems to have what they want, but seems to be very unhappy". I feel like the UK is so PC, I think the prideful side of America I will miss. You're allowed to be prideful of where you are, who you are, where you're from. But here, it seems like everyone's a little bit terrified of themselves. I'm probably going to mix things up a bit!
I've heard that connecting with your fans during lockdown was important to you, did this influence any of the tracks on your most recent album?
It influenced all of the tracks, because they made it really clear that they wanted me back to pop music. There was one time when there was 22,000 people on my live and it was just other-worldly. People that weren't fans of mine, people that were, people just came into it to communicate. At one point we really lifted the spirits of this young lady, it was beautiful.
But they made it clear they wanted me back. During the pandemic I travelled to LA to record and everything I was writing just felt right.
Your new single 'Are You Ready' is about a new life. Does this track represent your new move back to London?
When I went to the really famous studios, RAK, I wrote this song called 'The Storm' which is one of my favourite songs that I've written in years. It's going to come out, I guess, in February. It's not that it's a heavy song, I just wanted to write a really uplifting song influenced by 'A Fast Love' by George Michael and 'Off the Wall' by Jackson. This song just fell out of me, inspired by the joy I felt by the people around me. I wrote two songs that day which will be released as singles.
Let's go back to the golden days of the late 80s and Bros. Can you tell us about your most memorable moment on Top of the Pops?
I think anyone's favourite moment on that show would be the first time because although there were times when there were massive artists that were on there as well, there are so many of those experiences when you are around people you idolise and respect. But I think the first time you go on Top of the Pops, it was such a piece of TV religion. I never went to Top of the Pops without a sense of butterflies. It was such an incredible show and I still think it's one of the best music shows ever.
In particular, songs such as 'When Will I Be Famous', and 'I Owe You Nothing', became top hits in the charts at the time and are still remembered greatly today. Did you expect Bros to reach such success?
It was really strange. When we were making the Push album which then went on to be the biggest selling debut record in CBS history, we were so unaware of what was right or wrong. There was just that freedom. When you haven't had a hit, and then when you have, that's when things change because you have an audience. But at first when you don't have an audience you just play.
But never in my wildest dream did I think that at least three or four of those songs, there's not been a month in my life where I haven't heard them on the radio. It's just extraordinary. It's been used for Big Brother, tabloid TV commercials, in films, it's been used everywhere. Song writing comes from a private place, but now those songs don't belong to me anymore. They belong to the ethos of culture.
With the 80s and 90s very much coming back in trend, what was so special to you about the 80s?
The 80s were just so prolific. I was a kid, twelve, eleven, going to school. I was a Ska boy so I was following Bad Manners and the whole Two-tone movement. And within the same decade I went from that to being a new romantic, with Duran Duran. You never heard one song that sounded the same. There was no beat signature that everyone was using.
As well as new music, it's been announced that you're on the Strictly line-up this year. What made you decide to take part?
My immediate answer is I have no idea. I've been asked to do it before. But I want to get out of my own ways. I've got that annoying shy bone when I'm offstage. I'm a very confident man when I communicate, but off of stage I'm not that person. I like to observe, I like to people watch – when I'm off stage, I'm off stage. So I want to have more fun, I want to learn and push myself out of my comfort zone.
I have massive respect to the dancers' ability on that show and I have some great friends who are dancers. So I really just wanted to live and feel, and push myself a bit more. I'm a contemporary man, I pride myself on that I know what's going on and I guess being in a contemporary environment makes me happy. I like to contribute.
What's next for you, any talks of a Bros reunion?
I'm doing a movie, which I can't wait for. One of my dreams. It's called Cobbler Killer Stranger, that's the working title right now. I play the lead role, a very sinister dark character – it's a psychological thriller.
I've also got some incredible projects coming up, I haven't announced them yet, but I'm going to be doing some great stuff musically. I've already said yes to them, they're in my calendar. I'm looking forward to delivering that information.
In regards to reunion, it's not something we've been speaking about. Luke is on his journey and I'm on mine. We both are really encouraging each other to be in a happier place and just be there for each other.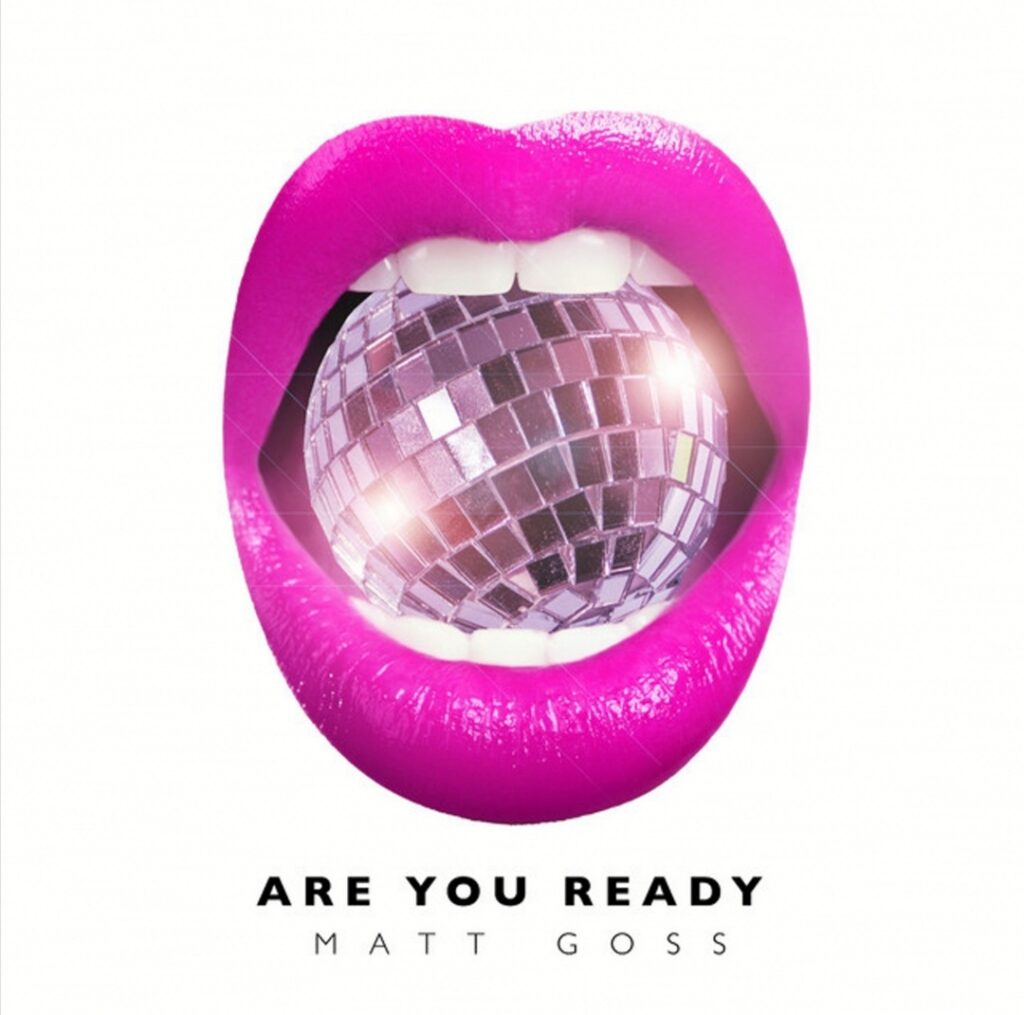 Matt Goss' new single, 'Are You Ready' produced in association with Lewisham Records and Orbital Digital is available on Spotify, iTunes, Apple Music and other platforms.
Check out more Entertainment Now music news, reviews and interviews here.