Apparel Group's (company behind many brands, from Birkenstock, to Calvin Klein and Tommy Hilfigger) sustainable athleisure brand F5 Global is the only in-house brand that focuses on sustainable fashion. Selling unisex athleisure clothing, mobile phone cases, reusable face masks, wallets and bags, F5 has Global Organic Textile Standard (GOTS), Fairtrade & Global Recycling Standards certificates, with 100% of the products manufactured at SMETA (Sedex Members Ethical Trade Audit) – approved facilities.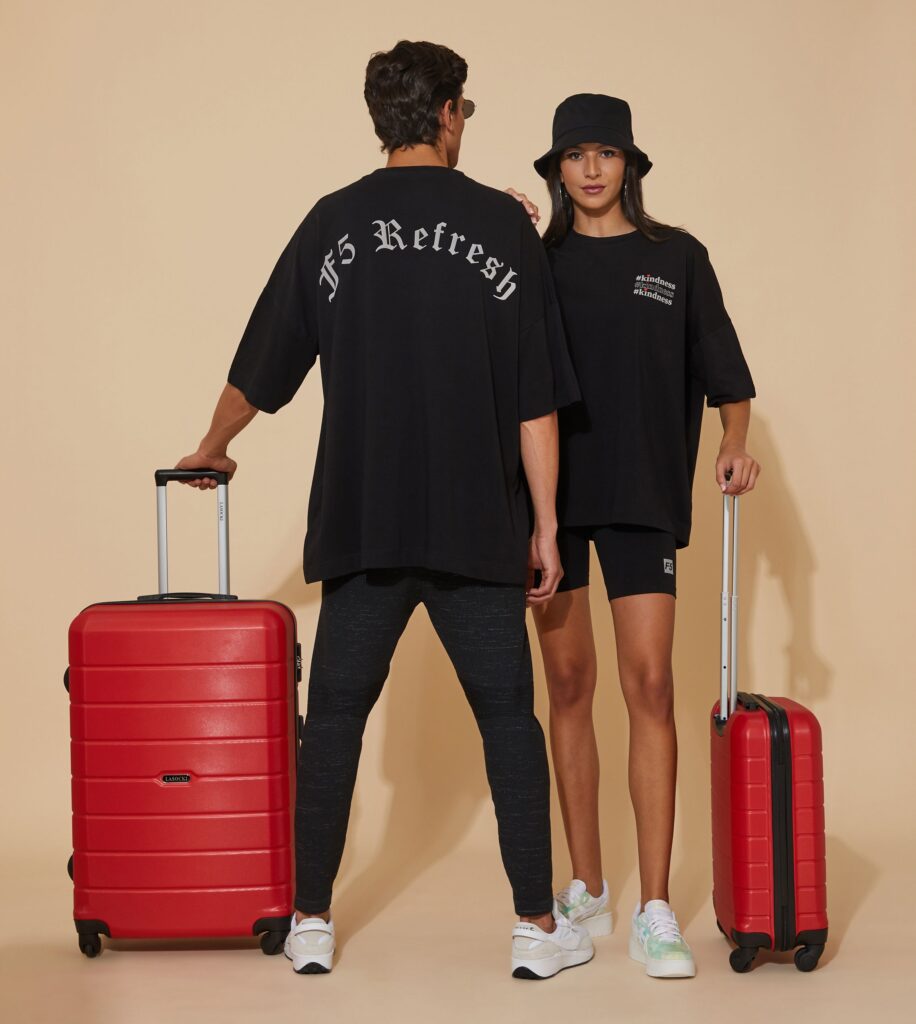 All products are made from organic or recycled material, incorporating zero waste principles, wherein material including mobile cases and plastic used for packing is compostable.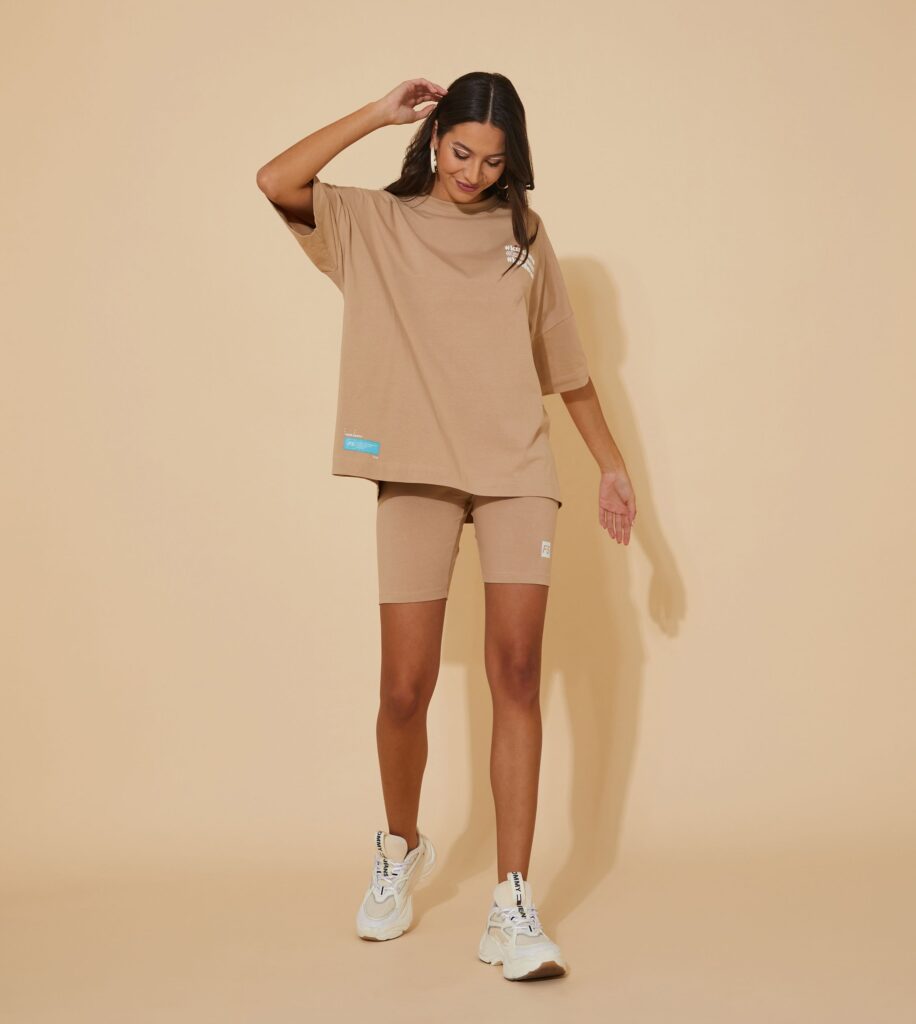 We chat to the founder of F5 Global, 16-year-old Sarisha Ved, about why she created this brand and the importance of sustainable fashion amidst a fast-fashion epidemic following her first international pop-up shop in London last week…
Can you tell us a bit about yourself?
I am Sarisha Ved, Founder of F5 Global, UAE's most adored conscious athleisure brand. I started F5 at 14 as part of my school project and eventually decided to build this business to work towards a bigger purpose.
What influenced you to create a business with sustainability at the forefront?
Younger consumers have been holding the key to sustainability, ethicality, and the overall futureof fashion. They are digital natives, tech-savvy, informed, and aware, and have been unapologetic in what they demand. Having a purpose and being value-driven isn't just a personalrequirement for my generation anymore – it is something they expect from all the people they follow, the content they consume, and the items they purchase. According to a recent study, in the UAE, 96% of adults were willing to take personal action on sustainability issues. 4 out of 5 people in the UAE are more mindful of their impact on the environment since Covid-19. So, there is a place for a sustainable athleisure brand in the market. We connect with the audience through the brand's purpose, the extremely young design styles, and sustainability-related activities like recycling drives.
You were raised by Indian parents in Dubai. Did your upbringing have any influence on your choice of career?
Honestly, entrepreneurship came to me naturally; having parents who co-founded an omnichannel retail business, it couldn't have been a better platform for me to start my own. My mother, Mrs. Sima Ved is a boss babe who has inspired me to deliver on what I believe in, I've grown up watching her multitask. From my father, Mr. Nilesh Ved, I've learned that a good product and a great business strategy will always increase the shelf life of your business.
I launched F5 as it was a solution to the change I wanted to see in the fashion market.Sustainable fashion is not easily accessible to the general consumer and I wanted to find a way to infuse my passion with business acumen.
What was important when choosing the right factory for the clothes to be made?
Having an ethical stance is extremely important to me. As a brand, we've been striving for perfection and ensuring that we use 100% sustainable materials; it took me more than six months to find the right factory to work with. So, from the fabrics to the zippers to the design prints, it's all consciously produced and ethically designed, and that has been our biggest challenge, too, because it's important for us to work with the right manufacturers who practice fair trade and are certified as well. Many brands claim sustainability but being certified the way we are – with our GOTS and SEDEX – makes a huge impact.
Can you tell us more about the style that F5 offers?
F5 means refresh and our tagline is key to sustainability. Our mission is to build a community of people who care about what they wear. The brand is young, cool, sleek, and stylish and it cares (that's the most important part). It's conscious streetwear with a minimal aesthetic and has a mix of trending colours.
Why did you choose Oxford Street in London for your first international pop-up shop?
Our mission is to make sure that F5, the fashion-forward, and planet-positive brand that it is, is easily accessible around the world. The London Pop-Up is our first step towards expanding the brand globally. Oxford Street in London is the busiest high street in Europe, what better place to build awareness about the brand that aims to go global? Also, we can't wait to learn people's response to our brand, in the UAE, it's been loved by the Gen Z audience for the luxury ​streetwear we're offering. The brand stands for a purpose, and we strongly believe that the people of London are waiting to embrace sustainable fashion and its purpose. We couldn't think of a better city than London to have our first ever international pop-up.
What would your message be to other young hopeful entrepreneurs?
There are 2 specific things I swear by:
– You'll always have to take risks in your career or personal life. Don't be afraid of it. Not taking risks can lead to regrets. And if you don't start now, then when?
– If you choose between making more money for yourself or developing a new and impactful product, I believe you should focus on the latter. Product is the very core of your business, always.
Do you have any other upcoming events or projects?
We are also going stronger with our presence in the Middle East and have plans for the brand toopen its FIRST flagship store in Dubai in the coming months. Apart from that, we are looking at taking the brand to eCommerce platforms around the world.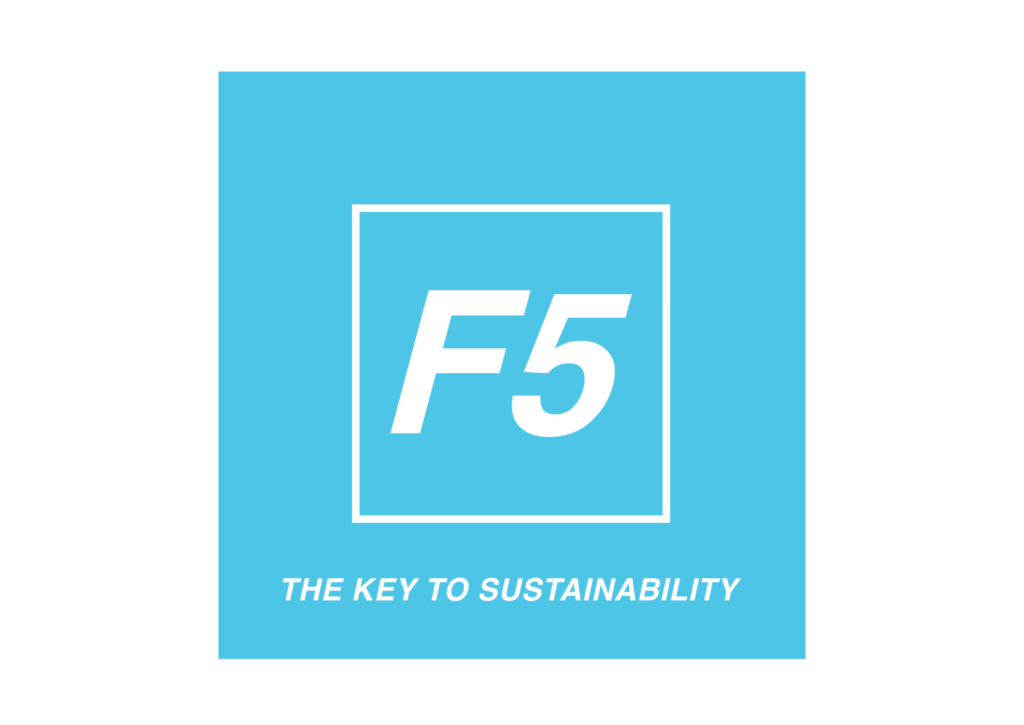 Check out more Entertainment Now lifestyle news, reviews and interviews here.