Welcoming Disney's prioritisation of diversity, East Asian British actor David Cheung is pleased to announce he is starring in the new Andor Star Wars that is currently airing on Disney+. This brand-new series is a prequel to the Star Wars spin-off movie Rogue One and has achieved high ratings.
David is London-based and is a former student of the prestigious Identity School of Acting. His talent has resulted in him starring in roles alongside Johnny Depp, Paul Bettany, Rowan Atkinson and Taylor Lautner, with screen credits such as Batgirl, Gangs Of London 2, Tom Hardy's Havoc, Michael Bay's 6 Underground, Final Fantasy XV and Netflix show The Bubble. As well as starring alongside high profile actors, David is among an elite few hundred people in the world to be accepted as a member of the British Stunt Register.
In this most recent role, David plays West 2 who is a member of the Pre-Mor Enforcement or corporate tactical force (West Team). He is sent on an important mission to Ferrix in Tac pods to find Cassian Andor (Diego Luna). He acts alongside Alex Ferns and Kyle Soller in episodes two and three of Andor.
Speaking about the increased number of diverse actors on Disney's platform, David said, "The industry has changed; it's encouraging that more movies and TV shows are giving ethnic minorities better parts rather than favouring stereotypical roles. Films nowadays offers better opportunities for a diverse cast to make it onto screen; I hope it continues to move such a positive direction. Seeing a Chinese Marvel character, 'Shangchi' – played by an East Asian actor Simiu Liu was amazing. It's given actors like myself the inspiration to keep on performing and never give up on our dreams."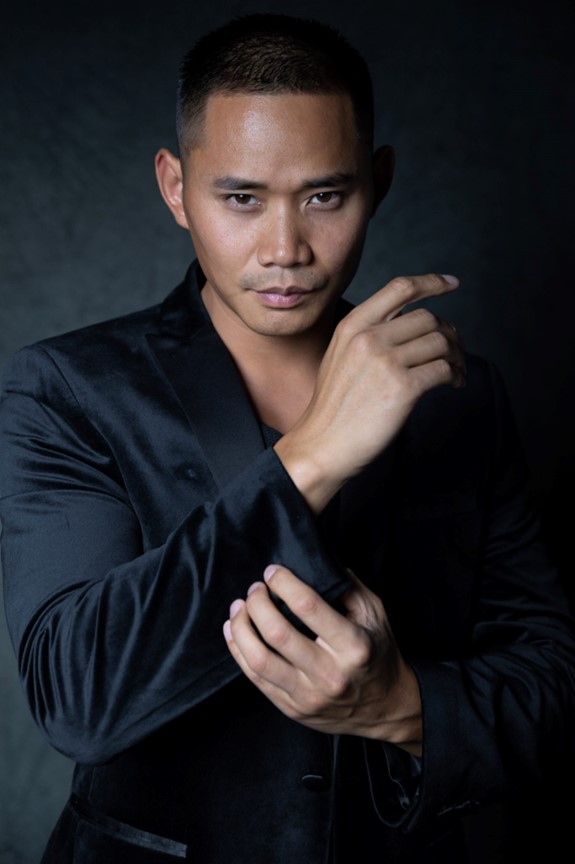 Check out more Entertainment Now movie news, reviews and interviews here.