Paul Gregg is the theatre impresario who first brought The Lion King stage musical to London from the USA.
We caught up with Paul to talk about his amazing career and his latest project, the smash hit US show Tony n' Tina's' Wedding…
Paul – The Lion King first opened in the UK at the Lyceum theatre in London's West End more than twenty years ago and it's still going strong today. However, we understand that things could have been very different had you not have renovated the Lyceum? 
The Lyceum is one of London's finest old theatres, but incredible as it seems today, the building was virtually derelict back in the 1990s.  It had fallen into decline and had been dark for many years when I was walking through the West End one day and spotted a 'For Sale' sign on the top.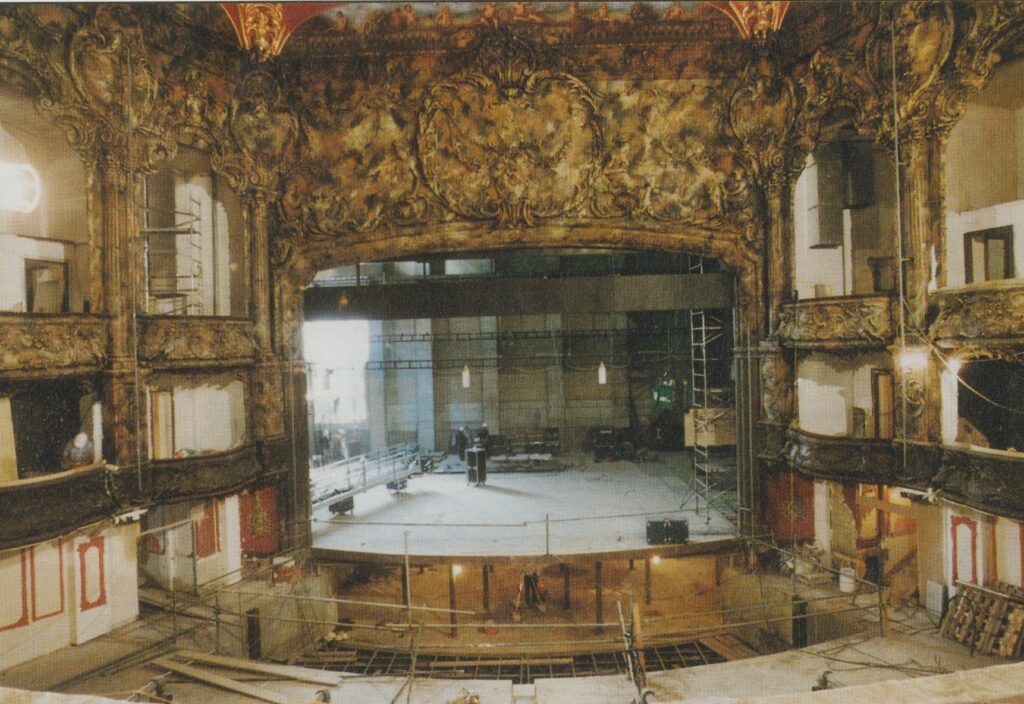 I made a bid for the lease and my company acquired it for £1m, but the renovation was a mammoth task and it took many millions to complete. However, it was worth every penny. It has never been dark since and it's a worthy home for The Lion King, which many regards as the world's greatest stage musical.
The Stage newspaper once described you as a 'theatre doctor,' can you explain why that was?
I've always loved grand old theatres and beautiful cinema buildings and I hate to see them neglected. Back in the late 70s and 80s many of the top venues in the country had fallen into decline because they struggled to make ends meet.
The Government and the Arts Council didn't always have the funds to rescue them but the company that I founded and ran back then, Apollo Leisure Group, was willing to take risks by taking them on. Our first venue was the Apollo Manchester and we later became very successful at turning theatres around, hence we were known as the theatre doctors.
The Lyceum wasn't the only theatre that you renovated – when did you hit upon your trademark strategy of bringing these grand old buildings back to life?
We learned a lot from our early experiences in Manchester, which was struggling at the time but had not actually closed. The recipe was simple, book great acts that people want to see. We worked with great performers like Sir Cliff Richard and Dame Shirley Bassey. When people go for a night out they want a sense of occasion.
The venue needs to be welcoming and comfortable. It's also important to make the dressing rooms as comfortable as possible so that big stars will keep coming back. I seem to recall that we put a large Pac-Man machine in Cliff Richard's dressing room! Our first really big renovation of a dark venue was the Apollo Victoria Theatre in London, which later hosted 'Starlight Express'.  The Dominion at Tottenham Court Road was another one of our projects, which we took on with an American partner.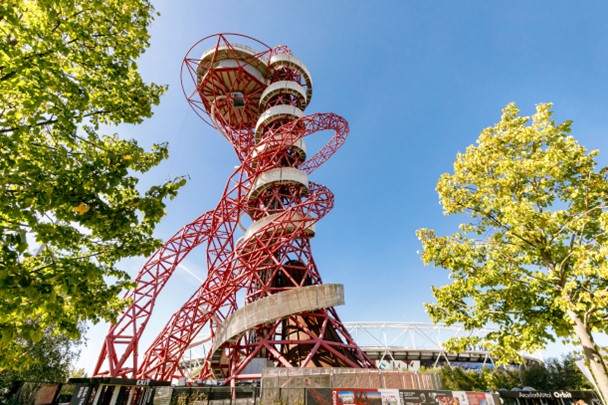 Your latest project is at the ArcelorMittal Orbit tower in the Queen Elizabeth Olympic Park in London and you're bringing another iconic show from New York, Tony n' Tina's Wedding. Can you tell us about the reasons behind getting involved and why you have chosen Tony n' Tina's Wedding for your first show at the venue?
Who wouldn't want to come to The Queen Elizabeth Olympic Park! There's everything on offer from live shows to Premier league football. There's a real buzz about the park for 2023, so when I heard the ArcelorMittal Orbit was available I jumped at the chance to get involved.
It's a magnificent attraction in its own right, with panoramic views of London and a giant slide, but it's also a perfect location for Tony n' Tina's Wedding. The show is an immersive comedy during which you enjoy a three-course dinner, while the cast interacts with the audience. It's been great to work in conjunction with the London Legacy Development Corporation at the park and I think British audiences will love the show.
How did you manage to get The Lion King to come to the Lyceum? That must have been a satisfying achievement?
I had a former colleague who went on to hold a senior position at the Disney Corporation and he invited me to the first stage preview of The Lion King in Minneapolis before it opened on Broadway. I knew straight away that I wanted to bring it to London so I offered to sign a contract even though at that point Disney were unable to give us any firm dates.
I was blown away by the music and the choreography. It's family entertainment at its best so it's no surprise that it's still playing to packed houses at the Lyceum over twenty years later.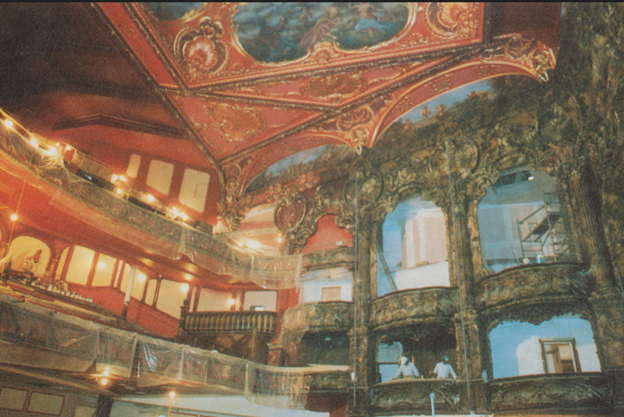 There must have been some unexpected twists and turns that occurred during the renovation of the Lyceum?
The Lyceum is a Grade II* listed building of national importance, so the renovation was very complex. Everything had to be restored in keeping with the historic vision of the original architects. Yet, at the same time, the theatre needed to be brought up to date to enable it to host modern productions.   
We had to excavate the stage in order to create a full-size orchestra pit, following which an expanded stage was then reconstructed. We also installed a 100ft theatrical fly tower for set changes, which was an amazing feat of engineering in itself. King Charles, who of course was Prince Charles back then, officially reopened the theatre… and I was very honoured to escort him on a tour!
You mentioned that another 'dark' venue that you rescued was the Apollo Victoria Theatre, which later hosted Starlight Express. Tell us a bit about that.
The renovation of the Apollo Victoria Theatre was an interesting project because the venue is located between two parallel roads in the West End, so you need to have two box offices.
The first show that we opened was Camelot with Richard Harris, but that flopped! Thankfully, we managed to get Cliff Richard and Leo Sayer as replacement bookings. Things really took off, however, after Andrew Lloyd Webber's Really Useful Theatre Company contacted me about Starlight Express.
Nobody had seen it at the time but I went to watch a preview rehearsal. It was amazing with people whizzing around on roller skates. We agreed to take the show and HRH The Queen attended a gala opening, which took place on the same day that Andrew got married to Sarah Brightman. The show was a hit and it ran for 18 years.
You've obviously had lots of experience in booking successful productions. What's the secret of being able to spot a great show in the making?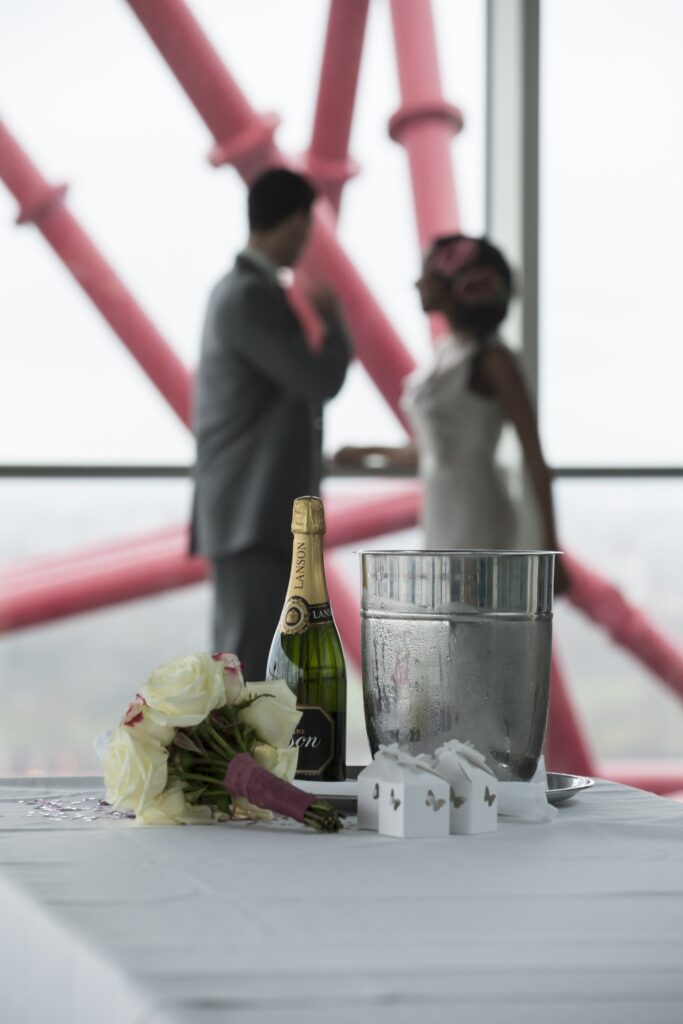 I think when you see something for the first time you're looking for that magical quality that appeals to a wide audience. It's hard to define but you know it when you see it. With The Lion King and Starlight Express, they were both new concepts that nobody had done before, but they were still great entertainment that was accessible to all.
Tony n' Tina's Wedding has been a success in the States for many years but I don't think we've seen anything quite like it in the UK before. I've always been one to try new things and if we give people a warm welcome I'm convinced they will love the show. In the UK, we traditionally go for dinner and then onward to the theatre. With Tony n' Tina's Wedding you can combine both!
Tony n' Tina's Wedding
16 MARCH 2023 – 16 MARCH 2024
Tickets available now
Check out more Entertainment Now theatre news, reviews and interviews here.