The award-winning new film, Ghosted is a highly anticipated, topical romantic comedy written by, produced and starring Jade Asha (The Intent, Villain, Badness, Due Dating). Ghosted embraces the much-loved values of a traditional romantic comedy but with a relatable modern-day twist.
We chat with Asha to find out more about the behind-the-scenes of Ghosted…
Your new film Ghosted is inspired by both your love for romcoms and events in your own life; what is your favourite romantic comedy and why?
I really love My Best Friend's Wedding. I think that what is so interesting about love is that most of the time it doesn't work out. You can go from such beautiful moments to such painful ones. Ghosted in particular looks at a love that should be so right but ultimately is never going to work out.
The actors are all so committed and you love each unique character, even if Julia Roberts's character's intentions aren't from a good place. Most importantly I feel great whenever I watch it, the best romcoms are so uplifting and leave you with that good feeling. That's why I love that genre so much.
Is the lead character, Mercy, very similar to you? How did it feel to play her? Do you feel you are really 'putting yourself out there' with this role?
I have a lot of similarities to Mercy. I'm an actress, and I've had my terrible moments in dating, but we are also very different. I relate more to the characters that try to help her. Her sister Kendra(played by Tara Hoyos Martinez) and Tessa (played by Rosie Jane). Those characters are more my voice in real life.
In real life I am more likely to be the person giving out advice. When writing the film, I used those characters to speak to people in Mercy's position. She also has very difficult relationships within her family. I am so family orientated, so that too is very different to my own life.
As an actor, you are always putting yourself out there. You are so vulnerable in auditions and generally throughout life. So playing Mercy didn't feel too exposing compared to the pain of living life as an actor. She was a pleasure to play, and I had so much fun shooting this film.
Managing the film writing, production and lead role seems like an enormous task – how did you handle this?
It's all about prioritising. I was so worried that I wouldn't handle all of it. Learning my lines was a big worry for me, especially as its not my strong point. It was all in the prep and we worked really hard to be as organised as possible. Having an amazing team around you really helps.
Foreseeing issues before they happen and making sure that we were in as much control as possible. Each of these roles informs the other at times and I think actually can make you stronger at each one. Having written the film means that it's easier to produce and act because I know it better than anyone else. Any changes that need to be made, especially as a low-budget film, can be easily done.
Knowing production helps me write because I can keep within the restraints but also know what is effective and what might sell. Being an actor helps me write as I have a great understanding of characters.
Not to say it wasn't without challenges. Unfortunately I lost my grandmother a week before. The wonderful cast and crew were really accommodating and moved a shoot date so that I could attend the funeral halfway through the shoot. I also got food poisoning the night before the first day of shooting. In real life I would have been useless, but the adrenaline of shooting kept me going. I also love what I do, so it doesn't really feel like work.
You are trained in BADC combat – can you tell us a little about your training and what that entailed?
I never got into drama school, and so at the age of 20 decided that I needed a skill that made me stand out. So I started weekly classes and over two years got to the highest level in stage combat and could fight with 12 different weapon systems. These included a broadsword, quarterstaff, rapier and dagger and cloak.
Stage combat is all choreographed so really it's part of a dance routine and part acting. If done properly it is also really safe. However that doesn't stop you from getting some scary bruises. I loved doing it and would love to do more roles where I get to use it.
You have written the book Actorpreneur – please tell us a bit more about this.
When searching for a book on acting a few years ago, I knew exactly what I wanted. I wanted a modern, easy-to-read, how-to book on the business of acting which incorporated social media and making your own work. I wanted it to be about the British industry, which I have learnt to love and battle with myself, and I wanted it written by someone who I could relate to, who had endured the same battles that I had.
Having been in the industry for over fifteen years, I often found myself giving advice to new actors on set or in audition rooms. Strangers often message me on social media and LinkedIn in asking for advice for themselves, their friends or their children. Whether it's to do with getting an agent, working with an agent, producing films, finding photographers, social media- the list goes on.
I hear stories of actors getting ripped off all of the time, and it breaks my heart. I would tell people all of the things that I wish someone had told me when I first started out. Then it struck me. Perhaps if I was looking for this book, there would be other people looking for it too.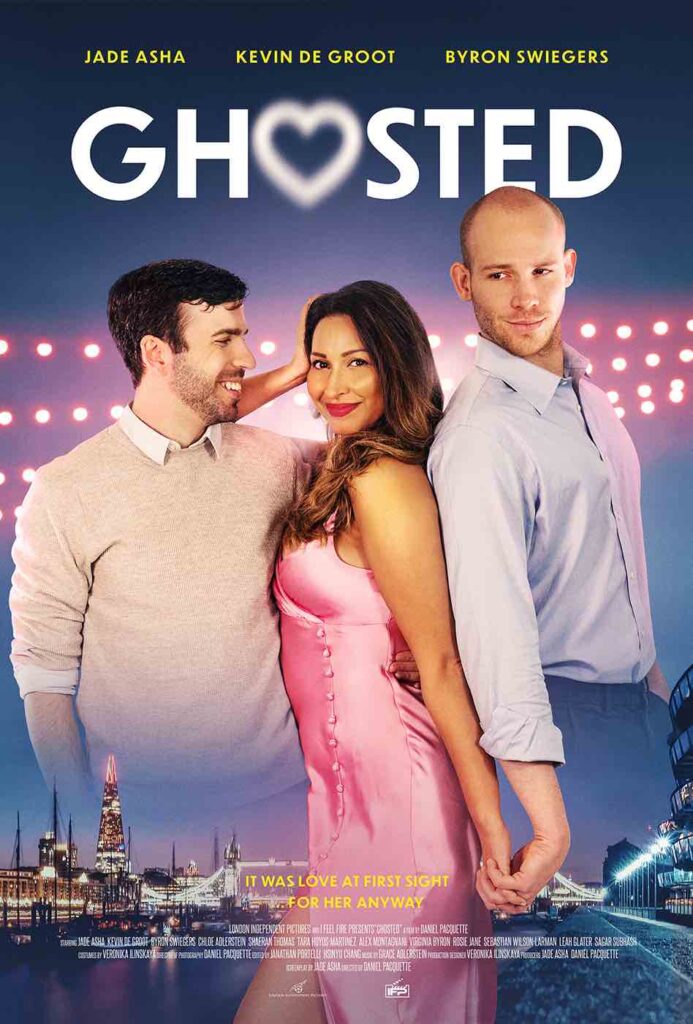 Check out more Entertainment Now movie news, reviews and interviews here.