The latest restaurant round-up for early February.
Crocadon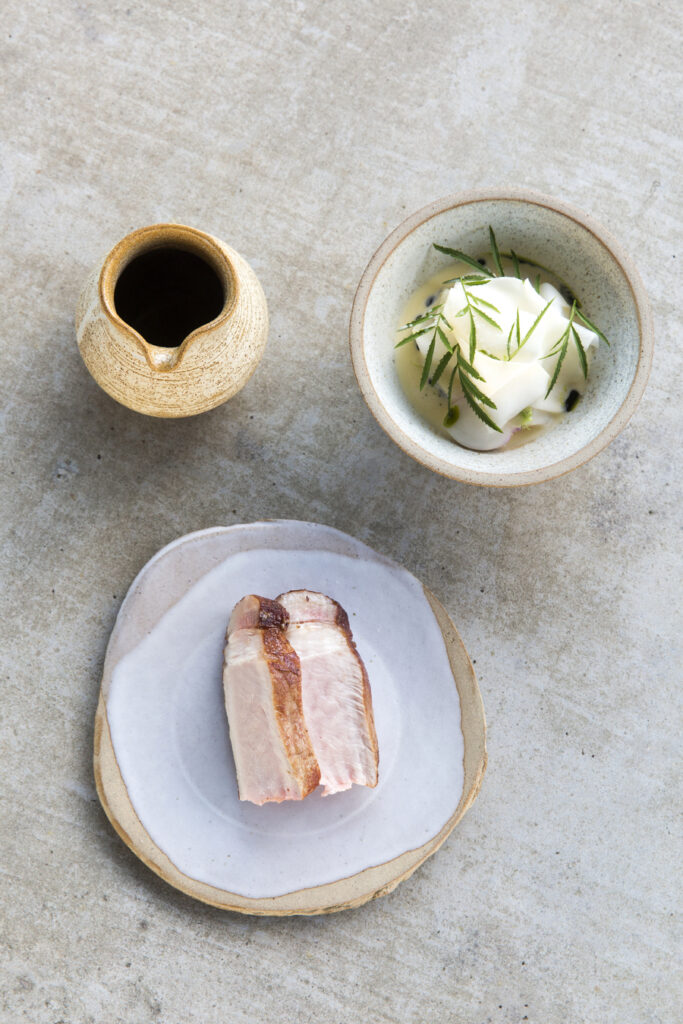 To childish minds such as ours, the name Crocadon may sound like a reptile-based B movie but there is nothing schlocky about this new Cornish restaurant from Dan Cox. Formerly at high end restaurants such as L'Enclume, Fera and The Greenhouse in Mayfair, the Roux Scholarship winner has spent the last few years turning a 120 acre property in St Mellion, southeast Cornwall, into his vision of a regenerative farm that can supply his restaurant with hyper-seasonal fruit and veg plus rare and heritage breeds of sheep and cattle.
From Friday 3 February, the chef will be delivering his farm-to-table ideas with two tasting menus at £65 and £95 plus a Sunday lunch feast at £45. Sample dishes might be the Gigantis beans and cured saddleback pork loin or brown crab and lemongrass. The dining room is a carefully converted barn while the property also features a brewery, pottery and not one but two orchards. Eat your heart out, Jeremy Clarkson.
St Mellion, Saltash PL12 6RL
http://www.crocadon.farm/#restaurant
The Black Grape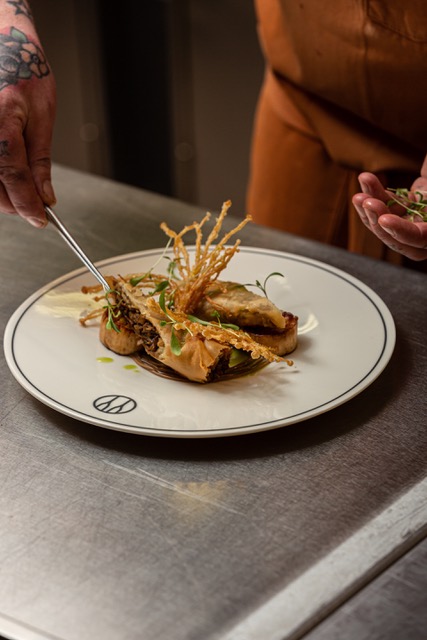 'Small plates, wine and good times' is the strap line for this new restaurant and bar on Edinburgh's Royal Mile. It is a laidback, multi-level joint where multiple diners can linger and share several dishes over a couple of bottles of wine or a solo traveler might pop in for a plate of kimchi fritters and a Sour Grapes cocktail made from Haku vodka, black grape cordial, lemon oil and Sauternes.
Local produce is to the fore in dishes like the wild mushroom spring rolls with black garlic aioli; dressed crab on fried potato and Béarnaise or the haunch of venison with bramble, celeriac and dukkah. FOH is headed up by co-owner Murray Ainslie, a familiar figure on the city's hospitality scene.
240 Canongate, Edinburgh EH8 8AB Tel: 0131 237 7419
MyMakan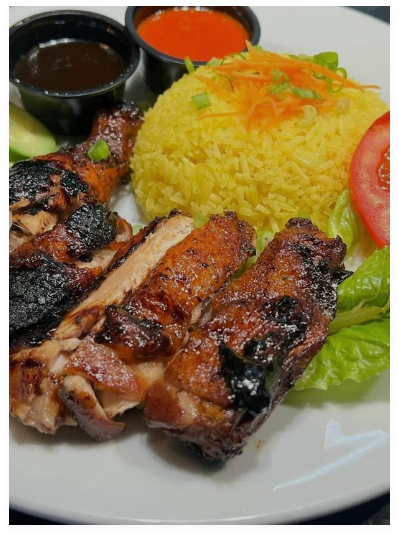 Norwich and Horsforth in Leeds are the UK bridgeheads for MyMakan, a Saudi-based Malaysian restaurant business. The food is 100% halal and serves classic Malaysian dishes such as nasi lemak and satay skewers alongside options which might be less well known in the general UK market. If you are hankering after ayam kicap berempah, a sweet and peppery chicken dish, or blue butterfly pea flower drink with lime, then you know where to go.
8-10, Town Street, Horsforth, Leeds LS18 4RJ Tel: 0113 824 4378
First Floor, 14 to 18 Westlegate, Norwich NR1 3LJ Tel: 0160 339 6527
Socca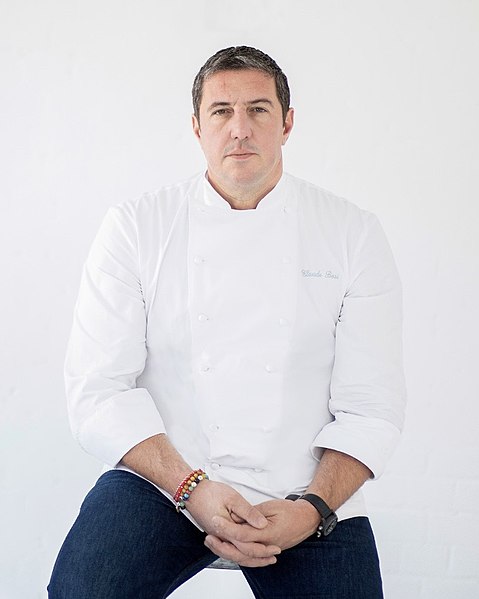 Chef Claude Bosi has teamed up with restaurateur Samyukta Nair of LSL Capital to open Socca on South Audley Street in Mayfair. Their first collaboration, it showcases their shared love of food from the French Med. In particular, the coastal towns of Cannes, Marseille and Nice. Dishes such as turbot with sauce Romanesco and beef cheeks Provencal are said to remind the Michelin-starred Bosi of childhood lunches with his family.
'It is with great anticipation we open our little pocket of the Riviera in London – a place with terrific French food at its heart,' notes Bosi. 'As we say at home "un peu trop, c'est juste assez pour moi": a bit too much, is just enough for me!' Quite. Reservations can be made from St Valentine's Day onwards.
41 South Audley Street, London W1K 2PS Tel: 020 3376 0000
Higher Ground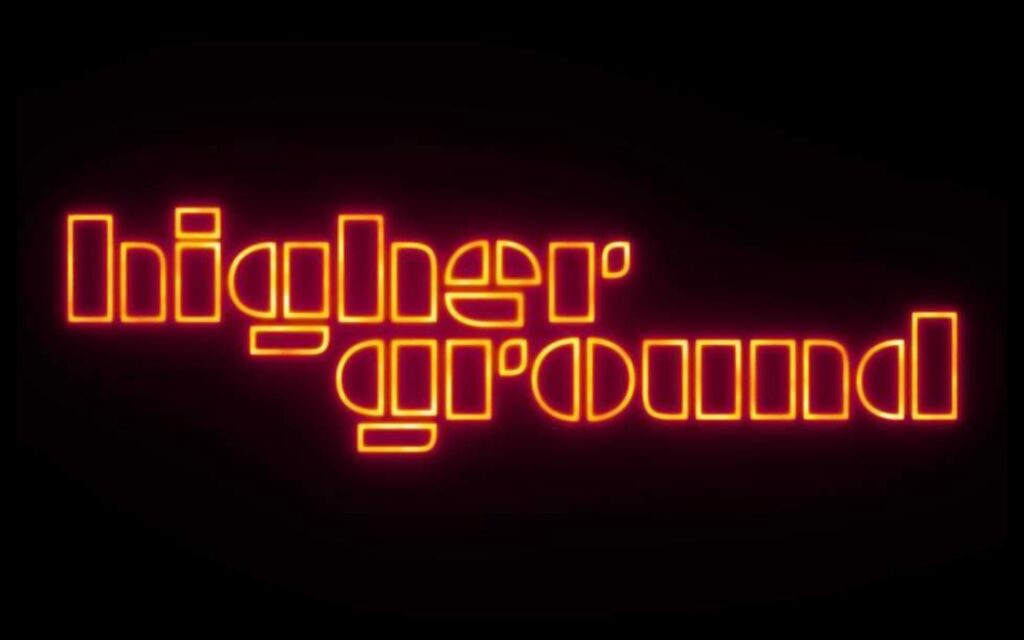 All being well, Higher Ground, a new 50 seat Manchester restaurant from the team behind Flawd neighbourhood wine bar in Ancoats, will open on Saturday 18th February. The three owners – Richard Cossins, Daniel Craig Martin and chef Joseph Otway – met at Blue Hill Farm in upstate New York in 2016. On returning to the UK, the original Higher Ground was conceived as a pop-up back in 2020. Well, we all know what happened as that year progressed.
However, our intrepid trio made the most of the annus horribilis by establishing Cinderwood Market Garden to supply catering establishments in the Manchester area. Billed as a British bistro, the new Higher Ground will draw heavily on Cinderwood produce and promises to be a celebration of both North West ingredients and natural wines from further afield.
The regularly changing menu will be à la carte plus the option of a chef's choice sharing menu for the table. Sample dishes might include fried sprats and nasturtium tartare; pig head terrine with pickled garlic and capers or Cumberland farmhouse cheddar quiche.
Faulkner House, New York Street, Manchester M1 4DY
https://www.instagram.com/highergroundmcr/?hl=en
Feature image credit: The Black Grape
Check out more Entertainment Now lifestyle news, reviews and interviews here.