Entertainment Now is back with reviews from day 3 and 4 of Austin's South by Southwest (SXSW) event this March, that celebrates music, comedy, film and much more!
Day 3 | Wednesday 15th March
Mowhawk Outside for M For Montreal and Brooklyn Vegan
Model/Actriz
Wow, entering the venue the vocalist is already swinging from the balcony – what a star! This electro industrial alternative act is an incredible find at this years festival. Unique.

Mowhawk Inside for M For Montreal and Brooklyn Vegan
Bibi Club
Low fi indie electro two piece who sing in French. This real life couple have gorgeous sweeping songs with jangly guitar and sweet vocals. Interesting mix of early New Order meets The Cure and The Cardigans in parts – totally original.

13th Floor New Zealand Party
Pickle Darling
Low fi singer-songwriter Lukas Mayo goes under the moniker of Pickle Darling. He has a cool image and is mooted as bedroom pop. He recently supported Fontaine's DC. His songs and stage presence sadly didn't blow me away though, maybe he just had an off day.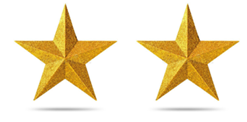 Ashy
Sultry and stunning vocalist backed with cool funky beats. This electro pop artist didn't disappoint with some songs that are dark and echoed to more commercial tracks she certainly has a cross appeal. One to watch.

Georgia Lines
Wow what a sound!! Her voice is super strong and beautiful, filling the room and astounding the audience with her style and stage presence. Musically it's a very interesting mix, she paves her own way. Her vocal runs are spot on and she has songs to die for. Stand out track is "Monopoly". A star is born.

Foley
Funky fun female fronted pop act with bags of energy – you just have to dance! In fact I couldn't sit still in this upbeat set, the music makes you move. Bruno Mars eat your heart out! I think Foley just took off!

International Day Stage
Choses Sauvages
Super cool French Canadian band with charismatic tattooed front man who's stripped off to the waist are already a highlight of my week. Musically interesting and diverse in genre – funky alt electro pop. Catch them while you can, these guys are going to blow up.

Day 4 | Thursday 16th March
Australia House
Jaguar Jonze
This amazing artist has it all – the songs stage presence and star quality. Set to go stratospheric!

The Salary Men
Jangling guitar pop act that is nice but not mind blowing. For their salaries they might need to take a day job. Very bland.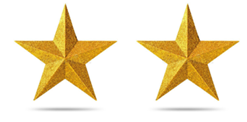 Germein
Cheeky all female alt country act add a real spark to the day. Catchy melodies paired with strong stage presence makes this three piece ones to watch.

Floodlights
Nick Cave part Bowie this band treads the line between light and dark in a beautiful way. The singers image doesn't match the voice, not that it matters. This is a super cool band that would really translate in the U.K. market.

Andrew Farriss
Former member and key songwriter for INXS. Kicking off with "Beautiful Girl" which lives up to his introduction as one of the greatest Aussie songwriters of all time. Working with a Nashville based backing band his sound has slanted now towards country music but still an artist of high calibre.

Creek and cave
Edie Bens
Gorgeously vocal-led singer songwriter from Wales deserve a mention but I only caught a couple of songs due to an electrical storm. Simply lovely.

Swan Dive | Canada House
Thanyer Iyer
Interesting indie art pop project reminiscent of the Sugarcubes. Sadly vocally not as strong as Bjorks.

Velveeta Room
Ailbhe Reddy
This haunting vocalist has the room enchanted with her sweet sultry alt-folk songs. Part Sinead and part Dolores O'Riordan, which shows the strength of her voice. Interesting songs taken from her second album out today entitled Endless Affair.

Check out more Entertainment Now music news, reviews and interviews here.