So you've opted for a trip this Mother's Day. Pasta's too valuable for a card these days and back-to-back scented candles are just a little bit crap for the woman that birthed you. Well-played… but good luck.
She's done the time and seen it all. If this battle-hardened saint is no longer phased by a public protest in Costa or an unfeminist remark towards the local news reader's outfit, you best be getting this trip spot on.
As luck would have it March and Mother's Day holiday presents go hand in hand. Milder weather, fewer crowds and affordable flights all make this period the perfect time to treat a special lady that deserves the world but frankly will kick off over less these days. Read on for some inspiration.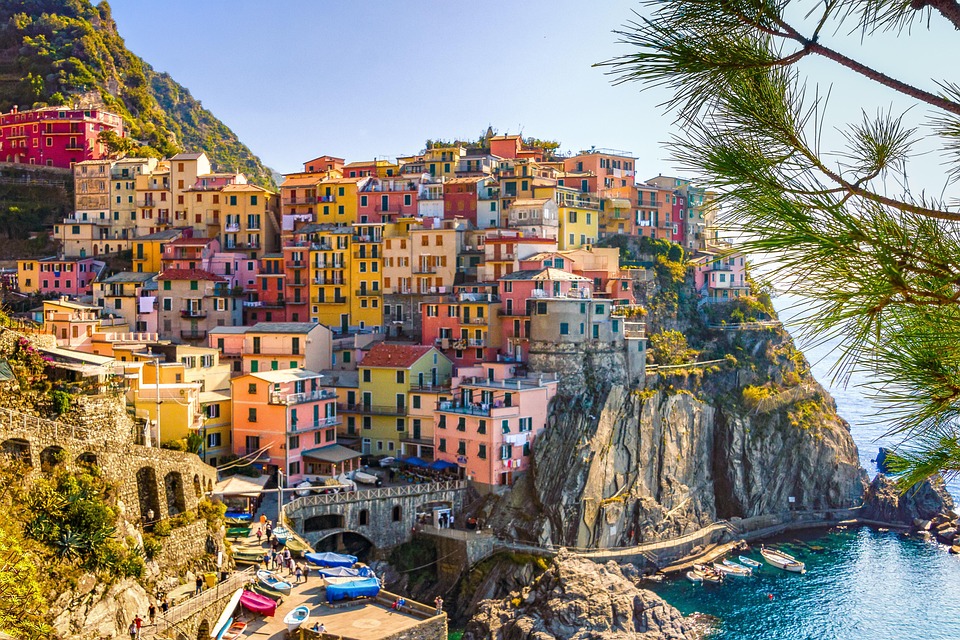 Cinque Terre, Italy
Cheapest travel: Return flight from London Stansted to Milan (17th March, 21st March) £29; train from Milan Central to Monterosso, Cinque £20.
There's simply no questioning Cinque Terre's majesty in a holiday lineup of Europe's most wanted. It's only unfortunate that with notoriety, crowds and crazy prices are never too far behind.
Worry not. March is a perfect off-peak time to treat mum to the blend of striking geography and provincial charm that make this area so special.
Cinque Terre or 'five lands' refers to five historical villages (Monterosso, Vernazza, Corniglia, Manarola and Riomaggiore) dotted across 15 square kilometres.
Nestled amongst the peaks and troughs of the Italian Riveria's dramatic cliffscapes, the villages' striking formations of history and colour almost certainly feature in your screensaver slideshow already.
With its attractive pastel-hued buildings from a bygone era (although glammed up in the 1970s), it's unsurprising that the Cinque Terre is a UNESCO world heritage site.
Once it was solely cultivators giving life to a previously isolated region. Olives, vineyards, and some of the finest wine in the region were their game (read more here). 
Historical soul still intact, since-developed villages now also hold all the answers to those motherly cravings for the quaint, be it food, drink, shop or hotel. 
What's more transport between villages is easy. For a small fee, the Cinque Terre train card will allow you to walk historical routes past secluded beaches, olive groves, and turquoise waters, but for some much-welcomed modern paving and signposting. 
Too much red wine for the inclines? With the same card, the region's well-established village train service can easily be worked into an itinerary. What are you waiting for?
For a drink and a bite to eat:
Restorante La Torre 
Yes, the seafood is great, but wow is this just a next-level spot for a glass of wine. Perched on the lofty outskirts of Vernazza, the views of cliffs and villages are some of the best in the area. See for yourself here.
Il Pescato Cucinato 
Sure you could get pasta or pizza, but why not go for fish and chips with a twist? With a number of funky €6-€7 alternatives to cod available including fried anchovies, crabs claws and mussels, this spot won't disappoint. See for yourself here.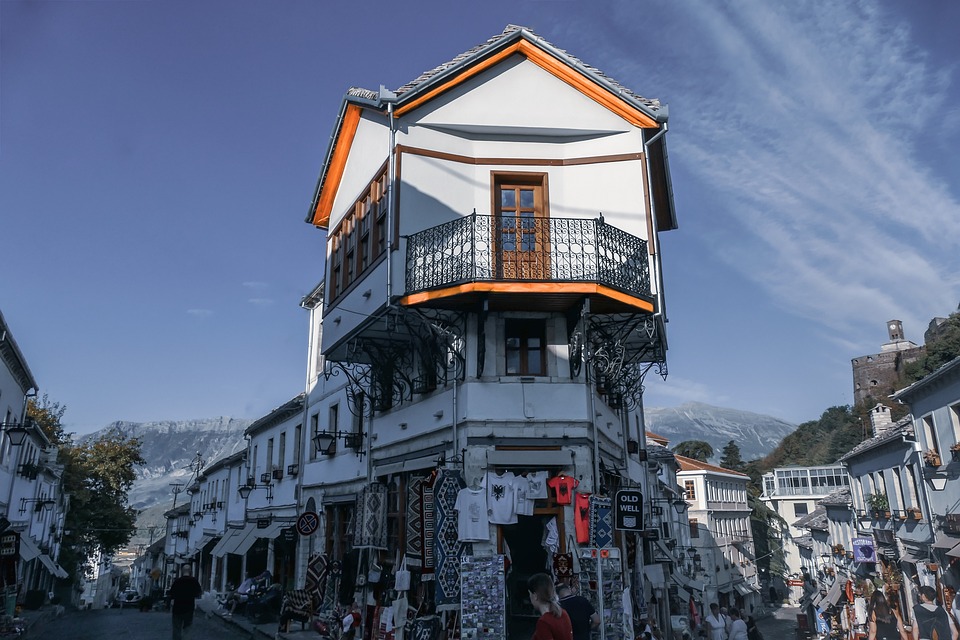 Gjirokaster, Albania
Cheapest Travel: Return flight from London Gatwick to Corfu (26th March, 30th March) £94; 30-minute ferry ride from Corfu to Saranda, Albania £22; 50-minute bus ride to Gjirokaster £2.30.
Albania is cheap, beautiful and full of personality. Frankly, it's about time you took yourself, your friends, your dog, your lover, and yes your mother to this shamefully understated country.
There's a spot for any which trip you so desire in ol' Shqipëria, but for Mum we recommend Gjirokaster.
Starting in Corfu, a short ferry and bus adventure will land you in one of Albania's most stunning destinations (find out more here). 
Cobbled streets, charismatic Ottoman architecture, historical mosques, churches and of course a gurt castle, have all earned this town the same world-heritage status as Cinque Terre.
Fresh off the bus, a 4 euro visit to the fortress is the perfect introduction to this stone spectacle of a town with its equally magnificent Drino River Valley backdrop.
Whilst you're up there, the site's nuclear bunker will also do the trick for that motherly interest in Hoxhaist Anti-revisionist Marxism-Leninism. The perfect castle does exist…
All in all, where Gjirokaster's strengths really lie, however, are in its ability to deliver the perfect shop, stroll and sip setting.
Back below the rooftops, an Ottoman-era bazaar sets the perfect tempo. Amidst charming narrow streets, an afternoon of wood carvings, weavings and other artisanal crafts can be rounded off with the hum of a taverna complete with local raki (grape-based spirit). Gëzuar! 
So why not? For an optimum mother's mini-break, make the token of your appreciation Albanian.
For a drink and a bite to eat:
The Barrels – Te Fuçitë
For a fantastic experience drinking wine from the very vineyards you're in we'd recommend this beautiful spot just out of town. Find out more here.
Taverna Tradicionale Kardashi 
Ladies and gentlemen, this is what it is all about. Plants, chequered table cloths, a sprawling array of bric-à-brac. To enter into the hum of this small modest venue is to enter into the warm embrace of an Albanian grandmother. Oh does it have the hospitality and food to match. Enjoy mouthwatering burek, qifqi (local fried rice balls), and stuffed aubergines for only £3-£6. See more here.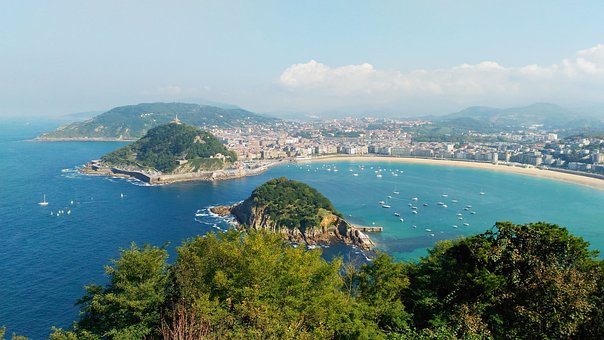 Donostia-San Sebastian, Basque Country
Cheapest travel: Return flight from London Gatwick to Bilbao (17th March, 21st March) £61; Bus from Bilbao to Donostia-San Sebastian £8.35.
By no means underappreciated as a world-renowned culinary capital, Donostia-San Sebastian still perhaps lacks the tourist footfall of its Mediterranean Iberian counterparts.
For your Mother's Day trip, look no further. Often referred to as the Pearl of the Cantabrian Sea, this Basque Country destination is another Mum pleaser.
With sandy beaches, pretty buildings, and seriously good food and drink, Donostia has it all. With just a short journey from Bilbao International airport required, you can add hassle-free to the list too (find out more here). 
Along the beachfront enjoy the eclectic architecture of buildings like the city's town hall whilst marvelling at a beach referred to by Lonely Planet as 'easily one of the best in Europe'.
In the summer La Concha beach is a hot destination. In not-so-hot March, enjoy fewer speedos, sunburn and more space to sand stomp.
Feet brushed, cut across to the city's old town, Parte Vieja. Here, some seriously stunning Baroque Roman-Catholic buildings set another perfect scene for Mothering Sunday strolling. We like the Basilica de Santa Maria del Coro the most.
Fear not, churches aren't the only thing waiting in the old town. Above all else, that which is consumed is what you need to come for.
Donostia-San Sebastian actually has the second-highest frequency of Michelin-star restaurants in the world. For your trip though, Parte Vieja's smattering of pintxos bars (basque tapas) and txakoli watering holes (lightly sparkling white wine) will more than suffice. 
For a drink and a bite to eat:
Urgulleko Polboriña (for txakoli) 
Honestly, any turn in the old town will give you a great glass of local wine. But for atmosphere, affordability and outrageous views, Urgulleko Polboriña has the edge. Your €2 glass of txakoli will just taste better with this boozer's dazzling views over La Concha. See for yourself here.
Kapadokia (for high-end pintxos) 
With connections to the prestigious  Basque Culinary Centre, this restaurant has the quality and creativity to match. In itself an attractive slick venue, we particularly enjoyed what the menu's careful assemblage of Basque ingredients had to say. The best meals always tell stories. See more here and here.
Haizea (for humble pintxos) 
A local unpretentious atmosphere, with an absence of insta snapping foodies. The likes of lingoustine, home-made ham croquettes, and local chorizo in a txakoli sauce will only set you back £1.50-£3. Lunch is also covered with quality locally sourced bocadillos (baguette sandwiches) at 3-4 Great British pounds. See more here.
Don't forget the elephant in the room…
La Viña
Look no further than La Viña for a non-negotiable Basque cheesecake. Open since 1959, you're in good hands. 
Check out more Entertainment Now lifestyle news, reviews and interviews here.