With Easter rapidly approaching this weekend, now is the time to get ahead of planning your Easter weekend!
Below, Entertainment Now has compiled a list of Easter eggs, alternatives and a fun recipe to try this year.
1. Happi | Oat Milk Salted Caramel Chocolate Egg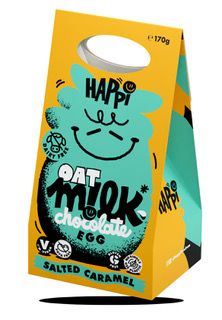 A fantastic alternative, this oat milk vegan chocolate egg is rich and creamy and fully sustainable.
2. Happi | Oat Milk Easter Egg Bar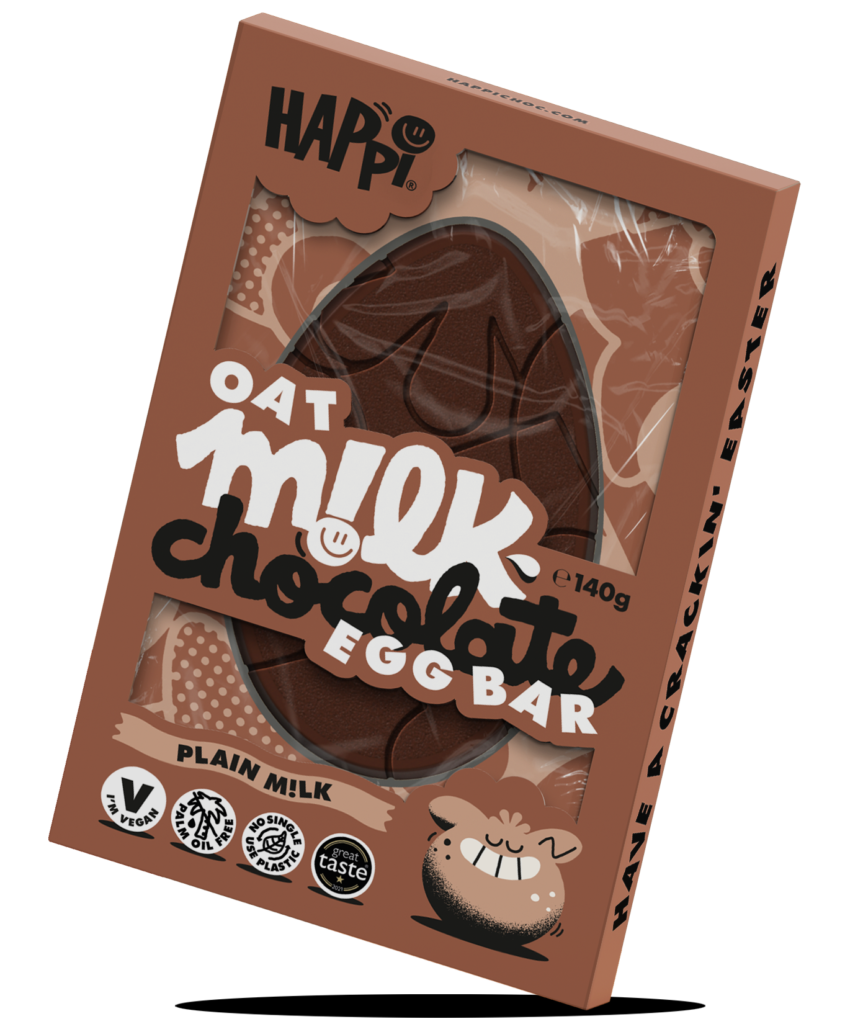 For those who would prefer a chocolate bar, shaped like an egg, Happi's alternative egg bar is perfect. Grab yourself this 140g large chunky egg bar that's free from dairy, soya and gluten.
3. Gift & Graze | Chocolate Mini Eggs, Personalised Half-Filled Easter Eggs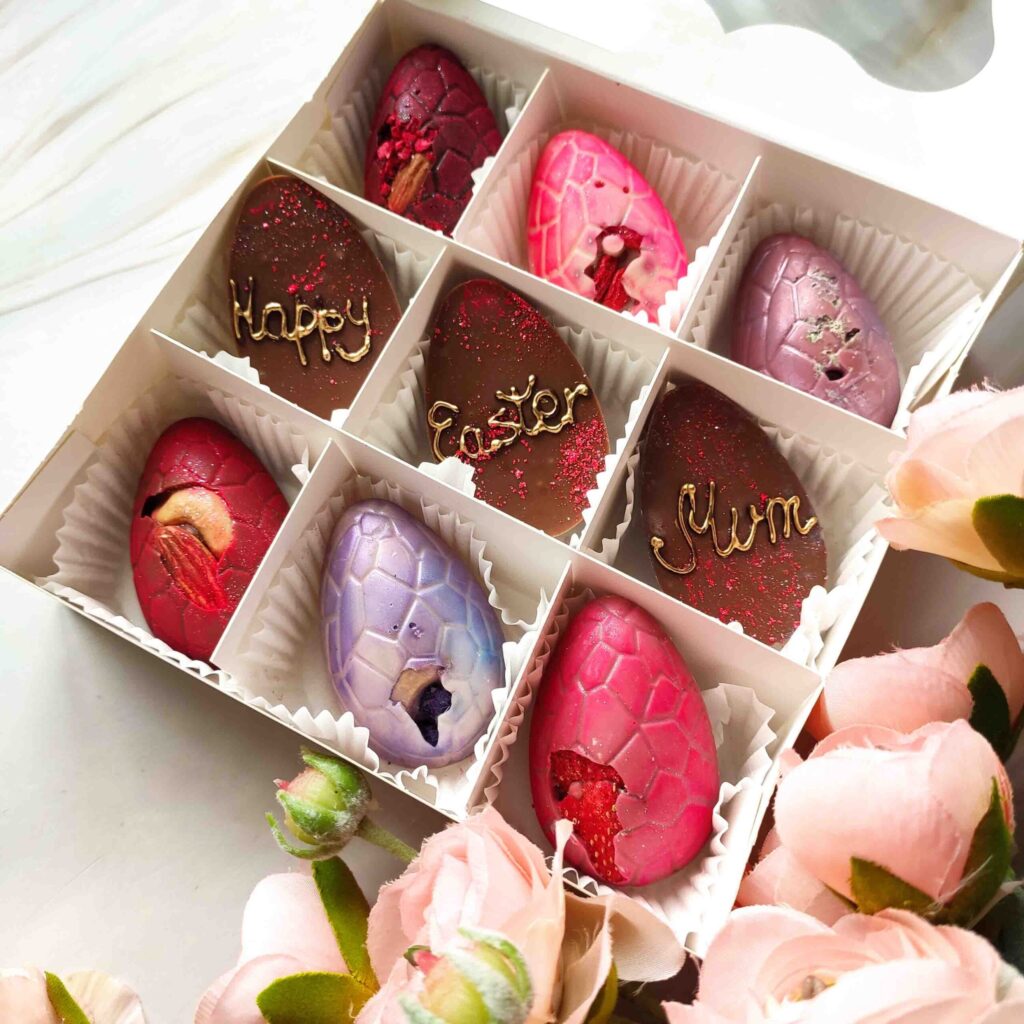 This is the perfect personalised gift for loved ones this Easter. The unique artisan gift box includes 9 chocolate mini eggs filled with freeze-dried berries and fruits, nuts, seeds, and marshmallows. You are free to personalise these eggs as you wish.
4. Pierre Marcolini | Plumier of little praline eggs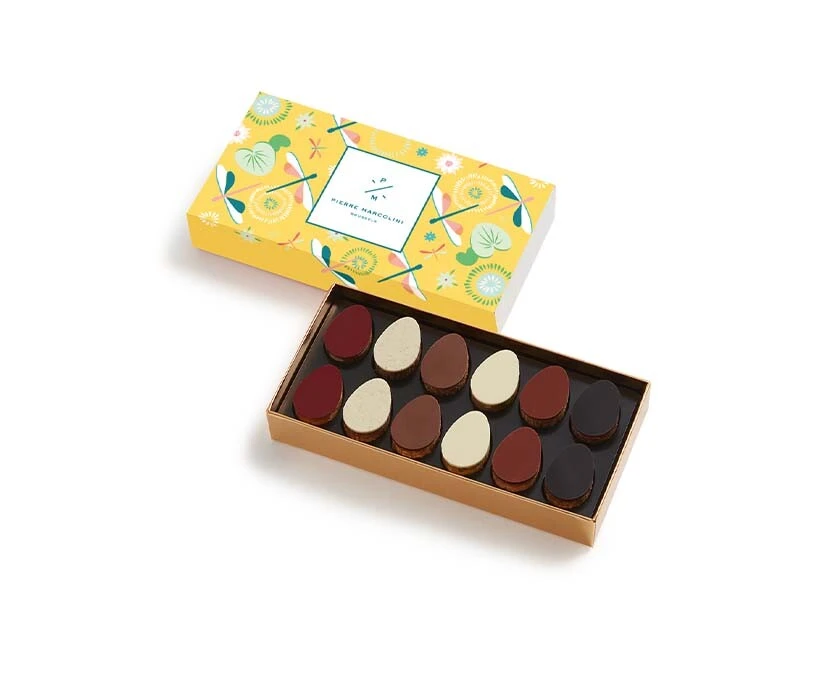 For a luxurious choice, why not try this indulgent box of pralines from Pierre Marcolini's Easter Collection. The eggs are available in 6 genius flavour combinations:
– Almond praline, dentelle de Quimper biscuit, confit orange peel and squash seeds
– Lemon-infused dried fruit praline and flax seeds
– Hazelnut praline, almond and white sesame nougatine
– Pistachio praline, dentelle de Quimper biscuit, pistachio pieces and sunflower seeds
– Dried fruit and kinako praline, toasted rice crisp
– Dried fruit praline, dentelle de Quimper biscuit and black sesame
With beautiful, striking Spring packaging, these will make your loved one feel truly special this Easter.
5. Bird & Blend Co. | Cream Egg Tea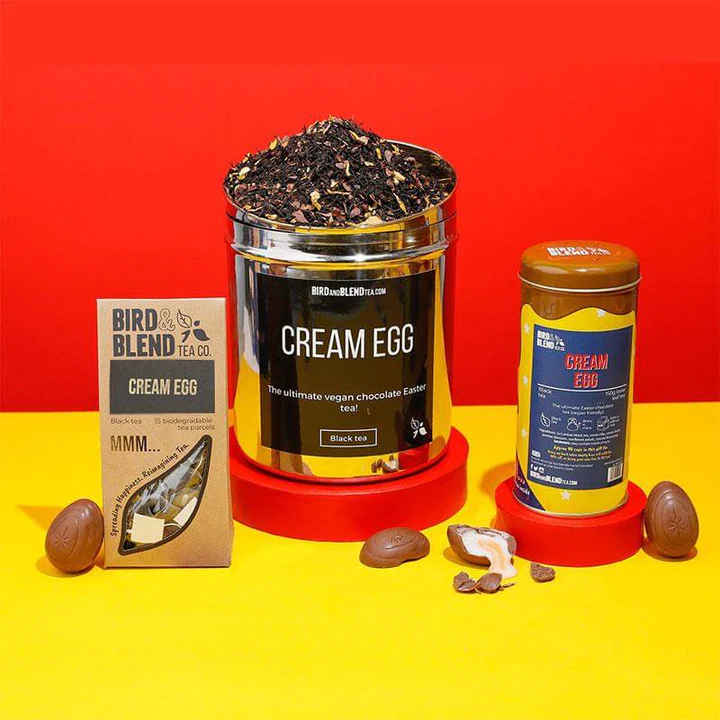 Bird & Blend Co. have taken an Easter classic and given it a tea twist. This is the ultimate vegan chocolate tea this Easter!
6. Farhi | Milk Chocolate Speckled Mini Eggs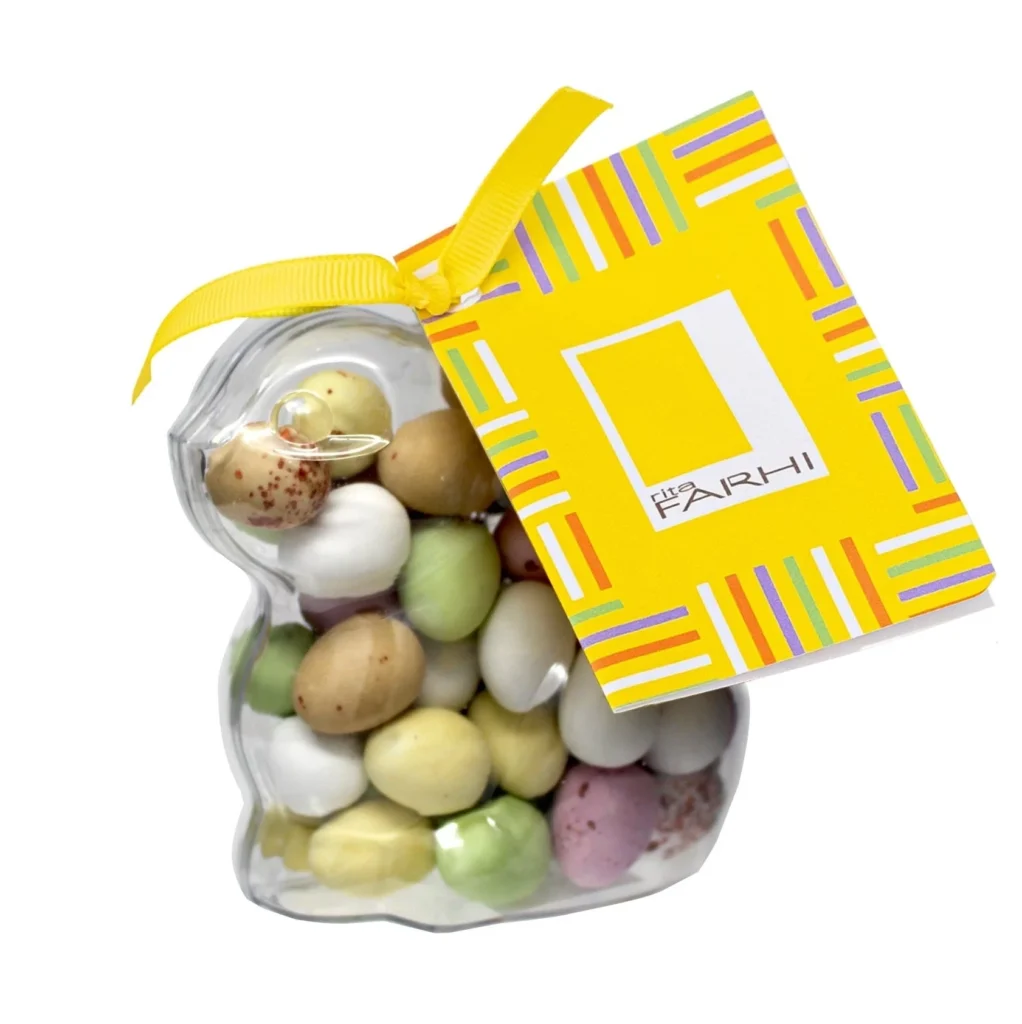 Filled inside of a seasonally appropriate bunny-shaped container, these tasty speckled chocolate mini eggs make for a wonderful and fun treat for all ages.
7. Farhi | Jelly Fried Eggs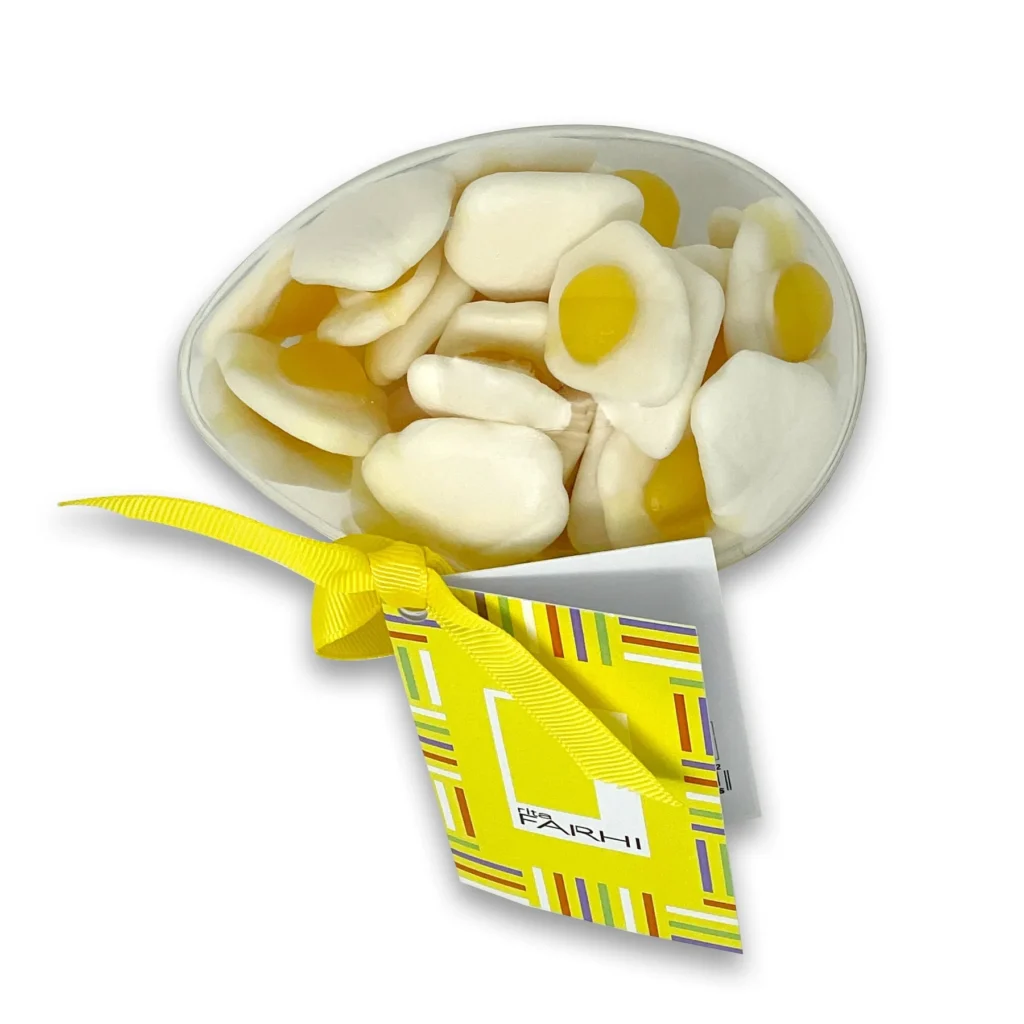 Another alternative treat to chocolate, these jelly and foam sweets are handmade in Britain and are a treat for the taste buds.
Easter Recipe
Cream Egg Baked Oats from The Great British Porridge Co.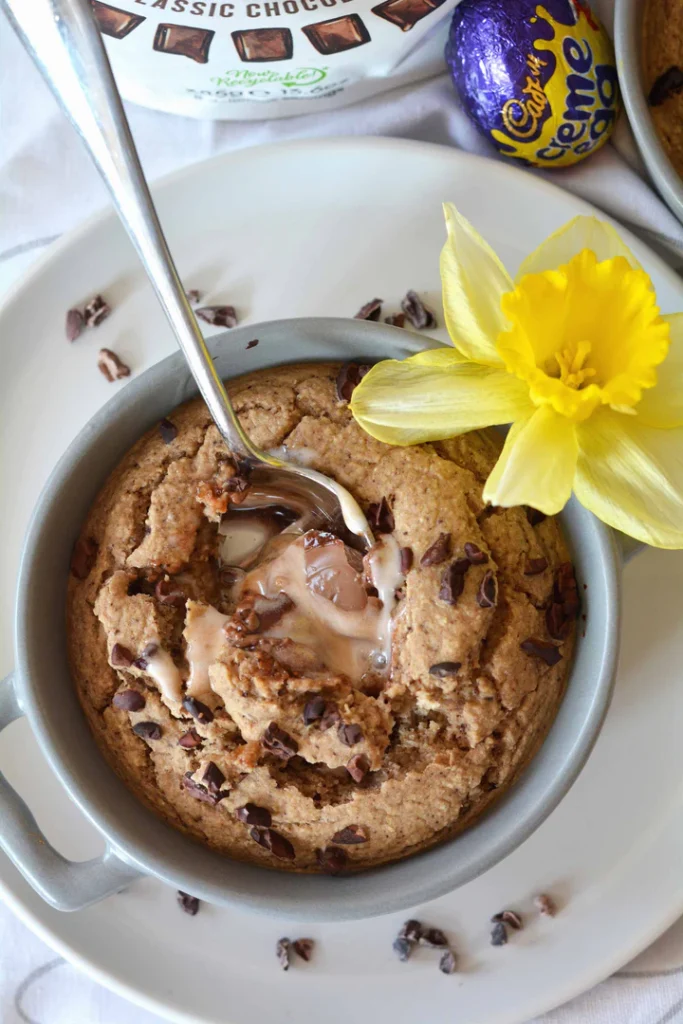 This year, why not try the fantastic recipe below from The Great British Porridge Co. for the perfect Easter breakfast. These Creme Egg baked oats are exactly what you need to kick-start your Easter celebration! 
Ingredients:
50g The Great British Porridge Co Classic Chocolate Oats
1 Scoop chocolate protein powder
1 Banana
½ tsp baking powder
50ml plant-based milk
1 x Creme Egg
A handful of cacao nibs
Method:
1. Start by preheating your oven to 180℃..
2. Blend together the oats, protein powder, banana, baking powder, and plant-based milk.
3. Pour the oaty goodness into an oven-proof ramekin and pop the cream egg in the middle with a sprinkle of cacao nibs on top.
4. Bake for 15 minutes and enjoy this Easter extravaganza!
Check out more Entertainment Now lifestyle news, reviews and interviews here.