The highly anticipated grand final of the Eurovision Song Contest 2023 kicks off in Liverpool tonight, with Sweden and Finland among the favourites to win.
The show will seamlessly reflect the culture of both its host city and last year's winner, Ukraine, who could not host the show due to Russia's invasion.
Kalush Orchestra, 2022's Ukrainian champions, will kick off the show at 8pm (BST).
Ukraine's winner of Eurovision 2016, Jamala, 2007 performer Verka Serduchka and the UK's Sam Ryder will also perform on the night.
The UK will be represented by Mae Muller, whose fun track I Wrote A Song will be the last entrant performance before the public vote opens. In a voting first, countries that don't compete will also be given a say in the results – with viewers from the US, India and elsewhere able to contribute a "rest of the world" vote.
The show will be presented by Alesha Dixon, Hannah Waddingham and Ukrainian singer Julia Sanina, with Graham Norton joining them during the beginning, the voting stage and the end in between his usual commentating for the BBC stream of Eurovision.
Throughout the show, we'll witness a Vogue dancer dressed as a cat, missiles clad with sparklers and plenty of vibrant costumes (including the odd white underwear brief).
Here are some other things to look out for on the night.
1. American poet Poe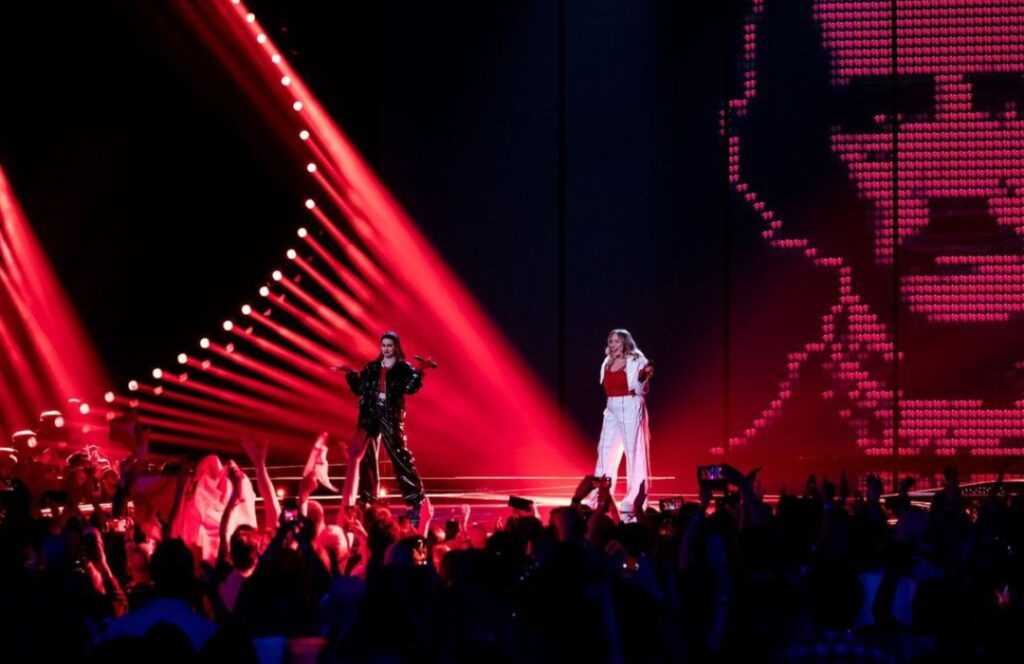 Austria's Teya & Salena are the first to perform, with a slick electropop tune about being possessed by the spirit of American poet Edgar Allen Poe, who compels them to write a hit song that gives them a contract with Universal Records.
Beneath the surface, however, the song's a commentary on the music industry's mistreatment of songwriters. At one point, the duo chant "zero dot zero zero three", which is in reference to Spotify's paltry royalty rate.
2. A mystery guest?
Rumours have been around all week that a mystery guest will make a surprise appearance during the grand final. Some think it will be local hero Paul McCartney, others say it's Princess Kate. But nobody knows.
During the grand final dress rehearsals, as it got to the performances after the entrant acts, there was talk of changing narratives for the rehearsal in order to not give things away. But what or who might this be?
3. Essex's Adelle impersonator representing Lithuania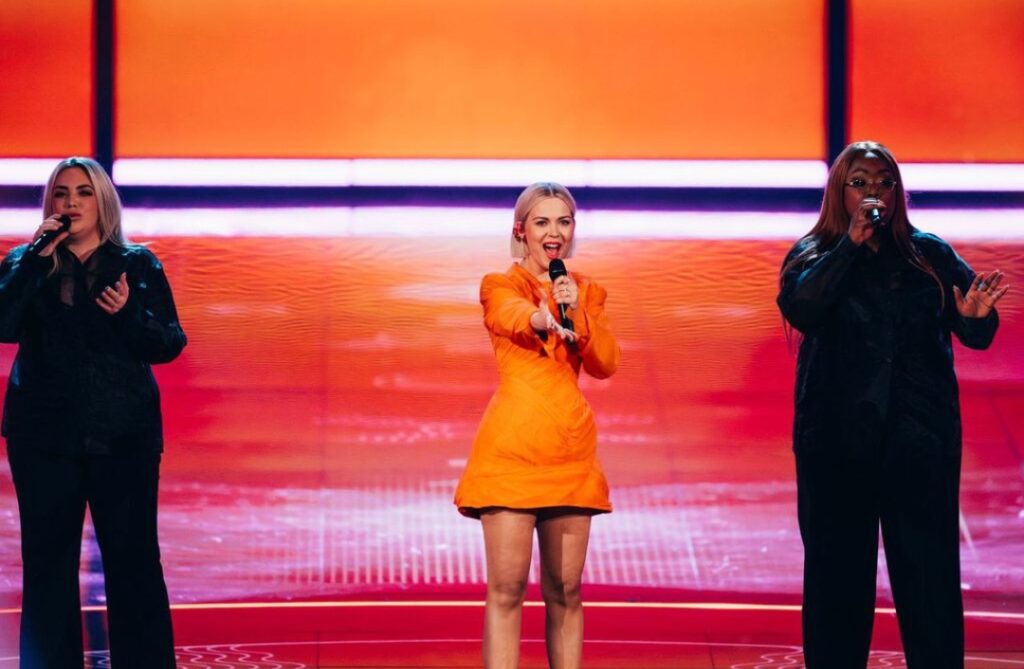 Mae Muller isn't the only entrant from the UK in this year's Eurovision. Nicola Lambrianos, an Adele impersonator from Essex, is singing backing vocals for Lithuania's Monika Linkyė. She even inspired Monika to take part.
The two met in a bar last year and, after having a joint interest in music, Monika revealed she'd sung at Eurovision in 2015.
Soon after Monika wrote the song she is performing tonight and invited Nicola to Lithuania to sing with her in the country's selection process.
4. Eurovision isn't about politics. Or is it?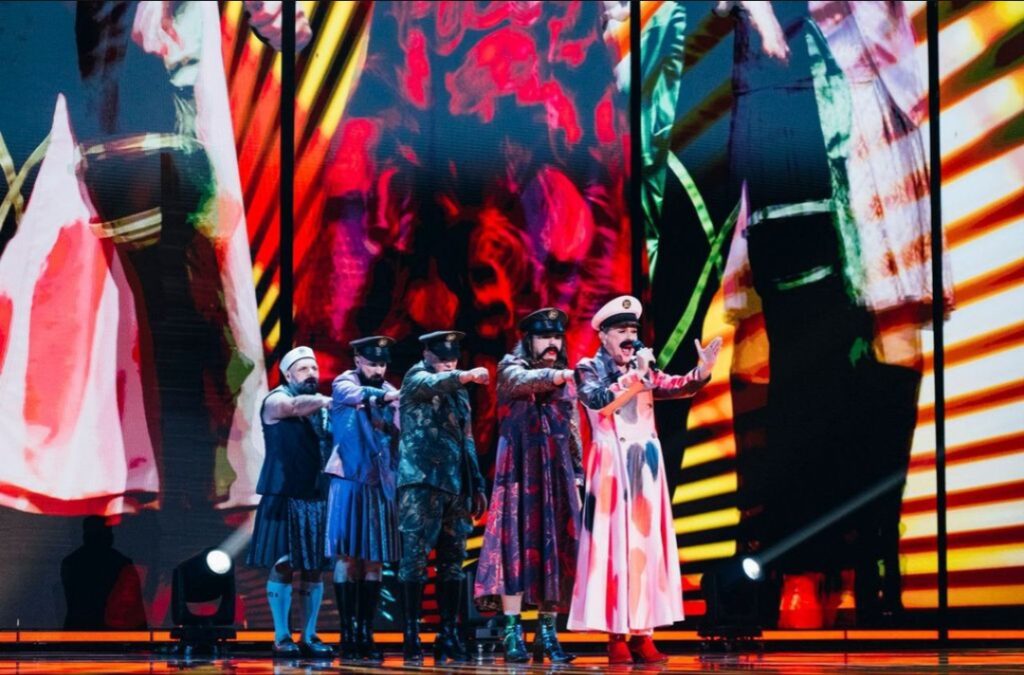 Eurovision was established in the 1950s in hopes of uniting countries after the war, so politics has always been kept out of the focus (except when it comes to voting…).
But while Ukraine's President, Volodomyr Zelensky, has been denied the opportunity to speak at this year's final, the contest includes plenty of gentle reminders of Russia's invasion of his country.
Croatia's Let 3! boldly performs an anti-war song that's a metaphor for the Russian Federation in bloodstained overcoats.
The "tractor" that's referenced numerous times in the lyrics is apparently a reference to Belarusian President, Alexander Lukashenko, who has been an ally to Russia in the war and gave Putin a tractor for his 70th birthday.
Czechia's entrant, Vesna, also sings parts of their track, My Sister's Crown, in Ukrainian. "My sister won't stand in the corner / Nor will she listen to you," they recite. "We're with you in our hearts."
Unsurprisingly, Ukraine's entrant, Tvorchi, also makes reference to the war in their song, Heart of Steel. A shuddering synthpop single, it was inspired by the siege of Azovstal and the civilians who defended the steelworks.
5. Finland's metal hyperpop cabbage work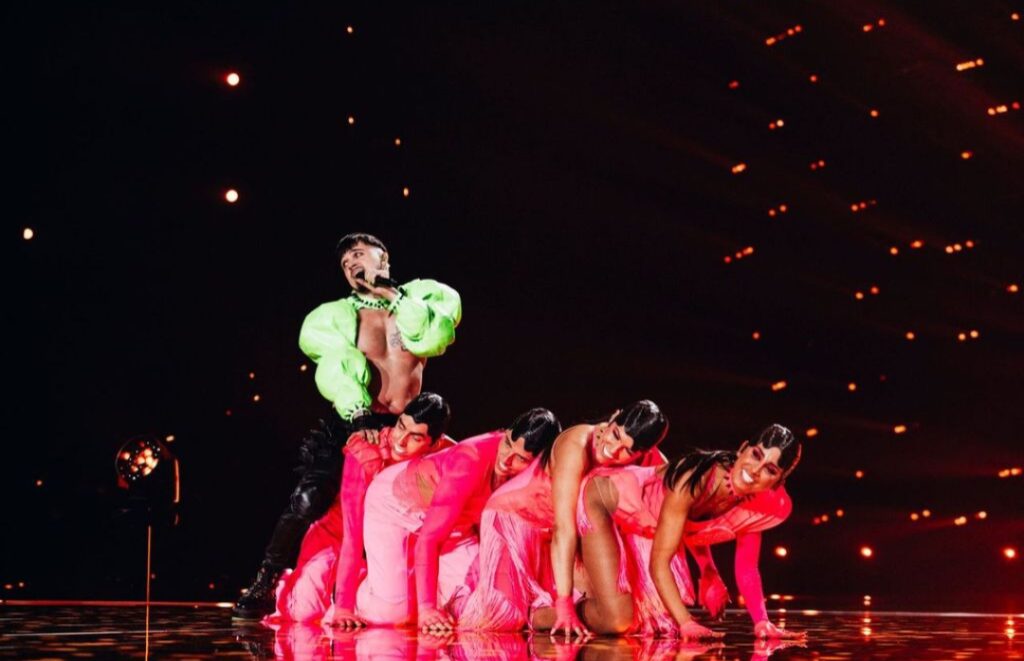 Finland delivers one of this year's Eurovision favourites with the audacious song Cha Cha Cha.
The track is an outrageously brilliant mix of industrial metal and techno that centres on lyrics of the spiritual fulfilment of getting drunk and is the epitome of "dancing like no one watching".
In an interview with the BBC, he revealed that his lime green bolero sleeves have been nicknamed "the cabbage worm", in respect of a chain of Finnish sex shops.
Check out more Entertainment Now music news, reviews and interviews here.
Follow us on Instagram, Twitter and Facebook to keep updated with the latest news.