Everybody has guilty pleasures and for many they can't help but be entertained by Reality TV whether it is Keeping up with the Kardashians, Love Island, the Bachelor or any other of the countless options. Reality TV is often dismissed as shallow, trash TV but these genre has only gained popularity over the past few decades.
Reality TV also gives audiences the chance to see social and cultural movements happen in real time whether they are being shaped by the show or if the show is being shaped by them.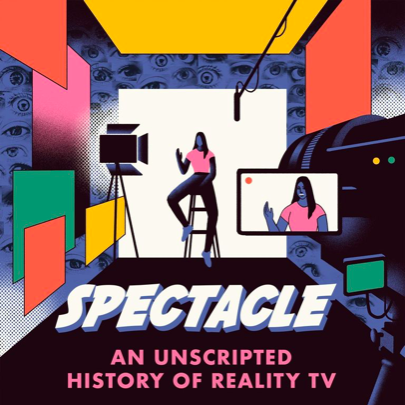 The Neon Hum Media society podcast 'Spectacle: An Unscripted History of Reality TV' takes listeners through the movements of reality TV. In this season for 2021, the podcast's host Mariah Smith dissects the history of the genre one show at a time, revealing how it's shaped our culture and how our culture shaped it.
BONUS: if someone pokes at you for enjoying your guilty pleasures you come back at them with an educational retort about its cultural and social impacts.
Check out Spectacle: An Unscripted History of Reality TV on Apple podcasts, Spotify or anywhere you listen to podcasts to indulge your guilty pleasures and learn more about the series you enjoy.
Click below to listen to this season's first episode
Check out more Entertainment Now podcast news and reviews here.