Following the success of his debut single, 'Time Out' (just under 4 million streams), London-based pop singer-songwriter AJ Wander releases a brand new single, 'Take It All', on 22nd October via Elevation. The track was produced by co-writer Gethin Williams alongside Brad Mair ((Dean Lewis, Jamie Cullum, Kygo). The video to accompany the song is a beautiful emotive performance from the artist.
"Fresh talent with much promise… an impressive debut"

– MUSIC REPUBLIC MAGAZINE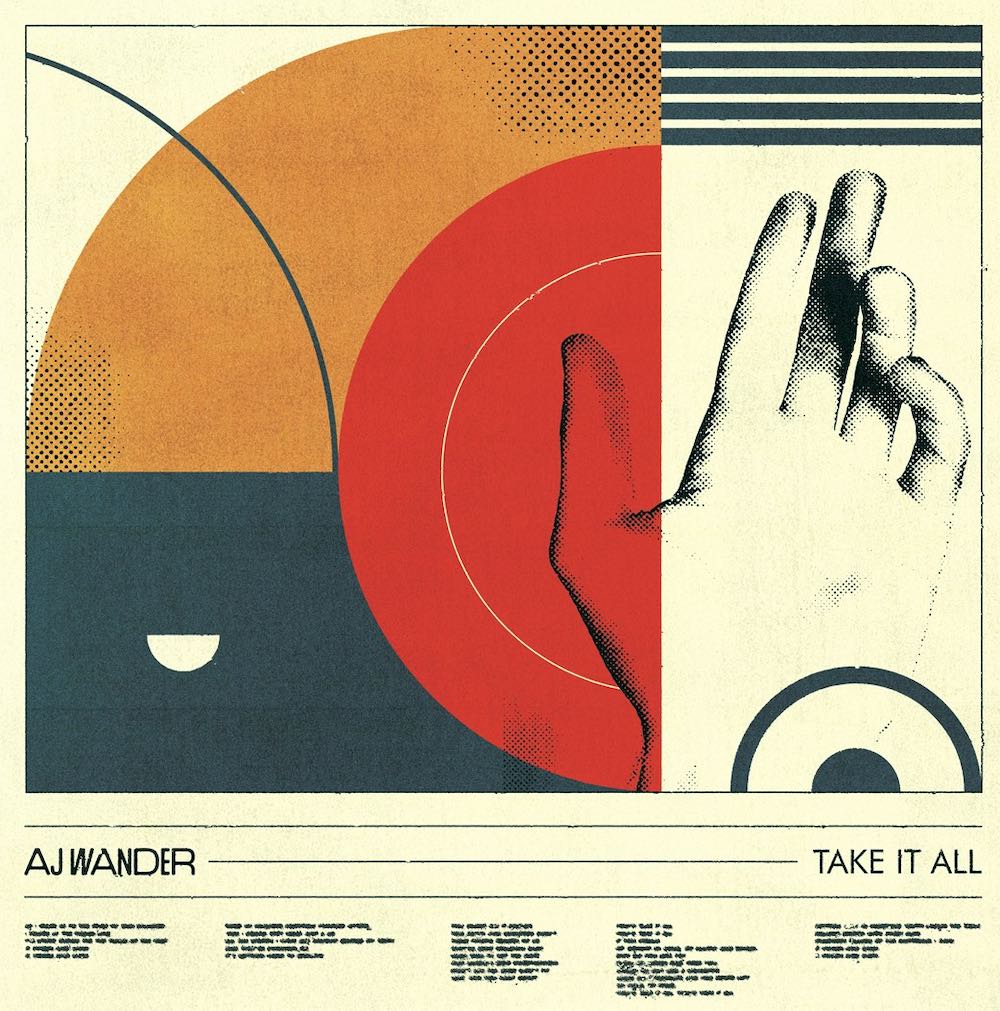 "'Take It All' is me learning to let go, reminding myself not to get distracted by glimpses of light amongst the darkness. It's a moment of remembering my self-worth and gaining perspective on a toxic situation. I wrote the song with my mate Gethin Williams last winter, in his caravan in rural Wales." 

– AJ Wander OCTOBER 2021
Since November last year strong Spotify editorial play listings have allowed music fans worldwide to discover this talented young musician. He recently released the 'Time Out' EP that featured three different versions of the track, including a stripped and piano version.
Prior to the ongoing pandemic, AJ had been running himself ragged playing covers at piano bars and hotels across the UK. Once lockdown hit, he turned all his energy and focus into creating his own music and pushing forward his solo career. Wander's drive paid off as his new music led him to sign a management and recording deal with Elevation, a USA-based music company that specializes in artist development, and a publishing deal with BDi Music, administered globally by Bucks Music Group. With more music to come, Wander is poised as one of the British artists to watch in 2021.
Wander, the son of a pianist father, had music in his genes from an early age. Varying instruments were scattered around his childhood home in the suburbs of south-east London; a musical landscape that inspired a young AJ to sing, play and eventually to write. He grew up listening to his parent's favourites and was influenced by some of the greatest songwriters of all-time including The Eagles, Elton John, Carole King and The Beatles.
Following some time living in Sydney, Australia; Wander decided to listen to his heart and return home to pursue music. He enrolled at ACM in Guildford where he joined indie band Tors. He spent 2 years with the band before leaving to chase more creative fulfilment as a solo artist.
While his songs tackle relational pain lyrically, they are uplifting and not despairing. They carry a more cinematic, inspiring quality that stays with the listener in the truest sense of pop traditions. Wander's emotionally engaging tenor and melodic piano riffs provide a warmth and depth rarely seen from a young songwriter.
"An honest and raw portrayal of a breakup, as AJ reflects on his own experiences with a depth of emotion that will leave the listener teary eyed and nostalgic of their own past love stories."


– CULTURE COLLIDE
Listen to "Take It All" on Sound Cloud, Spotify and Apple music.
Check out AJ Wander's 'Time Out' and 'The Works' EP here and performance video of 4 songs from the Unlocked Virtual Festival here.
Stay up to date with all of AJ Wanders great work on his website and socials.
Check out more Entertainment Now music news, reviews and interviews here.