Upstairs by Tom Shepherd
Customers are taking the stairs two at a time in their haste to get to this new restaurant from acclaimed local lad Tom Shepherd. The 28-cover restaurant sits above his dad's jewellery shop in Lichfield, Staffordshire. Before setting up under his own name, Chef Shepherd had been mixing it with the Michelin star teams at Adam's Restaurant in Birmingham and Restaurant Sat Bains in Nottingham.
As well as a three course lunch menu, Upstairs by Tom Shepherd has five and seven course tasting menus which can be enjoyed in the main dining room or at the four-seat kitchen table in the heart of the culinary action. Typical dishes from the contemporary British menus might be the Orkney scallop with dashi, celeriac and apple or the Norfolk quail with shiitake, hazelnut and sherry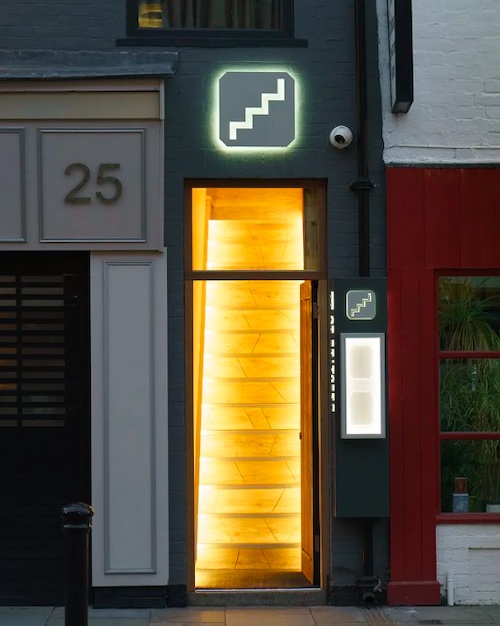 Killiecrankie House
The Cairngorms may be known for their rugged beauty but the new Killiecrankie House, a rather suave restaurant with rooms, will smooth away the rough edges for any visitors. Set in Highland Perthshire, at the gateway to the Cairngorms National Park and around a ten-minute drive from Pitlochry, the new venture serves a single set menu in their dining room and at their chef's counter. 
The menus take a playful approach to some of the tropes surrounding Scottish cuisine. Think dripping-fried porridge and the kitchen's own versions of cock-a-leekie soup. The Highland Wagyu beef is flavoured with green tea, onions and pickled pine while the mackerel is kombu-cured and served with apple and horseradish. We even spotted a menu item which rejoices in the label 'mouldy food'. Which we imagine involves cheese. The drinks list is just as esoteric with beer, wines, sake and whisky rubbing shoulders with non-alcoholic juices, teas and infusions.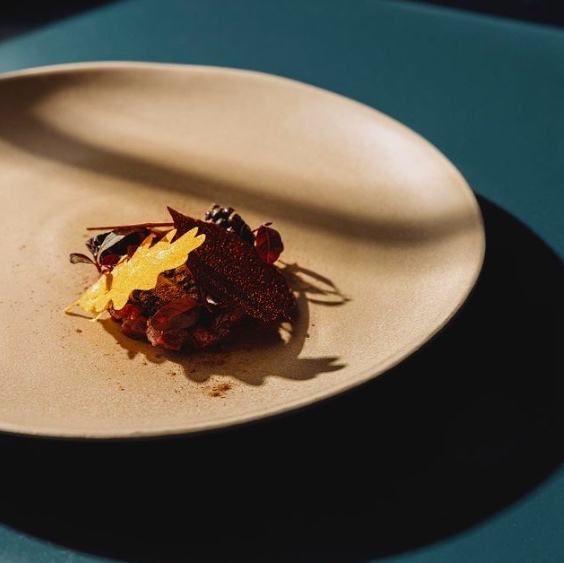 Blk Sheep
Several hundred miles south of Killiecrankie, Blk Sheep is a new, family-friendly grill and 'Baa' which, along with ovine puns, is serving its own take on British classics from Plassey Holiday Park near Wrexham. The dragon-themed play area will please any nippers while the grown-ups can ease into a Flock Star cocktail while deciding between the Old Macdonald Burger, bangers and mash or something from the salad baa. Sorry, we'll stop now. Welsh beef and lamb from local farms and producers such as Stanley Jones Butchers are prominent on the menu.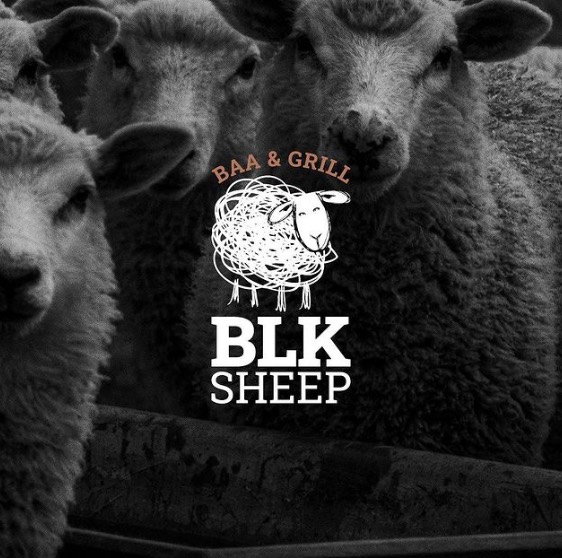 Booking Office 1869
It may be hard to believe now but there was a time when train travel was glamorous. Opening on 16th November, Booking Office 1869, the new bar and restaurant at the St Pancras Renaissance Hotel, London, aims to reinstate some of that Age of Steam charm. The new all day restaurant and bar is based in the former ticket hall of the 19th century St Pancras and, once they feel everything is on track, a roof garden will follow. 
The food offer runs from snacky cashew hummus or Serrano ham to steak au poivre, a monkfish curry or slow-roasted lamb shoulder to share. We'll have a Flying Scotsman to drink. That's smoked dry vermouth, Earl Grey chinato and grappa-aged Amaro. Chin chin. Or should that be Choo choo?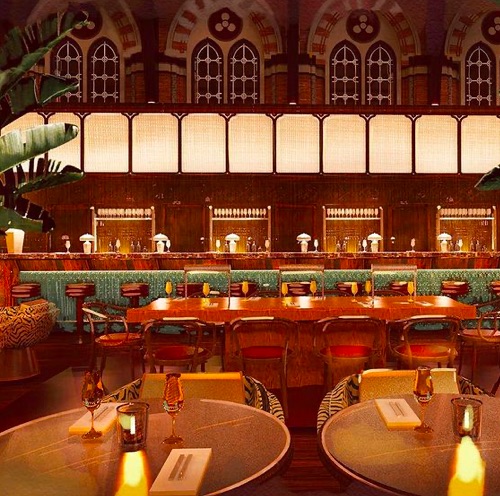 Check out more Entertainment Now lifestyle news, reviews and interviews here.