Entertainment Now recently interviewed London-based pop singer-songwriter AJ Wander to get some insight on him and his work after the release of his brand new single, 'Take It All'. To read more about AJ Wander and his work check out our earlier article here. Listen to "Take It All" on Sound Cloud, Spotify or Apple music and check out the full Q&A below.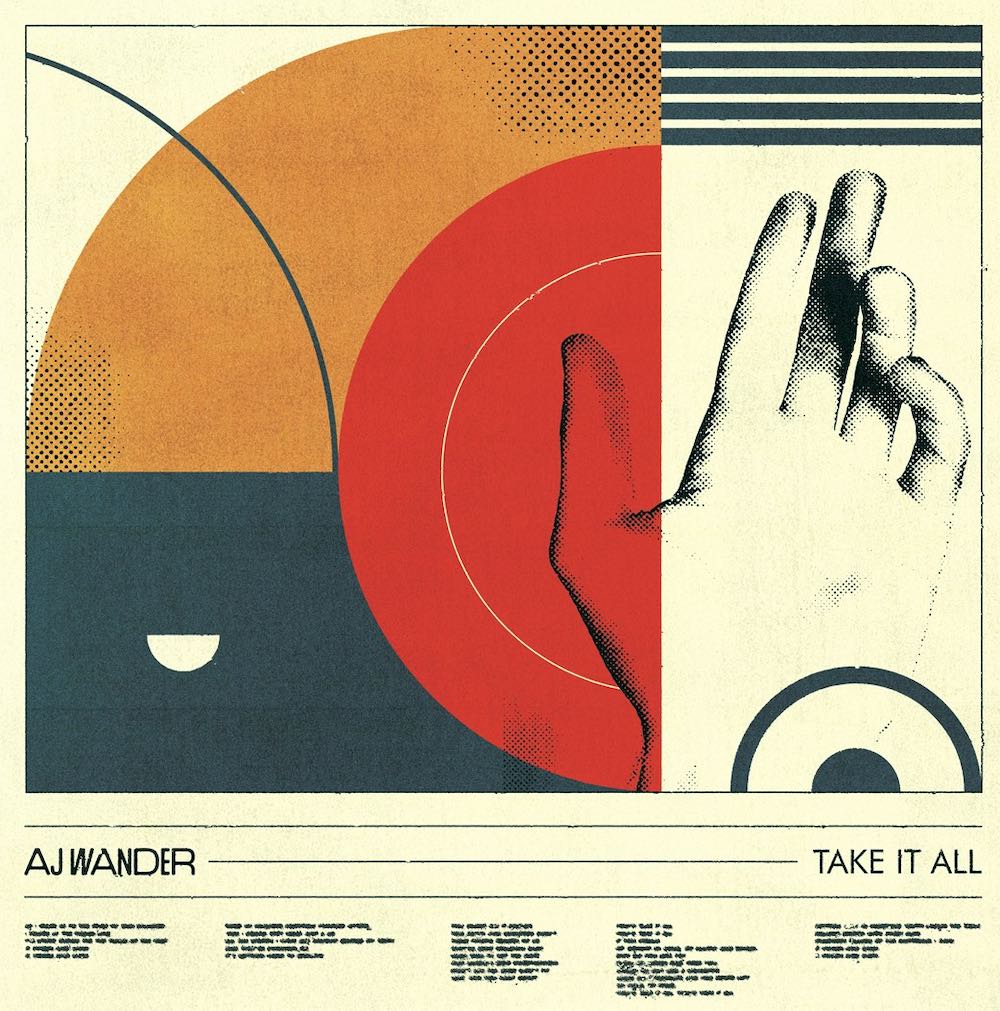 Hey there AJ, how are you?
Hey! I'm not too bad thanks, a little hungover but the sun is shining here in London and I've just ordered a Nando's so things are looking up.
We are almost three quarters of the way through 2021, how has this year been for you so far?
2021 has been gone by in the briefest of flashes. That seems to be how years pass these days though. It's been busy to say the least, I've been able to create a mountain of music this year that I'm beyond excited to release in 2022. I had hoped to get out on the road and play some shows but the covid gods had other ideas. However, I have a feeling they're gonna give me a pass in 2022 and let me sing some songs on an actual stage.
How did you get into music?
Music has been my obsession since my earliest memory. I was always surrounded by music as a child; my dad was a pianist/accordionist when I was young and so our house was always littered with instruments. Evenings were spent around the piano whilst the days were filled with listening to my parent's cassettes and CD's. I started writing when I was about 14 and haven't looked back since. I was a member of a band called 'Tors' for a few years before deciding to step out on my own which brings me roughly to where I am today.
Which of your songs is the most meaningful to you? And why?
Time Out. This song was the first moment of clarity in my first rough patch as an adult. It enabled me to keep a level head and gain some perspective on what, at the time, felt like an inescapable low.
What do you want people to take away from your work?
I don't want to decide how someone connects with my music. One song can mean 8131676 things to 8131676 different people and I think there's a fair bit of beauty in that.
What inspires you and who are your influences?
I find inspiration from my own experiences, using songwriting as a cathartic process to help me navigate the maze that is my mental state. I also like to take a step out of my own world and put my feet into other peoples boots to speculate what they might be going through.
I'd bore you if I listed all of my influences but here are a few:
– BobDylan
– MaggieRogers
– BonIver
– FleetwoodMac
– KingsofLeon
– Carolking
What advice would you give to your younger self?
Chin up, keep going, it'll happen. (Also, too much red wine makes you throw up)
What's next for you?
More music. I'm going to be spending what's left of 2021 in the studio recording the next batch of releases.
What are you most excited for?
To play some shows!
Check out more Entertainment Now music news, reviews and interviews here.