Christmas is quickly approaching and the coming days are sure to be filled with COVID anxiety and long to-do lists but we all should be looking for ways to reconnect with the holiday spirit. This search for holiday spirit during this busy season can be found in these festive podcasts- a perfect background for gift wrapping and cookie decorating.
Christmas Past
Christmas Past is a podcast exploring the fascinating stories behind Christmas traditions and celebrating holiday nostalgia. Introduced in 2016, the podcast has earned a worldwide audience. Each one includes expert guest interviews, Christmas memories from listeners, and fascinating stories.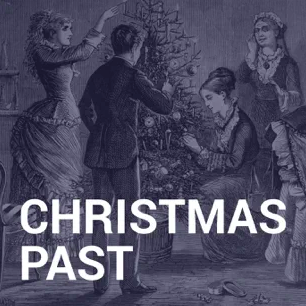 The podcast is the creation of Brian Earl, a software designer living in the San Francisco Bay area.
"I grew up in Massachusetts, where I had my fair share of white Christmases. Christmas has always been my favorite time of year (and really one of my favourite things about life in general) and I created Christmas Past so that I could celebrate the season all year long"

– Brian Earl
The podcast's short and sweet episodes are great for listening while putting up all the final holiday flourishes.
Listen on Spotify | Apple | Google
The Calm Christmas Podcast With Beth Kempton
This podcast is a cosy listen during the darkest season of the year. Bestselling wellbeing author Beth Kempton shares soothing wintery words from her favourite poets and writers, tips for a stress-free holiday season and advice for taking care of ourselves at this time of year.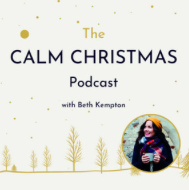 Join Beth at her kitchen table deep in the English countryside to explore ideas for a natural and sustainable Christmas, look into the origins of some of our most-loved traditions, and see how winter is endured and celebrated around the world. With new episodes every Thursday from late October through to the beginning of January, the Calm Christmas podcast is less of a countdown to the holidays than a travelling together through winter… So mark your diary and allow Beth to inspire you to let go of perfection and create a meaningful, nourishing celebration this year.
This podcast is a great option for winding down after a busy day trying to live up to the personal pressures that the holiday season can thrust upon us.
Christmas 365
Dylan Lyles and Matt Kelly are long time friends and big time Christmas Nerds. Despite knowing each other from the Horror world the two ADORE everything Christmas. Join them and a revolving door of guests as they go in depth with your favourite holiday specials, movies, songs, albums and just overall seasonal vibes.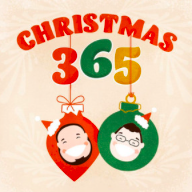 Another perfectly festive celebration to take part in while checking off everything on your to-do list.
listen on Apple | Spotify | Audible
Check out more Entertainment Now podcast news, reviews and interviews here.