Parisian producer, Karim Naas, has established an impressive career in just under two years. With over 10 million streams and 1.5 million video views to date, Naas continues to channel his authenticity with recent new single 'Feel Alone'.
In 2020, Naas entered the international dance music scene with the infectious hit 'Threw A Party' ft. KTK. He has also released remixes for artists such as Sean Paul, Tove Lo, Black Eyed Peas and Kesha.
We chat to Naas to find out more about his career and influences, as well as what he's been working on this year…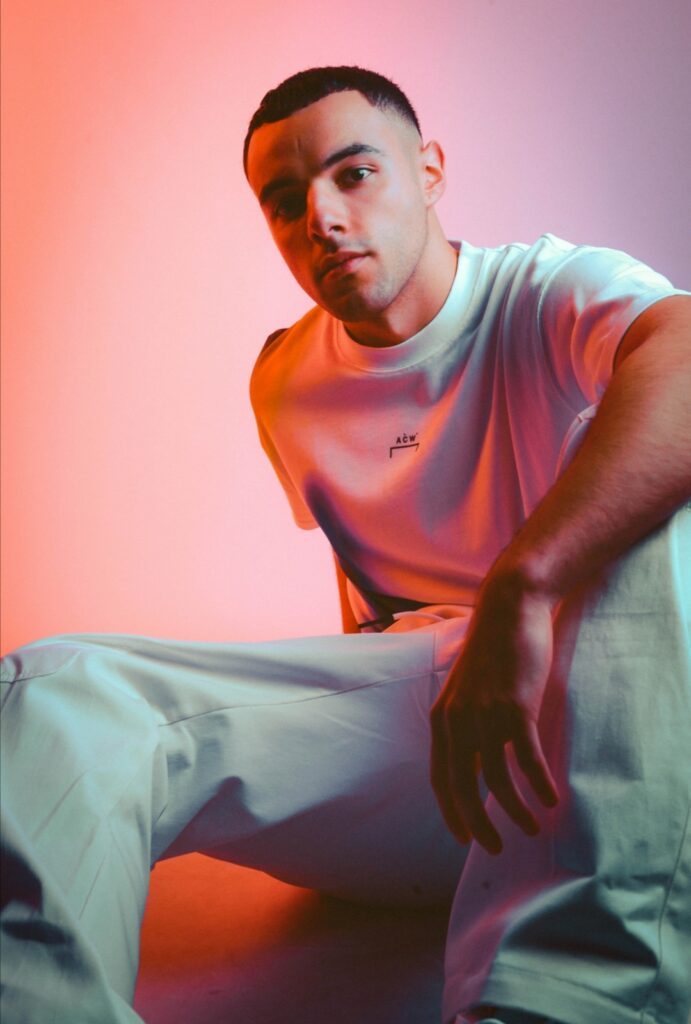 We are almost halfway through 2022, how has this year been for you so far?
This year has been incredible. I've had the chance to release two singles – 'What They Say' and most recently 'Feel Alone', which have benefited from a lot of support worldwide, especially in the UK. I am also proud to have released a remix for Chainsmokers this year, 'iPad', which has received around 700k streams on Spotify only.
How would you describe yourself in three words?
Bold, hard-working, fun.
How did you get into your current career?
I started making music when I was 10. I started by learning music theory and to play the guitar. I grew up listening to a lot of pop-rock bands such as Fall Out Boy or Panic! at the disco, and by learning the guitar I really wanted to be able to play their songs. Then I discovered rap music and I started to make beats on my computer. In 2013, electro music was huge – E.g Martin Garrix – Animals – and I was inspired by that music genre and really started to focus on making my own tracks. I basically kept on working on my own sound, and got the opportunity to sign my own Music Publishing company, Naas Music, to Universal Music Group last year. This was a big step for me, which has allowed me to release several singles and official remixes for artists such as Black Eyed Peas, Sean Paul, Kesha and Tainy.
How would you describe your work?
When I make music, I use a combination of different vibes – urban, dance, pop. I always think of creating something I would personally enjoy listening to either when attending a party or driving my car.
What do you want people to take away from it?
I want people to feel like they've never heard such songs before, and that they can escape from the routine for a moment. With 'Feel Alone' in particular I wanted to create a song that immediately gives you a big smile and the urge to dance!
What inspires you and who are your influences?
When I was younger, I have been highly influenced by French Touch, Daft Punk, Dj Mehdi, that I have then mixed with other musical influences. I have a lot of admiration for French DJs who have succeeding in making France a reference when it comes to EDM.
Who are you listening to at the moment?
Oklou
What, if anything, are you reading?
My thoughts – Montesquieu.
What advice would you give to your younger self?
Keep going.
What's next for you? What are you most excited for?
I'm working on my next singles that will be released in the coming months. Stay tuned!
FOLLOW KARIM NAAS ON
Check out more Entertainment Now music news, reviews and interviews here.