Following yesterday's news of Boris Johnson's resignation as Prime Minister, the comedy play Boris III that premieres at this year's Edinburgh Fringe Festival is still to happen.
Perhaps more relevant than ever, the plays imagines the scenes of when Boris, aged eighteen years old, played Richard III in a school play at Eton. Apparently he didn't learn his lines or prepare and the result was bedlam.
"Strangely enough, the play I've written is becoming more prescient and relevant by the hour! Shadowing Richard III (who Mr Johnson portrayed in a school play), the rise and fall of a scoundrel king is more under the microscope than ever. Well, now the king has fallen on the battlefield, finally forced to his inevitable and long-delayed resignation, saying 'Being prime minister is an education in itself.' But his first education was Eton. The first education of so many of this country's prime ministers has been Eton. So what happened? Where did all this start? And how did we get here? Boris III is an investigation into that education and its consequences. And it's a comedy too, because God knows we all need a laugh right now."

Adam Meggido, writer of the play
It is up to the critics to decide if Boris is remembered as the villain, or if he can charm them playing the clown. About a man who went on to be one of the most decisive figures in modern British politics, this is not to be missed.
"I read an article that Boris played Richard III at Eton. He was something of a golden boy at the time, popular, seemingly a team player, and tipped for success. However, he didn't learn his lines and muddled through on his bumbling charm and comedy. The result was chaos, but he got away with it. Were the warning signs always there? Is he clown, or villain, or both?"

Adam Meggido
The cast so far includes Harry Kershaw as Boris and Matthew Cavendish as Nav, with writer and director Adam Meggido, designer Alex Marker and costume designer Carla Evans.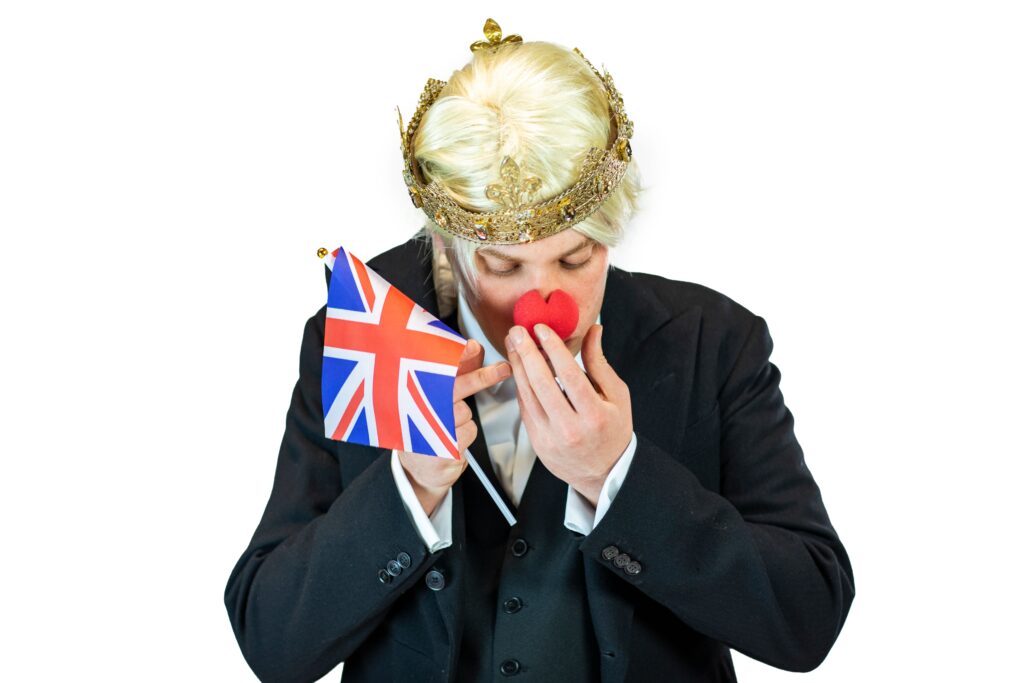 Boris III will be at the Pleasance Courtyard One at 4.10pm for the month of August. For tickets go to www.edfringe.com.
Check out more Entertainment Now comedy news, reviews and interviews here.