Caravan Dream release their new single 'Fantasy', an escape and comfort from the wrong in the world, with an album to follow later in the year.
Formed three years ago in the Middle East while living as expats in Qatar, Caravan Dream are a multinational band who find an emotional escape from the broken dreams left behind in home countries Lebanon and Ukraine. The band are: Hadi Assoum (Lead Guitars & Piano), Radi El Zouhby (Lead Vocals & Guitars), Rami El Zouhby (Bass Guitars) & Oleksandr Banashko (Drums).
During the lockdown at the beginning of the pandemic, Hadi became inspired to write the song 'Heroes Dream' and share it amongst band members in a covers band. But this was a defining moment, as the band decided to start creating their own original material under the new name of Caravan Dream. The new name perfectly mirrors the band's desire to live in a liberated, free, caravan-like world. Soon after, they self-produced their first single 'Heroes Dream', which was later mixed and mastered by Dave Skelton in Ireland.
The new single 'Fantasy' provides a 'perfect virtual space' that we can all retreat to and escape the harshness of the real world.
"A judgement free world where there is no place for natural disasters, wars and sadness. A world away from robotic and heartless surroundings where we all could be happily equal as non-clustered, unlabelled and uncategorized humans."

Radi
Given the uncertainties and sadness in our current world it is indeed the 'Fantasy' we all need right now.
LISTEN TO THE SINGLE ON SPOTIFY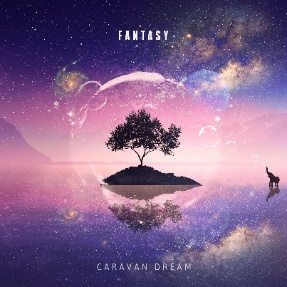 https://linktr.ee/CaravanDream
Check out more Entertainment Now music news, reviews and interviews here.