Hifi Sean and David McAlmont are a dream partnership who have just made a dreamy album called Happy Ending, featuring McAlmont's peerless soul vocals set to Hifi Sean's lush electronica – plus a bonus Bollywood orchestra. It's a joy to hear McAlmont hitting the high notes again. Hifi Sean, meanwhile, was once better known as Soup Dragons and High Fidelity frontman Sean Dickson before retiring from the chart spotlight to concentrate on DJing.
Following tough times in his personal life where he came out, left his family and suffered a breakdown, Dickson flexed his songwriting muscles again on the 2016 album Ft. with guest vocalists ranging from Yoko Ono to B-52s frontman Fred Schneider. But it was McAlmont he wanted the long-term musical relationship with, saying "it's basically us two living out our synth duo fantasies. The Pet Shop Boys are a band, Soft Cell are a band, but I suppose we don't have a band name. We tried McHifi but that fell to the side quite quick."
Entertainment Now spoke to the duo via Zoom from their respective London abodes.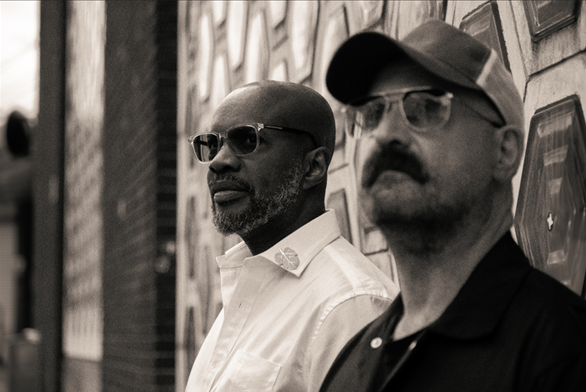 Tell us about the roots of your collaboration.
Sean: Around the time of coming out, I lost a lot of confidence in myself as a frontman and as a singer – hence, why I spent many years DJing. It was a way of being around music but not having to front it. I really didn't realise that fifteen years had gone by that I hadn't made an album. I had to remind myself you need to do this but how can you do it without having to front it? So I came up with the concept of Ft., going through my record collection and choosing people that I loved because of their uniqueness. Meeting David was one of the highlights from it and look what's happened.
David, what appealed about working with Sean?
David: Knowing that Sean was a shape shifter had a lot to do with it. Before we worked together, I knew I would be understood because he had so many incarnations. I remember the first time I saw him was in 1987 on the Chart Show and that was the first time I had heard of anything called an Indie Chart then a few years later there were The Soup Dragons again and this time it was I'm Free and then years later in the mid-2010s this guy made friends with me on Facebook and it turned out it was the lead singer of The Soup Dragons, so when he got in touch and asked me I said yes right away because I knew that history.
How did the album take shape?
D: This is very much an album of its time in that lots of the songs were written over Whatsapp. I'd get the music from Sean via email and record something on my voice memos and send it to him. I'm not a fan of the studio because to me it's claustrophobic and air-conditioned and windowless and all of that stuff, but Sean let me do my vocals. He didn't impose on what I was doing. I couldn't find a better partner to work with.
S: I've got a pretty damn good view up here, I've got windows that look all over London and it's a good place to stand with a vocal mic and sing out that way. It doesn't need to be in a soundproof box. I come from the Joe Meek school of making records. This is a posh DIY record. It really is the poshest sounding non-budget record ever made. It's pretty high fidelity to coin a pun but it was done for ten pence in a living room then I mixed it in a little wooden beach hut cottage. I liked the idea of getting somewhere that was detached. I slept most days and got up during the night and mixed it loud. I think this album has got a nighttime drive feel about it.
It sounds like Happy Ending could be a hopeful beginning…
D: It's very easy to say that your most recent album is the best work you've done but this does feel like the best album I've made. I listen to all my other albums with questions but that doesn't happen with this. I listen to this album for pleasure, which is very rare.
S: We've got a complete high out of how this album's turned out and we've gone into the difficult second album full of spunk. We are most of the way through making the second album and it's quite youthful and energetic sounding. I feel like I'm 14 again in my bedroom making tracks on my portastudio.
D: I want to get the next album done very quickly just because I've got a reputation for being a serial collaborator and I think I've landed on my feet here and I want to reassure the audience that invest in Happy Ending that there's more of us, that we're not just gonna do this and then suddenly there I am next to somebody else. That's not what this is and so the only way to prove that is to do the next album as soon as possible.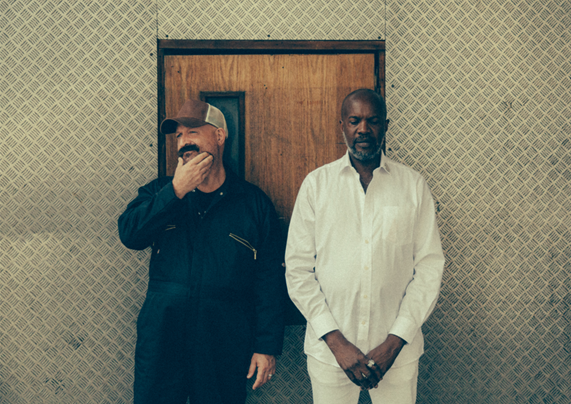 Happy Ending is out now on Plastique Recordings/Last Night From Glasgow
Check out more Entertainment Now music news, reviews and interviews here.