Dreading coming home this evening to dry bulky American pancakes or pretentious floppy crepes? Feel like you're going round in circles with the same old eclipse of burnt beige come tea-time? Worry not, Entertainment Now have your back with fresh inspiration from across the globe.
Here are our top three picks of the novel and non-circular for this Pancake Day. Time to whip up something different with your eggs, flour, milk, and butter.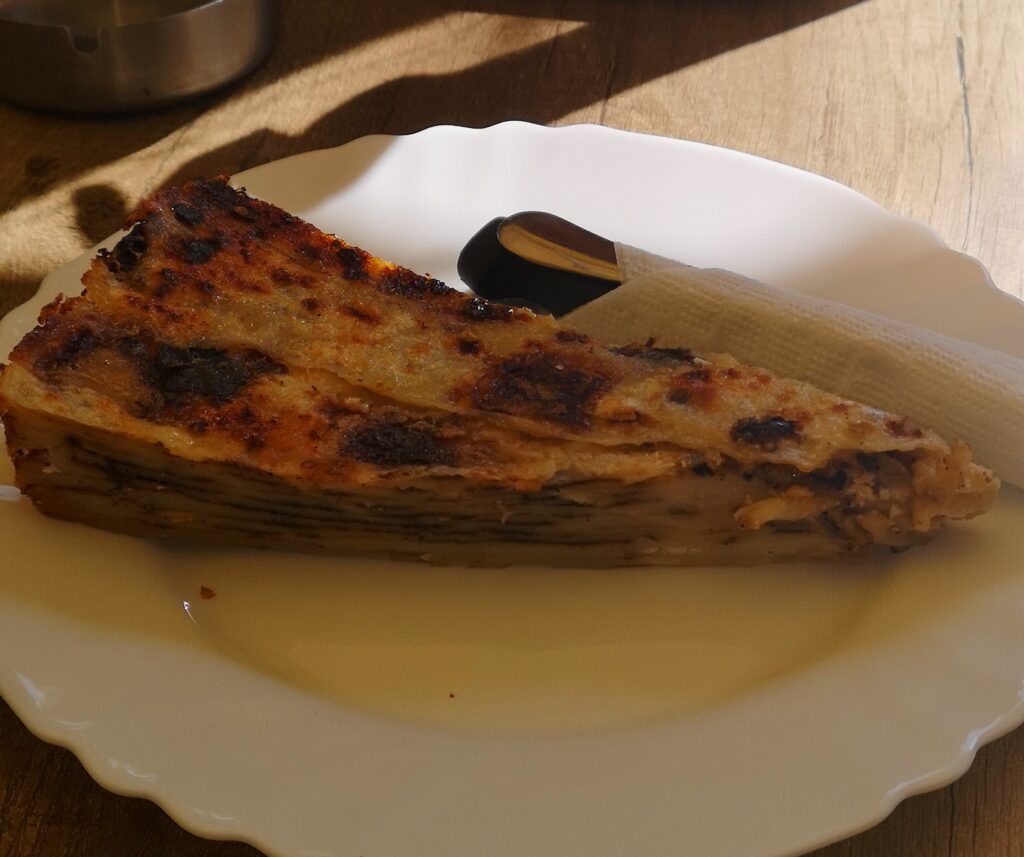 Flia| Flija |Fli | Gjomleze
Blessing kitchens and cafés across Albania, Kosovo, and the southwestern regions of Macedonia, flia is a seemingly timeless ethnic Albanian folk food. All you need to know is that its ten plus layers of battered goodness hold the firepower to shove Shrove Tuesday into another stratosphere.
This stodgy Illyrian gem is often eaten as a main meal with cured sausages, pickled vegetables known locally as turshia, and a motherload of different dairy products that would put your local over-priced cheese counter to shame. But if vinegar and unpasteurised cheese are a cultural appropriation too far, honey is another popular option.
Process wise, we are talking a labour of love. The making of this super pancake involves individually cooking layer upon layer of batter mixture between hefty pastings of a fermented cow's milk cream known as kaymak. If you're stuck with sub-standard supermarkets that don't stock endemic dairy products from the mountainous Balkan regions, sour cream will do the trick.
Rest-assured would-be pancake pioneers, this beast is worth it though. Besides, it could be worse. Traditionally a two to three hour process carried out in an ember-covered pot or saç over a fire, this classic can be easily modernised (and sped up!) with a bog-standard baking tray, convection oven combo. So why not? Whisk some shijshme into your pancake plans.
Another regional option:
There isn't anything on this earth quite like flia. Hungary's rakott palacsinta perhaps comes the closest.
Best local spot:
Sure you can hike deep into the Accursed mountains for an authentic fire singe and paste fresh from the teat of a goat, but for us the flia served in central Pristina's 5 Plus does the trick. Just down the road from the Mother Theresa Cathedral, this fine establishment has you covered for all the classics, including various burek. But for that ultimate tank-fill, there's really only one choice…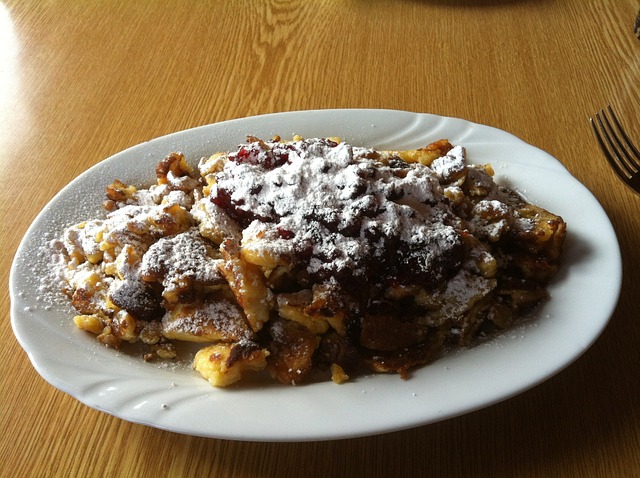 Kaiserschmarrn
Six hundred or so miles north of pancake wedge country, Austria and Bavaria provide another round-alternative with a decadence fit for a king. It is said that kaiserschmarrn or the Emperor's nonsense owes its name to one historical superfan, Kaiser Franz Joseph I and his not-so-positive initial reaction. Yet this glorious Viennese invention really asserts a royalty in the pancake world all of its own.
Made from a mix of flour, milk, vanilla sugar, and folded egg whites, before being pan-baked into the fluffiest pancake you can fathom, the nonsense kicks in when the creation is then smashed up and mixed with all manner of o' so German accompaniments.
Schnapps-soaked raisons are a traditional go to, as is a plum compote, but really you can't go wrong with any number of compotes or creams for this beauty. Don't forget the icing sugar at the end!
Another regional option:
Palatschinken (Austrian crepes best with Apricot) or frittatensuppe (Sliced pancake soup).
Best local spot:
Heindls Palatschinkenkuchl is a local favourite for all manner of batter-based treats. Based in the Viennese hometown of our dessert in question, their renditions of the kaiserschmarrn are as magnificent as you'd expect, with various indulgent topping available. Don't forget an Almdudler on the side!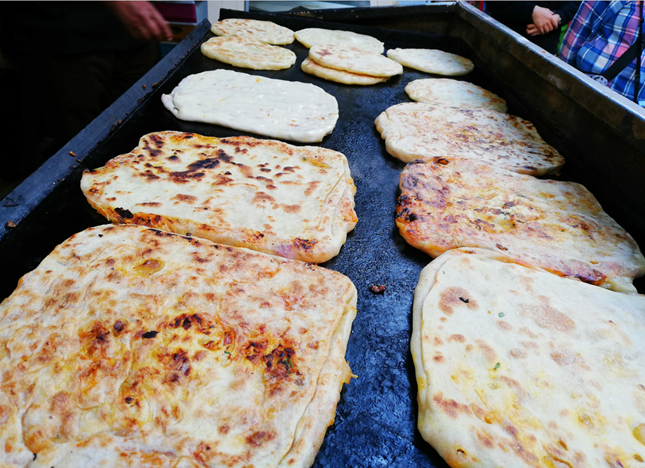 M'semen | Mesemmen | Rghaif
Made from a dough, before being flattened, folded into a square and cooked in a frying pan, m'semen will take your perception of pancakes to uncomfortable new horizons. Is it a pancake? Is it a flatbread? Who knows! All you really need to know is that with an Arabic name that translates to 'with clarified butter', this north African breakfast staple is going to be good.
Found across Morocco, Algeria and Tunisia, m'semen is often consumed with honey or cheese. However, this pan-fried treat can even be found stuffed with meat, or vegetables including tomatoes and onions. It really is the perfect carby blank canvas for sweet or savoury.
So don't let the d-word put you off. The dough behind m'semen is a simple one using bread flour, yeast, salt, sugar, and water before an equally simple folding process that involves semolina and of course clarified butter (or just oil). The results are a Shrove Tuesday shakeup to remember. Give it a try!
Another regional option:
Meloui (a similar dough-based pancake to m'semen but round) or baghrir (a round pancake made from semolina flour that almost resembles a crumpet).
Best local spot:
We couldn't possibly say. One of the real pleasures of travelling to many places in North Africa and the Middle East is the dazzling display of commerce and hands on skills behind every shop front. In such spaces, bakeries are particularly special. Industrious but humble, the chain of workers on display recite a choreography that has changed but ultimately still echoes the knowledge of generations gone by… you're in good hands wherever you go.