Wildlife trips to elephant sanctuaries, wildlife trips to elephant sanctuaries, wildlife trips to elephant sanctuaries.
I love animals, I do, but 10 scrolls into trunk hugging on Instagram and visceral, negative feelings come to the surface. Urges to burn elephant pants or post images of illicit paper openers come and go. Unfortunately, an inexplicable desire to steer clear of North Thailand's new Serengeti for millennials seems terminal.
I just feel like I've already been! Where khaki, moustache wax and rifles have come and gone (unless you're an American dentist), now kenzo, banana hats and selfie sticks labour after the world's fattest land dwellers, swapping shots for snaps with only slightly less commotion.
I'm sorry but no. One hundred images of dumbo later and I'm out. Besides, why travel so far to touch tips with nature?
Three years of covid, and one weather window later, South-East Asia's elephants, whale sharks, and monkeys have probably never been more pestered. There's no denying it. Eco-touristic experiences of animals are in, and perhaps for good reason.
Fading are the days of big game hunting, lion whips and bear dancing. The future belongs to initiatives that benefit communities, natural and opposable-thumbed. Be it sanctuaries, conservation volunteering, sustainable safaris, or guided trails, ethical wildlife trips are becoming a non-negotiable.
Yet too often, equally amazing conservational experiences just around the corner are flown over for those more exotic social-media wall trophies. Trips a stone's throw away can be ethical for more reason than one.
Nearby natural phenomena are also a great excuse for that off the cuff long weekend away. The upside, over-tourism will hate you for it. Herds, shoals, and flocks can lead you out of season, away from the algorithms, and off the beaten track.
So why not? For cheaper flights and less selfie-stick dodging, read on. Interactions with nature to remember don't need to take you thousands of miles away. Here are some guided, self-guided, and outright just walk more than two miles from your house ways to get a fauna fix closer to home.
Bears in the Balkans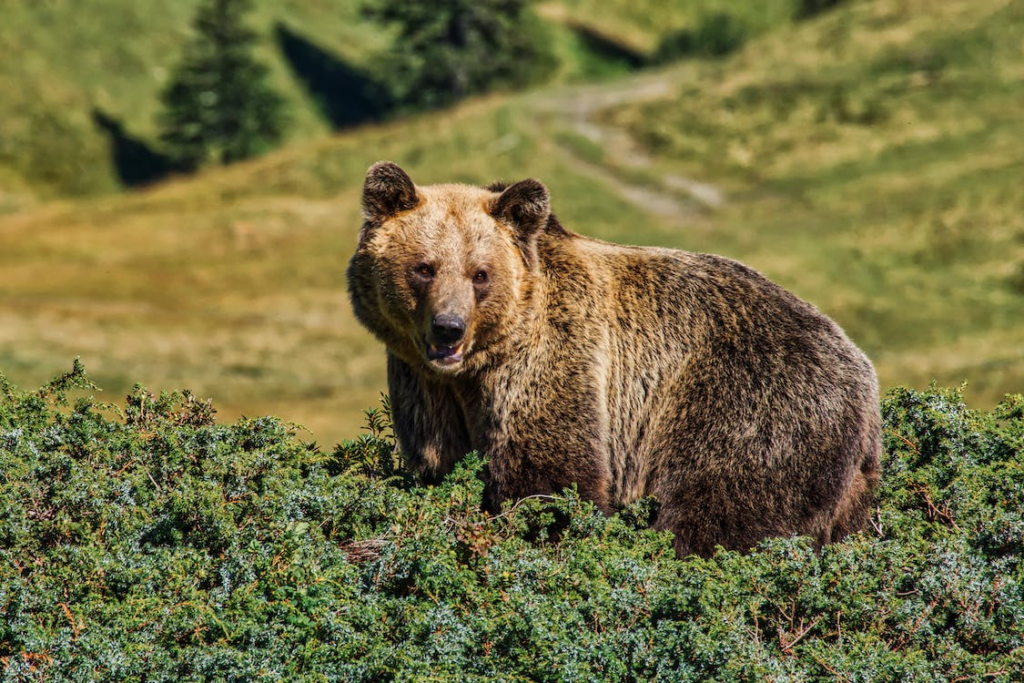 If you go down to many European woods today, you're sure of a big surprise. Across the continent, populations of Eurasian Brown Bear are strengthening, and tourists aren't far behind.
Yet, whilst Finland and Romania harbour some of the highest chances, magnificent wildernesses of the Balkans lay underappreciated in a growing market focus for wildlife trips. One such location straddles Bulgaria's southern border with Greece.
Deep in forests amidst the dramatic crags, karsts and crevices of the Rhodope range, the importance of a relationship between tourism, local communities, and a modest population of roughly 180 bears is beginning to be realised.
Collaborations between Julian Perry's NGO Wild Rodopi and companies like Balkan Trek and Responsible Travel, provide opportunities to experience fiercely beautiful Greco-Bulgarian bear country whilst aiding communities, furry AND furless.
Packages combining data collection, hikes, and observation sessions, with time in rural communities allows for the perfect combined experience of bears and local heritage. Clients aren't the only ones to benefit.
Whilst the data collected by groups directly contributes to important conservation efforts, uses of accommodation and produce that benefit the local economy rally locals behind a historically persecuted bear population. What's not to like?
Elsewhere, Sharr mountain hinterlands on the Kosovan-Macedonian border hold a similar potential. Although the bear tours of Bulgaria are still only a distant possibility here, rapidly developing trail schemes, guided or otherwise, will plunge you into one of Europe's least known stomping grounds for large predators (as always safety is important).
The 'Bear Trail' of a wider EU development project in the region (read more here) is a great place to start. Otherwise, why not think bigger with the Sharr range's High Scardus trail– a cross-border hike through FYR Macedonia, Kosovo, and Albania?
Prizren's Tourist Information Center & Sharri Ecotour provide expertise and guided opportunities from the Kosovan side. Albanian-based Zbulo also have you covered for border permits and an epic mountain bike tour of the area.
To be clear, whilst bears, wolves and lynx are all found in the area (read about a recent bear encounter in the region here), hiking prepared but with no expectations is the best policy. Besides, this region is all about the journey not the destination.
Amidst the deep valleys, patched forests, rolling heaths, and imposing peaks of the Sharr mountains, a varied landscape harbours an array of different species and cultures. Chamois climbing displays aren't easily forgotten, nor is Gorani burek.
So what are you waiting for? Get over the Elephants. With everyone's favourite jungle book character out of hibernation since April, there's no time like the present to book a trip to the Balkans. The Four Paws Bear Sanctuary near Pristina ensures you won't leave empty handed.
Bison in Poland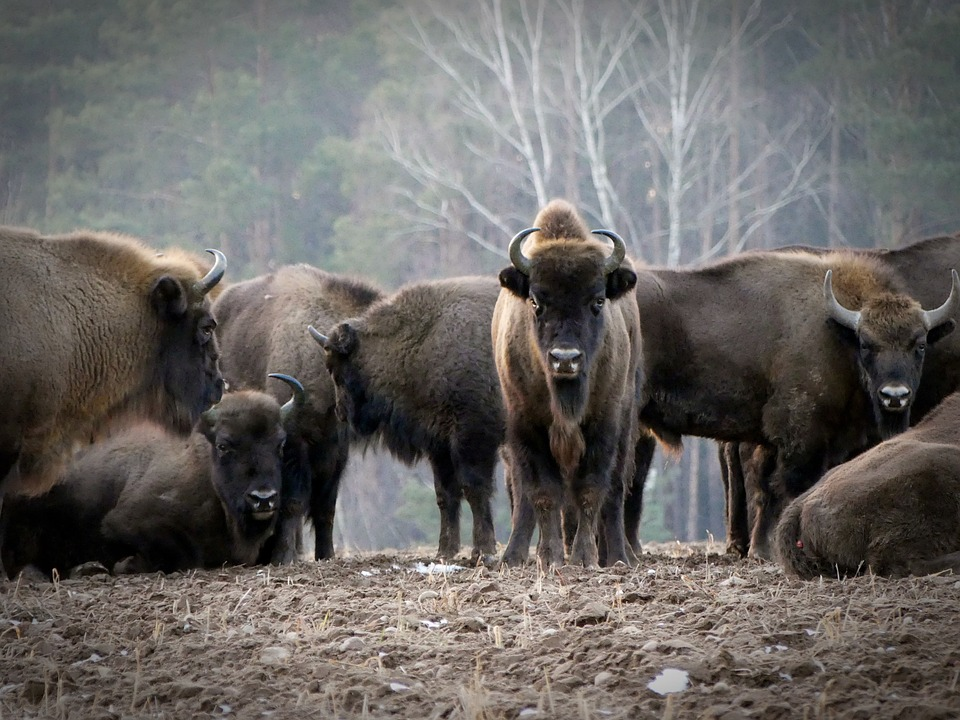 From one wolf country to another, Białowieża Forest on the Polish-Belarusian border should be on your list for more reason than one. This UNESCO world heritage site and biosphere reserve is also the iconic refuge of Europe's heaviest land mammal.
Hunted to extinction in the early 20th century, the European Bison's reintroduction to Białowieża Forest in 1929 has resulted in the world's largest population. Now, 900 crash through the reserve, accounting for 25% of all European Bison. They're not alone.
The reserve's 141,885 hectares are home to 250 species of birds and 59 mammals including Lynx and wolves. A visit to this pristine primeval forest-scape is an immersion into an eco-system just as sexy as anything below the equator.
Yet, to appreciate Białowieża Forest fully on your quest for bison, local experts are the best option. Besides, in such a large area, a 900-kilogram animal is actually quite hard to find. Your best chance is with the pros.
Wild Poland provide a series of quality wildlife watching experiences. With a mission to reconnect people with nature and raise environmental awareness among local communities, this small collective of passionate experts are in the business for the right reasons. Look no further than their four-day long 'Bison safari and wolf tracking' package for your jacked-up spring watch needs.
Can't spare the money or don't fancy the odds? Don't sweat it. Head to the area's smaller 'show reserve' (read more here). This enclosed breeding area guarantees the sightings that will round off one of the best European wildlife trips going.
Boars around Marseilles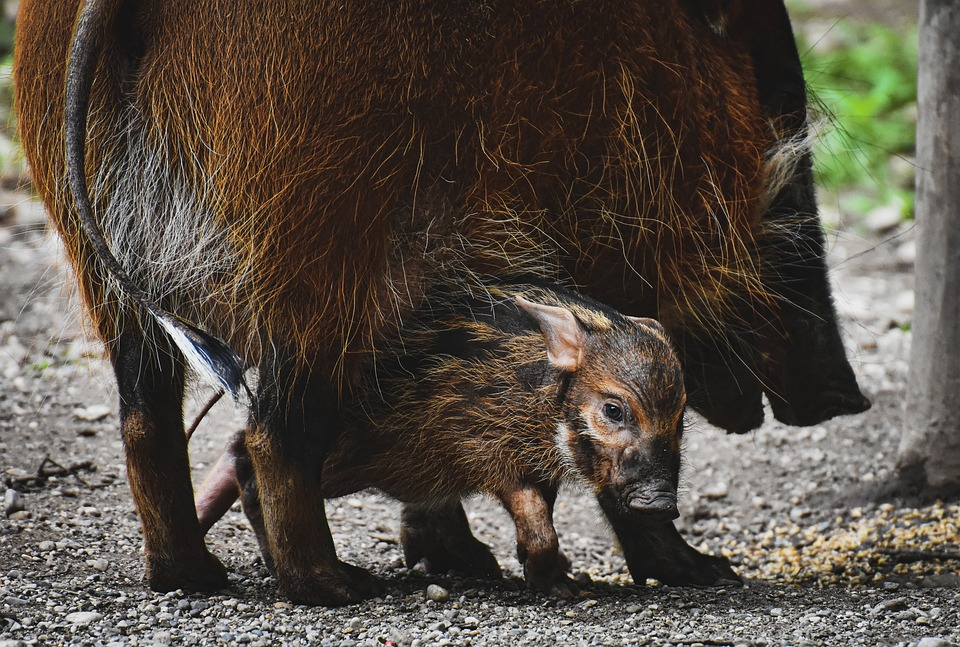 In the warmer months, revelling at sunsets seems a daily ritual amidst the crags of Saména's calanque, a close neighbour of Marseilles.
Families clink glasses, couples huddle, and friends grill meat, undisturbed, for now. Yet, as the sun begins to dip below the sea, some new attendees can be made out in the orange light, snuffling towards a nearby BBQ.
Wild boars descend mysteriously from the foothills of the Massif des Calanques almost like clockwork in the cooler evening air. As a vocal litter of spotted boarlets spread out to play, mum b-lines it for the grill and crowds have little choice but to settle for steak tartar. Articles speak for themselves, you don't mess with boars, especially with kids about.
The picture-perfect presence of furry families at the beach isn't without its problems. Natural as they are to France, the complete absence of their predators across many parts of the country is not. Skyrocketing populations cause headaches for many, as boars increasingly advance into human spaces.
Whilst boars cause an estimated 35 million euros worth of agriculture damage in France a year (find out more here), relationships between wild animals and people in urban settings are always unpredictable. Feeding these creatures doesn't just make a dog with a snout, and it's important not to encourage bolder behaviour around humans.
If you want to see wild boar, Saména in spring is a great place for it. This stunning French riviera location is decidedly sexier than the New Forest, and spring babies playing in plain sight makes for a special experience. Just make sure you give these large wild animals the space and respect they deserve. Keep food for yourselves on one of the obscurer wildlife trips going.
Wels catfish in Albi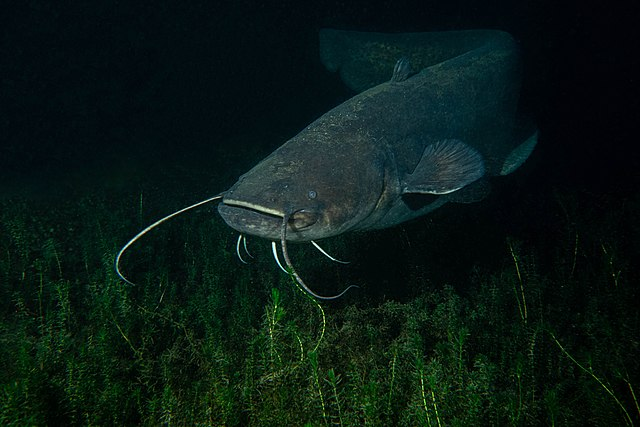 Sure, you can follow Toto and your heirloom colonial fantasies to Africa to watch crocodiles rip zebra's faces off, but why not look closer to home for some gnarly Animal Planet action?
Crocodilian-free waterways are underrated, and if Jeremy Wade's River Monsters is anything to go by, there are still plenty an epic struggle between predator and prey to drop your jaw on wildlife trips nearby. The difference? Flights are much cheaper.
Snorkelling with Blue sharks off the Cornish coast or watching water snakes hunt in the Albanian alps are both worthy contenders but no. If you want really hardcore, look no further than catfish in France… Oh yes.
Reaching weights of up to 136 kilograms, Wels catfish aren't like many other fish in Europe. The ones that swim below a medieval bridge in south-eastern France aren't like many other fish, full stop.
Catfish have taken a French exceptionalism for food to new heights near the town of Albi. On the menu here, pigeons used to looking above for danger and towards the local river for a wash. Yes you read right. Fish eating birds.
Patrols prowl gravelly banks just below the surface, using barbs to direct crushing bites onto unexpecting targets. Once clamped, pigeons stand little chance against the massive upper body strength of these beasts. Birds are dragged to untimely graves like gazelle locked in the jaws of crocodiles.
As with the boar, Wels catfish aren't without their problems. These fish are invasive in France, meant only for Eastern Europe. Their boundless palate wreaks havoc on unsuspecting fish populations wherever they turn up unannounced, but boy are these river sharks something to behold.
Experts have compared the unique behaviour of Albi's catfish to Killer whales hunting seals along the Patagonian coastline. Just an hour away from Toulouse by train, these terrifying fish have to be seen to be believed.
Good ol' fashioned English countryside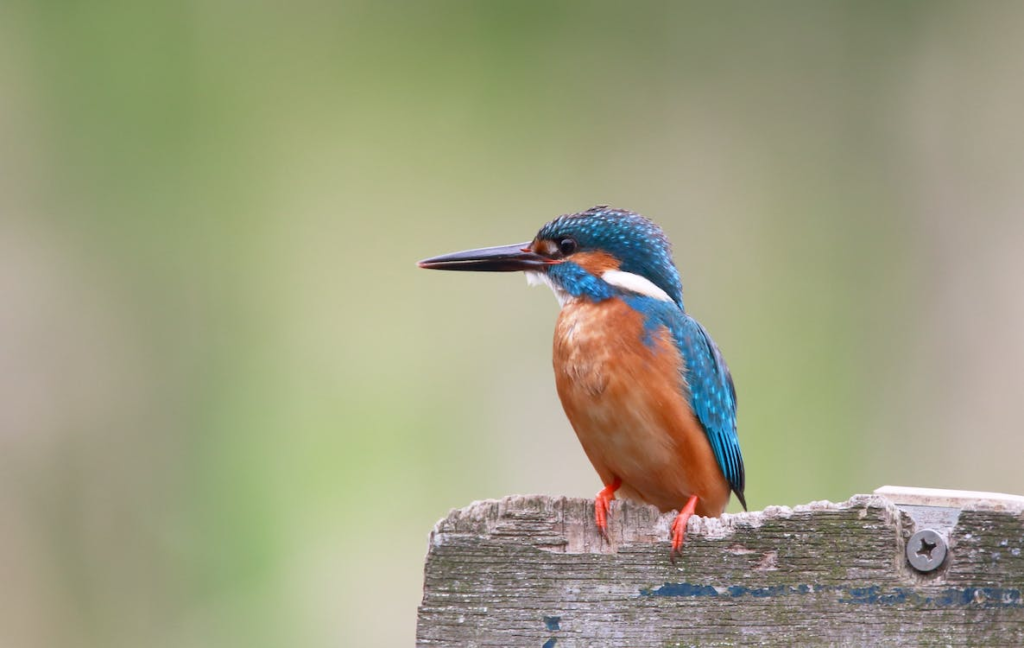 Last but by no means least, it's time to move away from grandiose hierarchies of experience. Beyond the cacophony of a social media cattle market trading bigger, faster, and louder wildlife trips, there is an intimacy to be achieved with local lands and their residents. It rivals anything on this planet.
The English campagna offers a tapestry of nature at every turn. Across the south-western home of yours truly alone, valley settlements sit in intricate networks of territories far greater than their human inhabitants.
Through the dips and dives of scattered woodlands, bubbling brooks, and swaying meadows, nature electrifies the combes and knolls of a countryside criminally underappreciated. In spring, bloom hangs thick in the air.
Be it amongst pungent river-bank bouquets of wild garlic, dazzling woodland carpets of bluebells, or even the jagged bushes of boundary nettles, now is the time for encounters of the furry/ feathery kind to rival the very best!
Foxes are extremely active at this time of the year. Along woodland tracks and field side trails, parents put the steps in to find food for new-borns. With time and some luck, a den complete with playful fox cubs is a possibility. It's a similar story with badgers.
In truth, badgers even run around urban in my town. Beyond settlement boundaries however, in the most inconspicuous thickets, heaving metropolises come to life as the sun goes down. From mid to late spring, growing abundances of food keep parents busy whilst cubs leave family setts to play. They aren't the only ones.
Hares, roe deer, muntjac deer, and even stoats and weasels make other fine mammalian reasons for exploring English fields and woodlands, but forget birds at your own loss. A springtime quest for this land's most majestic will inevitably lead you to water.
Kingfisher's are also hard at work this time of the year. Chicks recently hatched in bankside burrows now require up to 18 fish a day. Listen for the sharp tweet of parents hunting along good quality riverways. Often heard before seen, striking flashes of blue are sure to follow soon after. If you're lucky a nearby branch is the final destination.
Even a train ride is a safari at this time of the year in England- get off your phone and see for yourself! But out of the train, a diversion from any parish's token footpath provides even greater spring watch experiences for those willing to look.
Away from slavering mutts and post-work stick snappers, the key is observation, timing, positioning and patience. The rewards are immeasurable on these wildlife trips perhaps needed by all of us.
A place to flick cigarettes, dump takeaway wrappers and speed through suddenly becomes something to look-after. Who knew.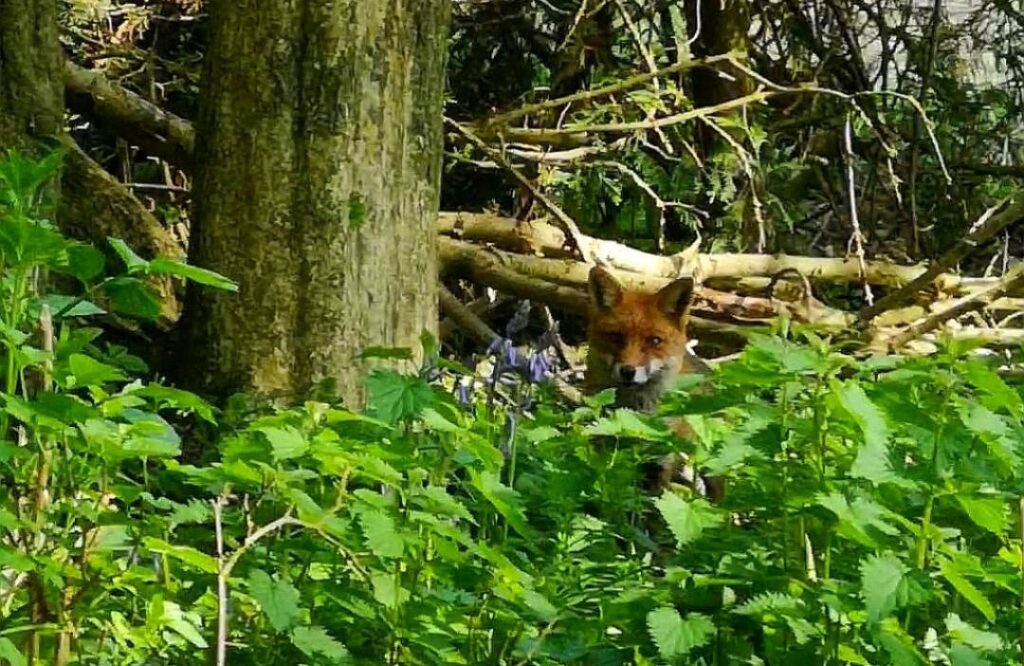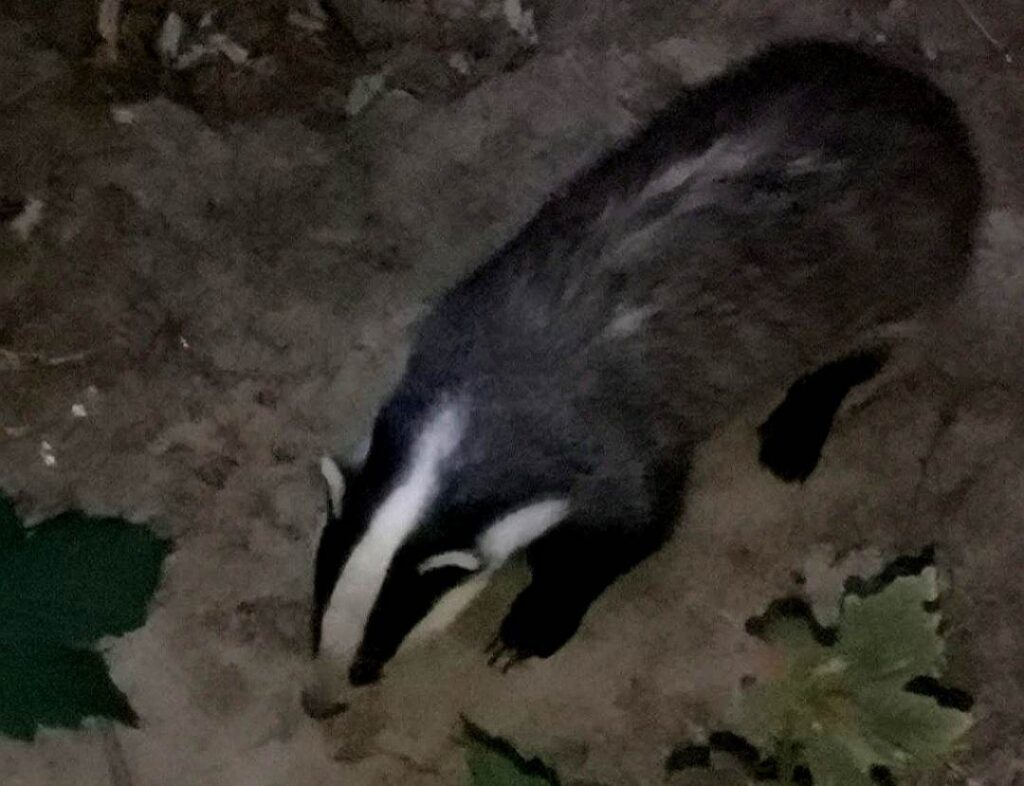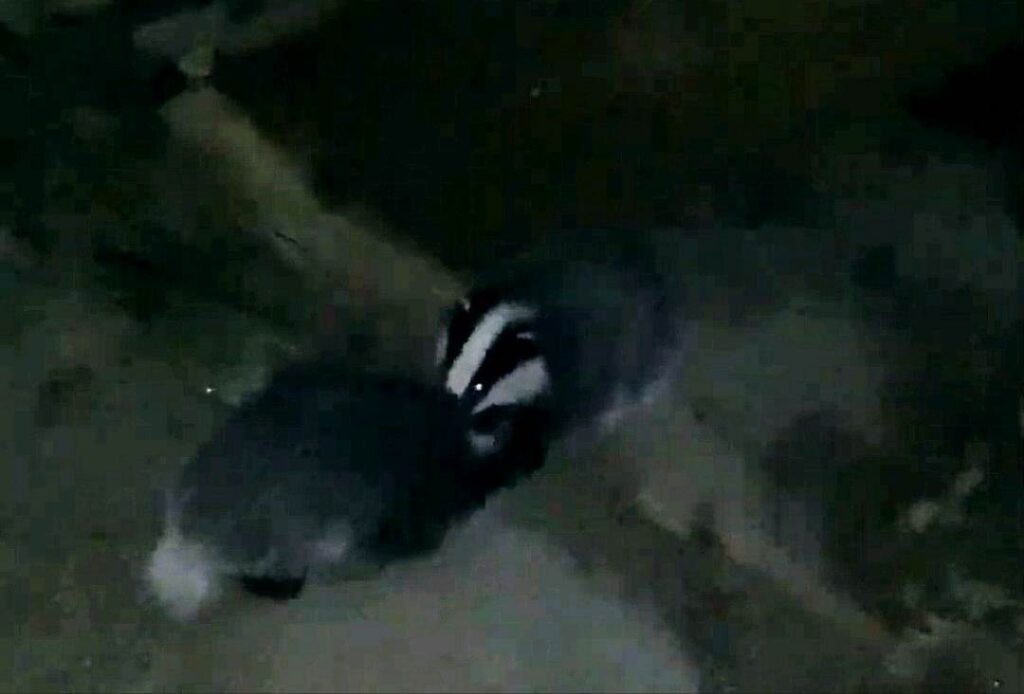 Check out more Entertainment Now lifestyle news, reviews and interviews here.