Joshua James Heyman, known for his stage name Jace Heyman, is a pop/R&B singer. Growing up in Hertfordshire, Jace always knew he wanted to be a performer. Last year he released the single 'One By One' with internationally recognised singer-songwriter and dancer Jaq Moon who is based in Miami.
Ahead of his upcoming performance at the Island Summer Splash festival in Croydon this August, we chat to Jace about his career and influences…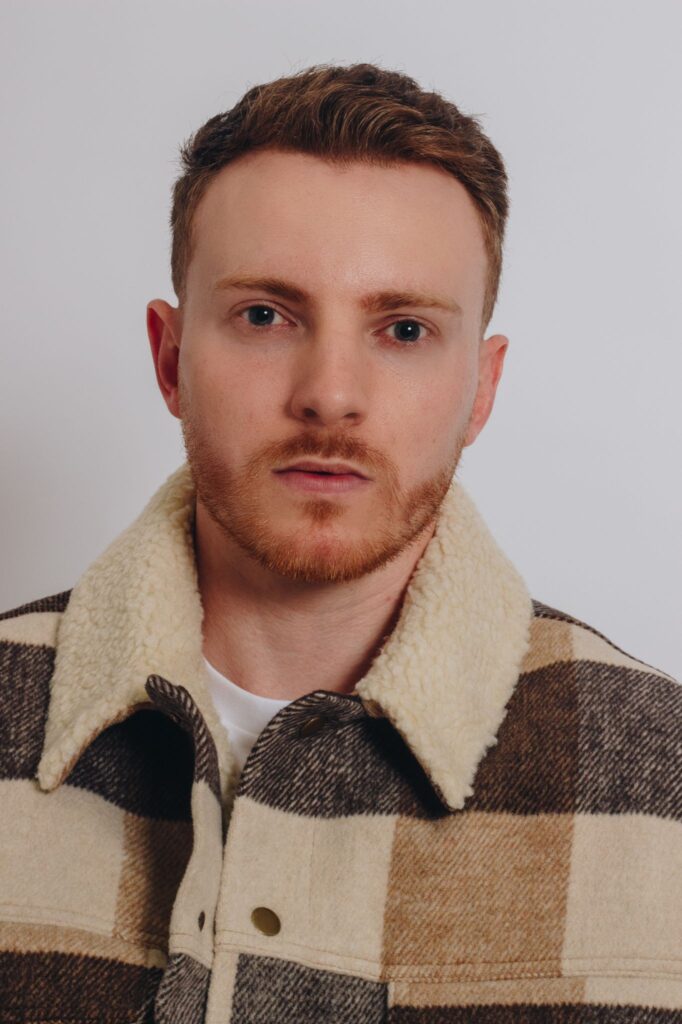 We are almost half way through 2022, how has this year been for you so far?
It has been very eventful. I've been working on my recent singles and debut project for a long time and the start of this year was difficult to get things rolling and everything together. All the hard work has been done so now I'm excited to get my songs out there, to get dancing on Tik Tok and hopefully travel. I'm very excited!
How did you get into your current career?
I started singing whilst studying performing arts at A level, I originally wanted to be a choreographer but my singing teacher loved my voice and helped me to learn different singing techniques. Fast forward to 2019 I met producer Devin Greenwood and the GreenHouse team of writers and artists. We released my first single in 2020 just before the lockdown (not a great idea). Throughout the lockdown I was able to write and create an amazing project "Love Under the Influence" which has been an amazing chance to learn about myself, how I write and sing and about the music biz. Now I'm ready to continue to create and release music as an artist, for hopefully many years to come.
How would you describe your work?
It is a fusion of sounds. I focus on Pop/ R&B writing, but I like to fuse that with some afro, Carribean and worldwide drums, synths and sounds to create a whole vibe. A lot of my team have also travelled around the world which helps with ideas. I wouldn't give it a niche name but it has been described as Carribean Pop and especially my single Star Sign has been called an Afro fusion.
What do you want people to take away from it?
I want people to enjoy themselves when they listen to my music. I write so that people can relate to it in any context, or at least put it in their own words to relate to it. This project is mainly focused on love and the different influences that surrounds it, such as time, partying, other people and horoscopes. I'd love to hear what people take away from it as it will always be a different answer.
What inspires you and who are your influences?
I grew up with late 90's early 00's music and was heavily influenced by Chris brown, usher, ne-yo, Mario and Justin Timberlake. My singing and performance style is almost a mix of all these influences with some new inspiration from new artists like Tory Lanez, The Weeknd and Justin Bieber. I can get inspired by anyone and anything if it fits the context and I can put my Jace twist to it.
What advice would you give to your younger self?
Start early. Start now. Hindsight is a beautiful thing but I do wish I met my team earlier and started releasing my music earlier, however I'm a more mature man now and able to take on more myself as an independent artist, so either way it's a learning curve. Younger Jace also should have read more, about the artist he inspires to be, but it's never to late and there are plenty more books to start reading.
What's next for you? What are you most excited for?
I'm very excited to be performing at the Island Summer Splash festival in August in Croydon. It's my first big performance and the rehearsals are going well so the excitement is felt in the team. I'm also excited to release a few festive singles at the end of the year. Nothing is set but the ideas are amazing. After this project I'm looking forward to whatever comes my way and what avenues I can create. It should be a great end to 2022.
Instagram | Twitter | Facebook
Check out more Entertainment Now music news, reviews and interviews here.